JOB SCAM
/
11 more Taiwanese human trafficking victims repatriated from Cambodia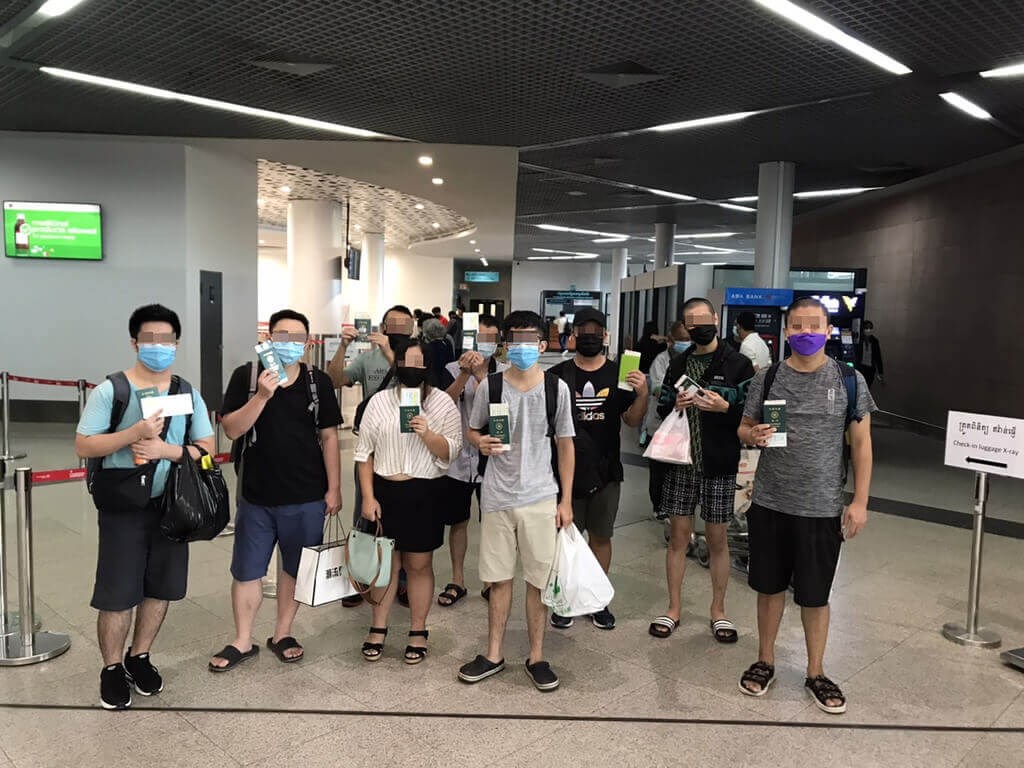 Taipei, Sept. 5 (CNA) Eleven Taiwanese nationals, who had been among hundreds of others trafficked to Cambodia to work for fraud rings, were sent home over the past two two days, Taiwan's Criminal Investigation Bureau (CIB) said Monday.
The return of the 11 Taiwanese -- two on Sunday and nine on Monday -- was achieved with the assistance of Cambodia Deputy Prime Minister and Minister of the Interior Sar Kheng, the CIB said.
According to the Taiwan government, the 11 people were among some 373 Taiwanese victims who were known to be trapped in Cambodia after they were lured there by lucrative job offers that turned out to be scams run by fraud rings seeking workers.
Of that number, an estimated 144 were being held against their will, and their passports had been confiscated, Cabinet spokesperson Lo Ping-cheng (羅秉成) told reporters on Aug. 18.
Since then, the Taiwan government has assigned CIB mission-specific communications liaison officer Chan Li-tse (詹利澤) to Vietnam to work with another CIB officer stationed there to help bring home the Taiwanese human trafficking victims in Cambodia.
Chan said the effort to bring home the 11 Taiwanese got off the ground when he contacted Kheng via the minister's Facebook page and provided him with the names, passport numbers and locations of the 11 victims, who were being held in Cambodia against their will.
The information about the 11 people had been obtained during an investigation into the possible involvement of the Bamboo Union -- a crime syndicate in Taiwan -- in the trafficking of Taiwanese nationals to Cambodia, Chan said.
During the investigation, law enforcement officers were able to confiscate a ledger, which contained a record of the personal data and location of the 11 Taiwanese, who were in various locations in Cambodia, including Sihanoukville and Kandal, he said.
According to Chan, some of those who have returned said that while they were aware of the prevalence of job scams, they thought the Cambodia job offers were above board, as they had been interviewed via video links.
Once they got to Cambodia, however, their passports were seized by the members of the fraud rings, and according to one victim, anyone who broke the rules would be beaten senseless, Chan said.
In August, Kheng, who is also chairman of Cambodia's National Committee for Counter Trafficking, made a public pledge to crack down human trafficking crimes in the country.
View All