CORONAVIRUS
/
Pfizer-BioNTech vaccine for young children set to arrive Friday: CECC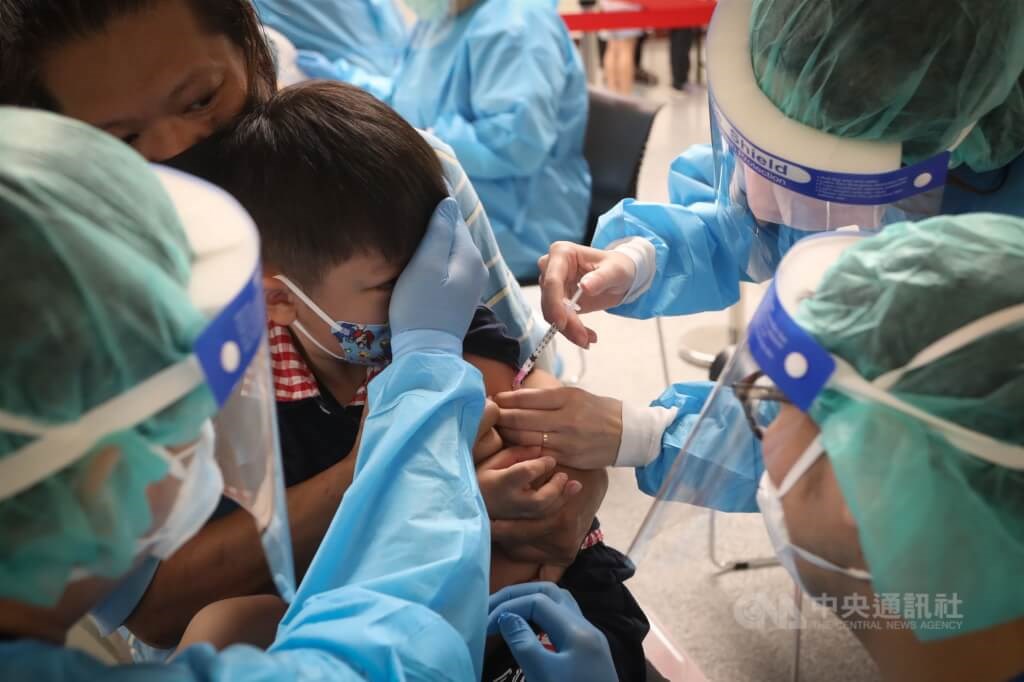 Taipei, Aug. 17 (CNA) Taiwan is scheduled to receive 1.27 million doses of the Pfizer-BioNTech COVID-19 vaccine for children between 6 months and 4 years old on Friday, which could become available next weekend at the earliest, Central Epidemic Command Center (CECC) head Victor Wang (王必勝) said Wednesday.
Although the number of COVID-19 infections nationwide largely plateaued over the past week, there has been an uptick in the number of people testing positive in northern Taiwan, leaving young children who have not received any COVID-19 vaccinations especially vulnerable to the virus, Wang told a news conference in Taipei.
The Pfizer-BioNTech vaccine will undergo an inspection and packaging process that is expected to take about seven days, Wang said, adding that young children could receive the first dose of the vaccine as soon as next weekend or the week after that.
The Pfizer-BioNTech vaccine for the age group will be administered in three 0.2 milliliter doses, each containing 3 micrograms of mRNA, with a minimum interval of 21 days for the first two doses and a period of at least eight weeks before the third shot.
Taiwan began rolling out the two-dose Moderna vaccine for children aged 6 months through 5 years on July 21.
According to data compiled by the CECC, 2,328 doses of the Moderna vaccine were given on Tuesday to children aged between 6 months and 5 years, bringing the total of Moderna doses administered to children in this age range to 135,909, which translated to a vaccination coverage of 17.4 percent.
As of Tuesday, a total of 60.15 million doses of COVID-19 vaccines have been administered in Taiwan, with 92.2 percent of residents having received the first dose, 86.2 percent having received two doses, 71.8 percent having received one booster shot, and 8.4 percent having received two booster shots, the data showed.
View All