Taiwanese players win top 3 spots at U.S. video game tournament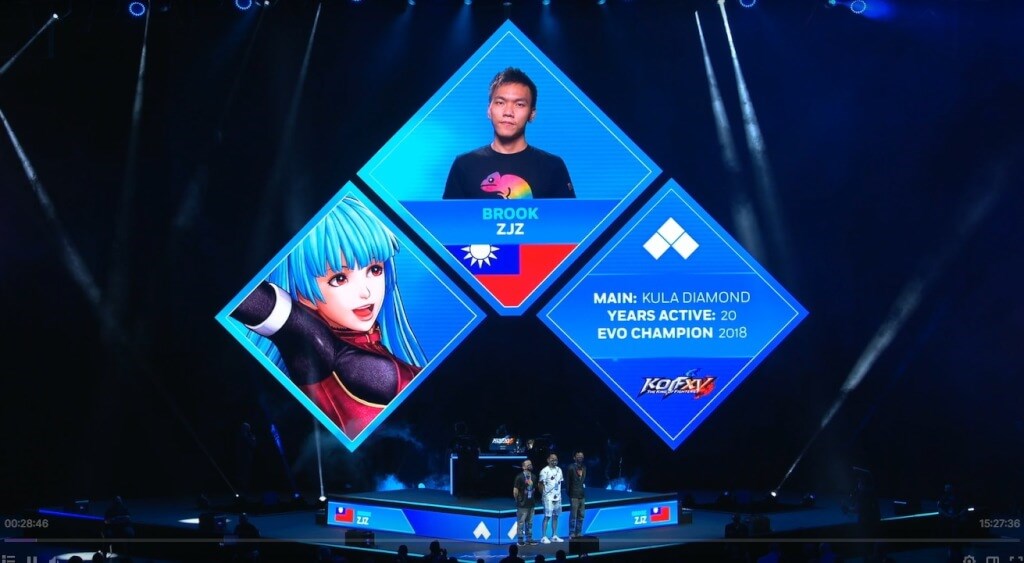 Taipei, Aug. 9 (CNA) Three Taiwanese esports players took the top three spots in the King of Fighters XV (KOF XV) competition Sunday at the 2022 Evolution Championship Series (EVO) in Las Vegas.
The KOF XV trophy this year went to Tseng Chia-chen (曾家鎮), who defeated Lin Chia-hung (林家弘) 3-1 in the grand final held Sunday, while third place went to their countryman Chen Sui-yang (陳綏揚).
All three Taiwanese had reached the top eight after qualifying for the preliminaries last week.
In fourth was a South Korean player who went by his gamer name "kmg5661," while four other Japanese and Mexican players shared the fifth and seventh positions, respectively.
"Seeing the entire Top 3 being Taiwanese made me really happy," Tseng, who went by his gamer name "ZJZ," was quoted as saying in an Upcomer report Sunday.
According to the report, Tseng entered the tournament as the number one seed, but with a lack of a real sponsor, he almost had to skip the Las Vegas event.
With the victory, the Taiwanese player said he hoped to land a long-term sponsor so that he would not risk missing events like the one in Las Vegas in the future.
This year's EVO, an annual esports event that focused exclusively on fighting games, was held Aug. 5-7.