'Taipeihenge' phenomenon to be visible from two Taipei streets this week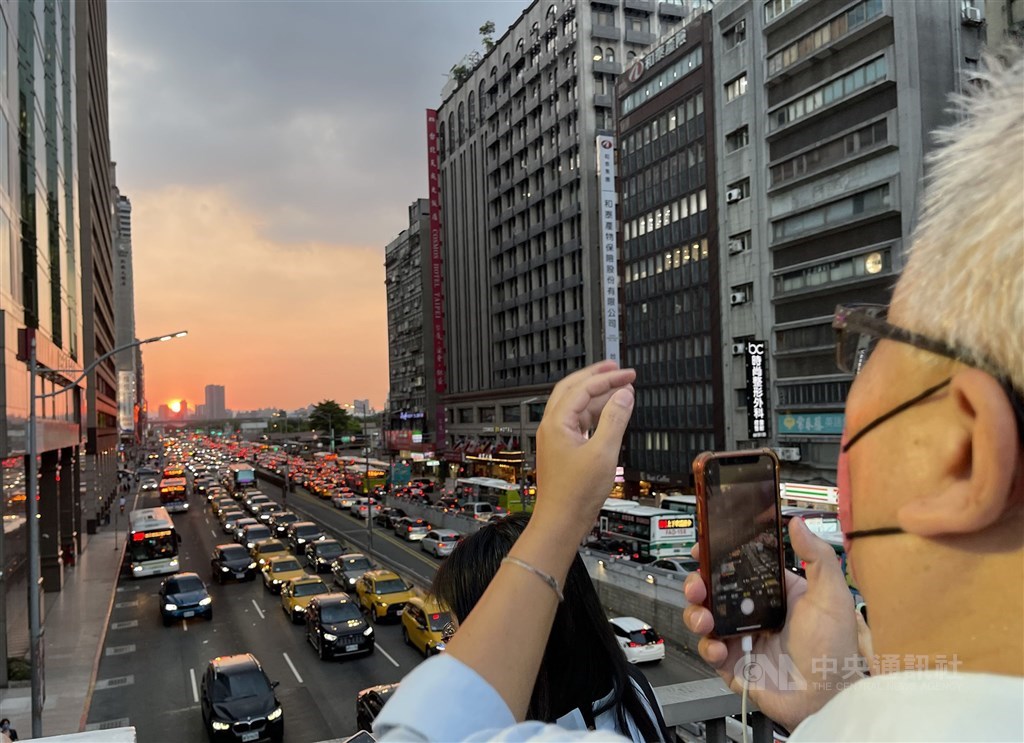 Taipei, Aug. 8 (CNA) The setting sun will be in perfect alignment with two streets in Taipei this week, creating a phenomenon known to local photography enthusiasts as "Taipeihenge," the Central Weather Bureau (CWB) said Monday.
According to the bureau, the distinctive sunsets can be viewed from Taipei's Emei Street at locations west of Xining South Road from 6:03-6:23 p.m. on Monday and 6:06-6:26 p.m. on Tuesday.
They will also be visible from Wednesday through Friday on Zhongxiao East/West Road at locations west of the Xingsheng Elevated Road, from 5:58-6:18 p.m., 6:01-6:21 p.m. and 6:03-6:23 p.m., respectively, the weather bureau said.
The best time to photograph the sunset, weather permitting, is in the middle of the alignment period each day, the bureau said, adding that it also advised people to wear dark glasses to protect their eyes.
The term "Taipeihenge" comes from a similar event in New York, Manhattanhenge, the name of which was reportedly coined by American astrophysicist Neil deGrasse Tyson in a nod to Stonehenge.