Eight Indonesian crew on cargo ship seek help returning home: priest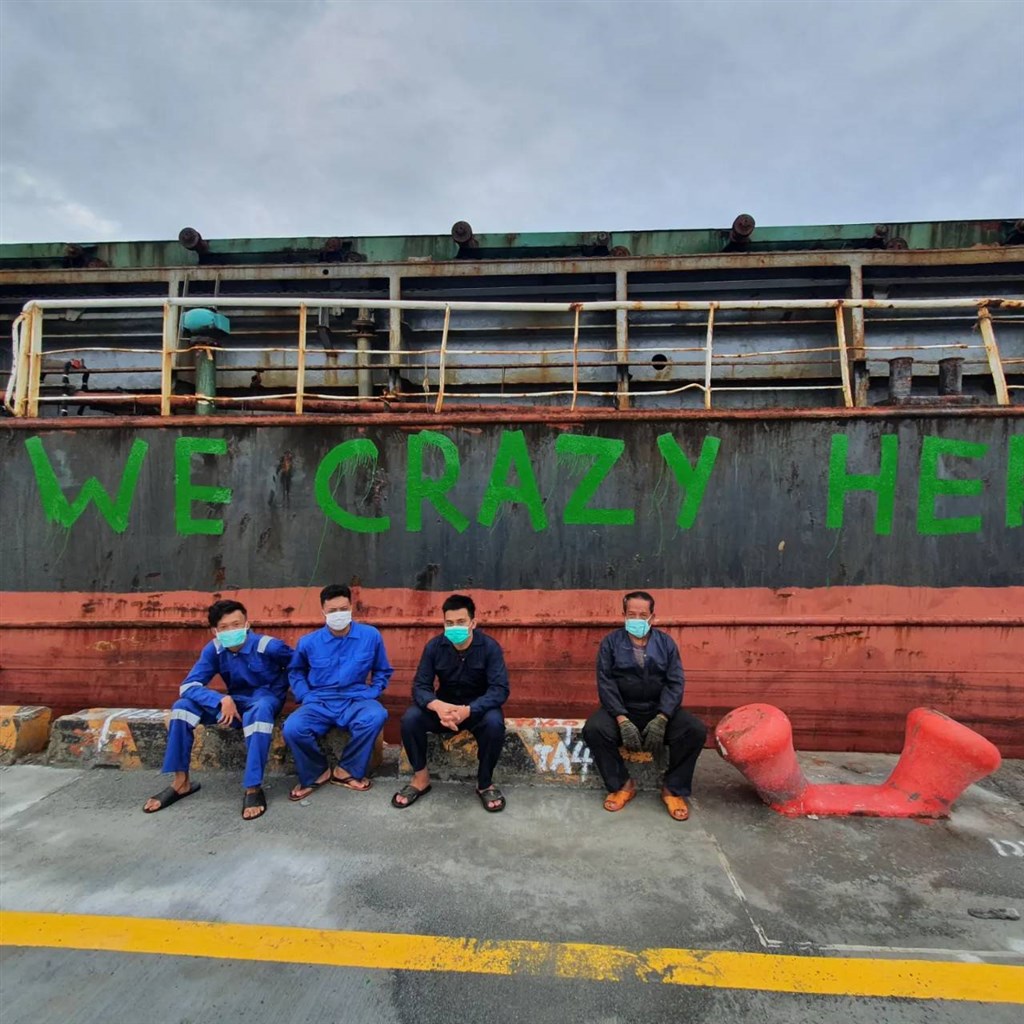 Taipei, Aug. 2 (CNA) Eight Indonesian crew, who have been stuck on their vessel for close to six months without pay in Kaohsiung Port, are looking for help returning home to their families, according to a local priest on Tuesday.
The men have been unable to leave the cargo ship since it was towed into Kaohsiung Port on Feb. 23 after it lost power days earlier near Taiwan's territorial waters, Kaohsiung-based Stella Maris Chaplin Father Ansensius Guntur, CS, told CNA.
Video courtesy of the Indonesian cargo sailors
The 74.07-meter-long vessel, with a gross tonnage of 1,395 tons, is a Togo-registered general cargo ship owned by a Hong Kong company, according to its Provisional Certificate Registry provided by the sailors.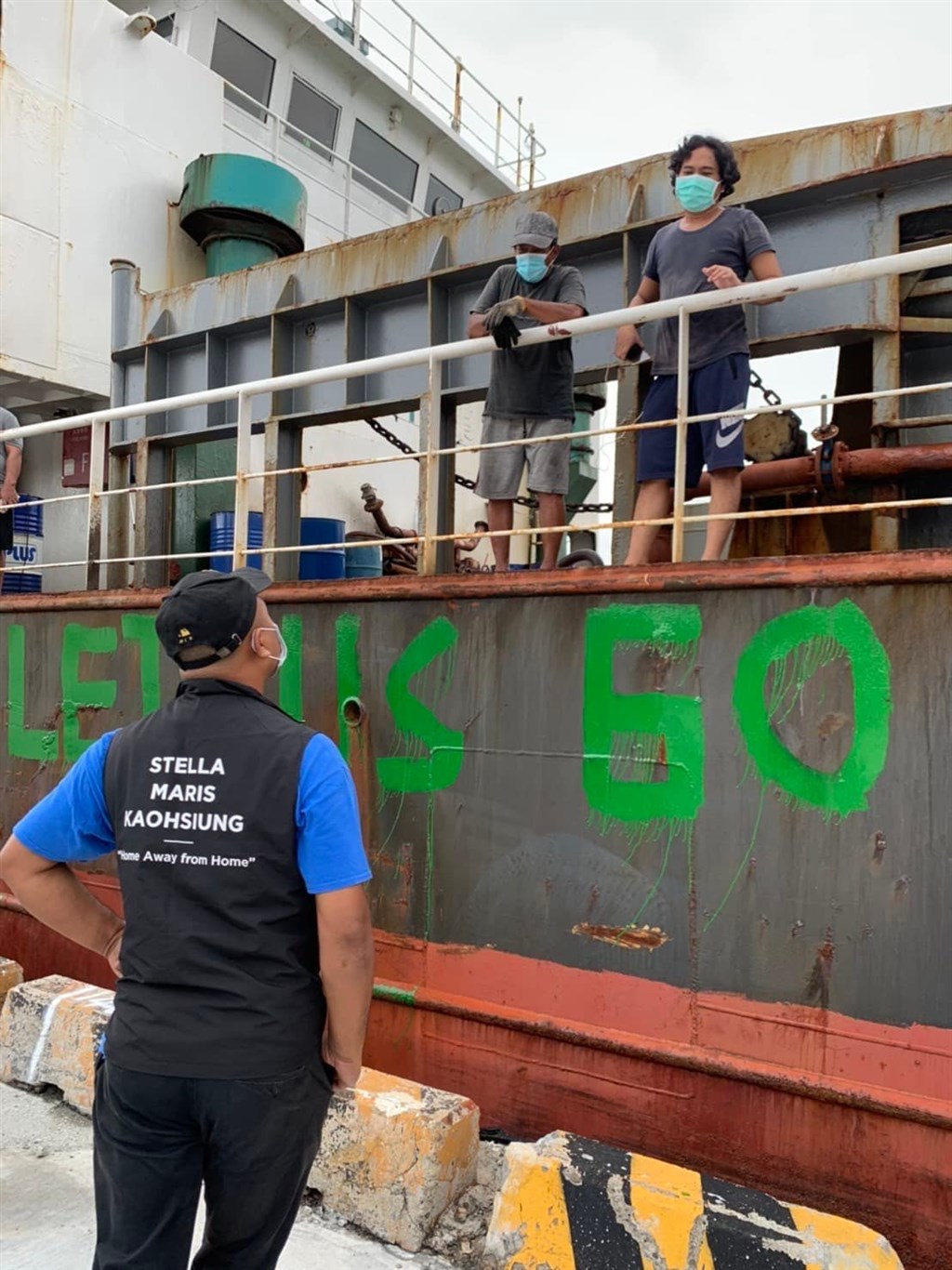 In addition to not having received any salary since February, the men are also not allowed to leave the vessel in accordance with local COVID-19 protocols and border protection regulations, Guntur said, adding that it has taken a toll on their mental health.
"What is really worrying is that the crew are getting depressed," Guntur said. "The captain wrote to me yesterday and said 'Father, my crew is already going crazy here, what can I do?'"
Fauzan Salihin, the ship's captain, told CNA in a text message that he and his crew need help to return to their families in Indonesia.
"l have parents, a wife and children waiting for me at home. Please can you help me return home because my crew have become stressed and crazy. Sir please, six months already, the owner has not paid us our salaries, please help me go home, please," Fauzan said.
In response to the plea for help, the Maritime and Port Bureau under the Ministry of Transportation and Communications told CNA they acknowledge that the shipowner has not properly paid the crew's salary, and has helped the crew contact the Legal Aid Foundation for legal assistance.
In the meantime, relevant units and organizations have been providing the men with supplies and daily necessities to ensure humanitarian care, the bureau said.
Efforts will continue to try to contact the ship owner so a new crew can be sent to Taiwan and the original crew can return home, the bureau said.
The shipowner has so far been non-compliant, resulting in the crew being unable to go home, the bureau pointed out.
If the shipowner continues to ignore such requests, the Maritime and Port Bureau will hold a meeting in the first half of August and then invite the National Immigration Agency, Taiwan International Ports Cooperation, and the Indonesian Representative Office in Taipei to discuss plans to send the sailors home, the bureau said.