CORONAVIRUS
/
Japan tour operators visit Taiwan for the first time in 2 years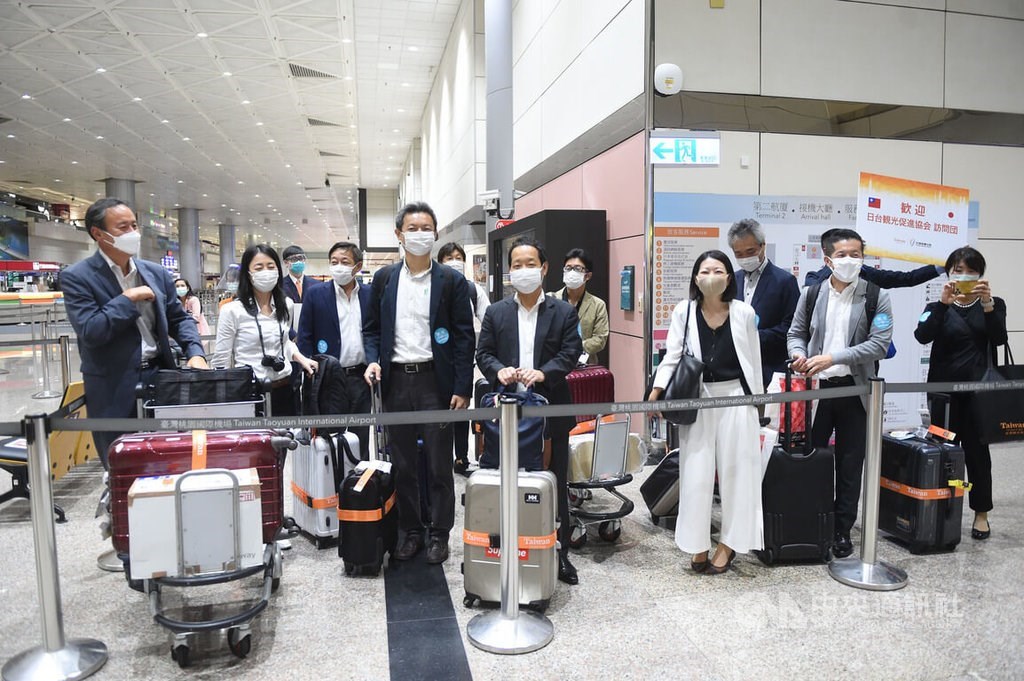 Taoyuan, Aug. 1 (CNA) With the COVID-19 situation in Taiwan improving, a group of 25 Japanese tour operators arrived here on Sunday to become the first foreign tour group to conduct a familiarization trip in the country since border controls were imposed more than two years ago.
The 25-member group arrived on two flights and took COVID-19 PCR tests upon arrival at Taoyuan International Airport before leaving for the hotel they would stay to wait for test results.
The visitors are the first group of foreign nationals to enter Taiwan for tourism purposes since the country banned all foreign nationals, with the exception of those holding a resident certificate or special entry permit for purposes other than tourism on March 19, 2020.
Under a special entry program, the group was exempted from the current "3+4" quarantine rules that require arrivals to spend three days in quarantine followed by four days of self-initiated epidemic prevention during which they can go out if they take a rapid antigen test every two days that is negative.
The Tourism Bureau under the Ministry of Transportation and Communications said that the group members will visit Taipei 101; Jiufen, an old mining village in New Taipei; the site of a former kimono store in Keelung opened by the great-grandfather of Japanese Prime Minister Kishida Fumio; and Keelung Heping Island.
They will also visit the Sun Yat-sen Memorial Hall in Taipei, which will be one of the 2023 Taiwan Lantern Festival venues, and take a Taipei double-decker sightseeing restaurant bus.
In addition, the Japanese tour operators will meet with their Taiwanese counterparts and Tourism Bureau officials before they return to Japan on Wednesday.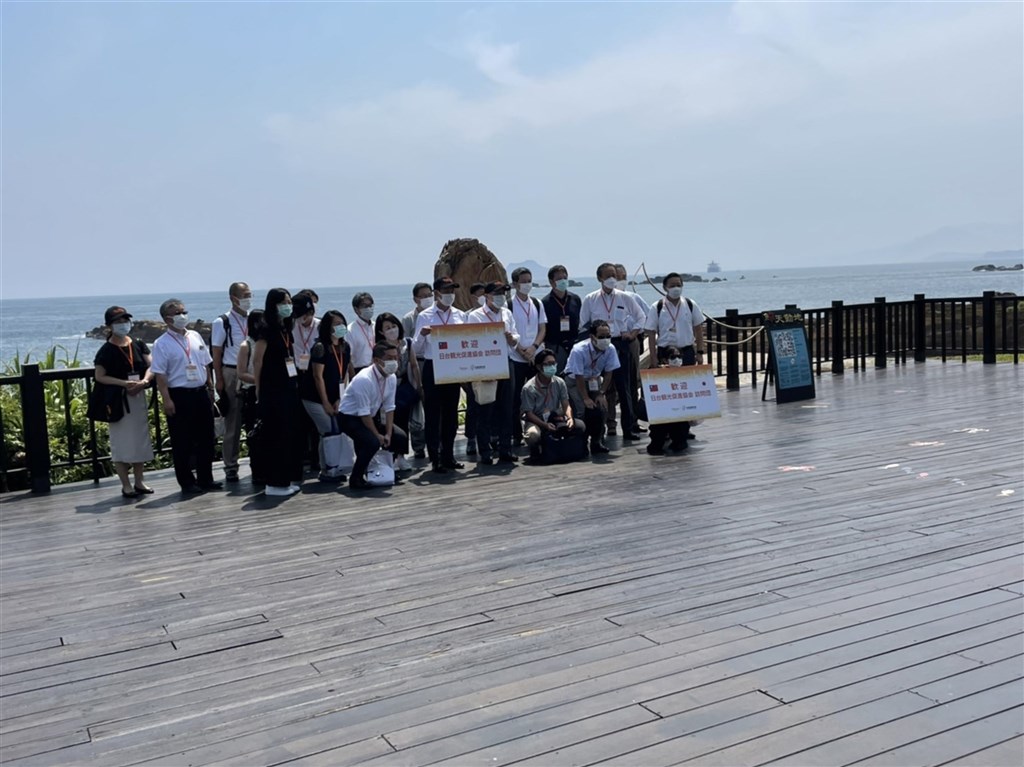 According to the transportation ministry, in accordance with Taiwan's COVID-19 epidemic prevention plan, the tour group will not come into contact with members of the general public during their visit and several scenic spots will be pre-booked for them ahead of their arrival.
However, as they would stay in Taiwan just a few days, the scenic spots they will visit are mainly in northern Taiwan and under the jurisdiction of the Tourism Bureau's National Scenic Area Administrations, the ministry added.
Those located in other parts of Taiwan and operated by other agencies or local governments will not be included on the tour, it noted.
The ministry said that in addition to the Japanese tour group, it will continue to plan for tour operators from all over the world to visit Taiwan for exchanges, hoping to make arrangements in advance to welcome international tourists in the post-COVID era.
Taiwan's tourism sector has been badly hit by the COVID-19 pandemic and related travel restrictions imposed by the government in the past two and a half years.
However, it is unclear when Taiwan will open up to foreign tourists, given the number of new cases reported daily still hover at around 20,000.
Although most of the cases are domestically-transmitted, with only a small number being imported -- involving overseas arrivals -- there are still worries from the government that an influx of tourists could drive up case numbers.
Meanwhile, almost all other places in East and Southeast Asia allow fully vaccinated foreign travelers to enter quarantine-free, with some not even requiring a negative PCR test.
Update
Sept. 29: Taiwan's new COVID-19 protocols for arriving passengers taking effect Sept. 29
Aug. 10: Taiwan to lift pre-flight PCR test requirement for all arriving travelers
Aug. 8: Taiwan eases COVID-19 rules for transit passengers at Taoyuan airport
Aug. 4: CECC to ease two policies before lifting quarantine for arrivals
July 26: Revision of border rules depends on vaccination rate among kids: CECC
June 15: Taiwan introduces '3+4' quarantine policy for arriving travelers
View All