CORONAVIRUS
/
Taiwan mulls easing border rules for arrivals, excluding tourists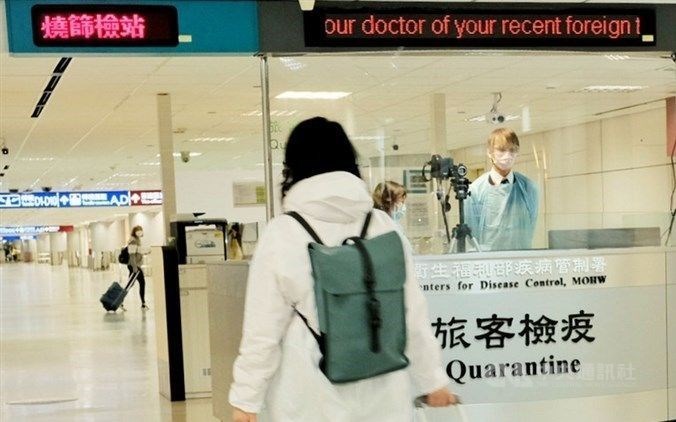 Taipei, June 3 (CNA) The government has been considering lifting some of its COVID-19 border restrictions this month for arriving travelers, with the exception of tourists, the Central Epidemic Command Center (CECC) said Friday.
Update: Taiwan to cut COVID-19 quarantine for arrivals to 3 days from June 15
Three options for relaxing border controls are being discussed, but the expected policy revisions this month will not cover the tourism sector, CECC spokesman Chuang Jen-hsiang (莊人祥) said in a telephone interview with the local media.
The first option is to shorten the quarantine period, across the board, from the current seven days, while the second possibility is a phased reduction of the seven-day quarantine for certain groups of travelers, Chuang said.
The third plan under consideration is to revoke the mandatory use of designated COVID-19 taxis for the transportation of arriving passengers from the airport to their quarantine facility, and instead allow them to either drive themselves or ride with relatives or friends, he said.
Over the past few months, business groups have been calling on the Taiwan government to ease its border restrictions, arguing that the existing policies are stifling economic activity and eroding the country's competitiveness.
In response, CECC head Chen Shih-chung (陳時中) said last week that it would be reasonable to follow the example of other countries and to ease border restrictions in June, given that the domestic COVID-19 infection rate of 6 percent was similar to that around the world.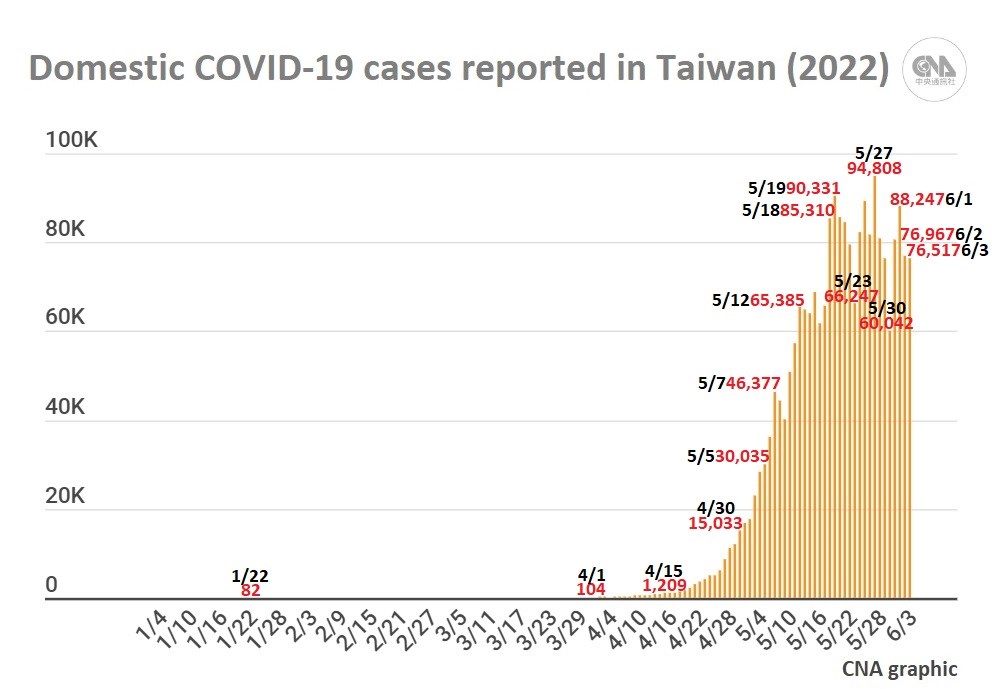 Currently, travelers arriving in Taiwan are required to quarantine for seven days at a designated facility, and then conduct self-health management for another seven days, during which they are allowed to go out but are prohibited from eating at restaurants or attending large-scale events.
The "7+7" formula, as it is called, cannot be waived, except for business travelers who apply in advance for exemption and meet certain CECC requirements.
The Ministry of Economic Affairs (MOEA) has been in talks with the CECC on some of the proposals put forth by the business groups, according to an MOEA official, who spoke on condition of anonymity.
The proposals include a "3+4" formula -- three days of quarantine followed by four days of self-health management -- or a "0+7" plan that would require only seven days of self-health management, the official said.
Related News
June 3: Taiwan reports 76,564 COVID-19 cases, 142 deaths
May 30: Taiwan to maintain current mask mandate through June
May 28: Border control easing depends on health system capacity: CECC
May 3: Taiwan to shorten quarantine for arriving travelers from 10 to 7 days on May 9
View All