CORONAVIRUS
/
Rapid test positives to be counted as COVID-19 cases from May 26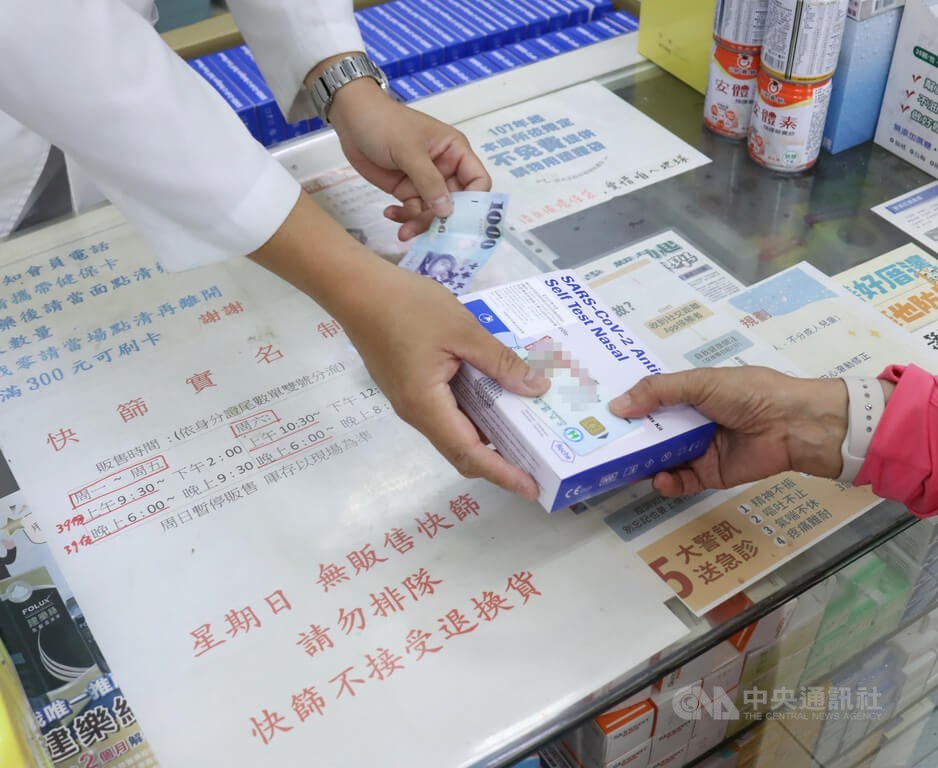 Taipei, May 25 (CNA) Beginning Thursday, all individuals in Taiwan whose positive rapid test result is confirmed by a doctor will be counted as an official COVID-19 case, without having to undergo an additional polymerase chain reaction (PCR) test, the Central Epidemic Command Center (CECC) said Wednesday.
Rapid test-based diagnoses are currently only available to those in quarantine or isolation, those aged 65 and above, and people living in Indigenous areas or on offshore islands.
The expansion of the policy to include all individuals is so that people can get medication more quickly after contracting COVID-19, thereby lowering their chances of developing severe symptoms, the CECC said.
Rules under the new policy
Under the new policy, individuals who take a rapid COVID-19 test themselves and have the results confirmed by a doctor, or individuals who have a medical worker perform a rapid test on them, will be counted as a COVID-19 case.
Individuals can have their results confirmed via a telemedicine consultation (EUCARE / NHI app), or by heading to a testing site, clinic, or hospital in person.
Those who test positive should write their names and the date the test was performed on the rapid test itself. Those who opt for a remote consultation should take a photo of the test with their National Health Insurance card and send it to a doctor, while those going to an appointment in person should take the test with them in a sealed bag.
Those going to in-person appointments should wear a mask when traveling to the appointment, and must not take public transport and instead drive or walk to the appointment, or have a relative or friend drive them.
During the appointment, a doctor will confirm the positive test result and report the individual as a confirmed COVID-19 case to the CECC if both the doctor and the patient are in agreement on the diagnosis.
PCR tests still available
If the individual and the doctor disagree on the rapid test result, another rapid test will be performed or a PCR test will be arranged, the CECC said.
As Taiwan transitions from PCR-based diagnoses to rapid test-based diagnoses for COVID-19, people with a positive rapid test result can still get a PCR test if they wish to do so, instead of going through the aforementioned steps.
Individuals can also get a PCR test if they have symptoms but test negative on a rapid test, the CECC said.
Individuals will only be required to take a PCR test if their rapid test result is in dispute, or if they need to be admitted to hospital, the CECC said.
Also on Wednesday, the CECC said that Taiwan's Digital COVID-19 Certificate system had begun offering two additional types of documents: one with an individual's positive rapid test result, and the other an isolation notice for people whose co-habitants test positive for the disease.
Previously, the system only offered certificates that displayed one's vaccination status or PCR test results.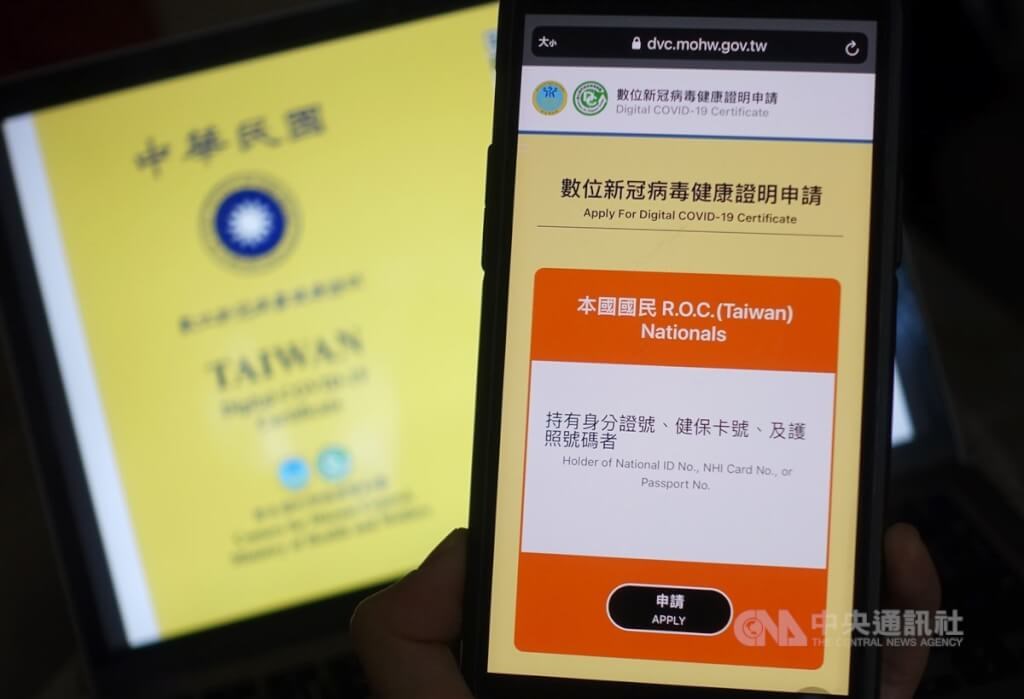 Since the new documents became available on the system at 8 a.m., 15,000 people have successfully applied for an isolation notice, while another 5,000 have received a positive rapid test result certificate, the CECC said.
Currently, only people whose co-habitants test positive for COVID-19 and who have not gotten three vaccine doses need to isolate at home.
Such individuals are usually issued an isolation notice automatically, but in some instances where the COVID-19 case has not provided adequate information, the notice cannot be issued.
In such instances, co-habitants without three vaccine doses will need to apply for a notice manually, according to the CECC.
The automatic issuance of isolation notices is highest in southern Taiwan, with 79.3 percent, followed by eastern Taiwan, central Taiwan, and then northern Taiwan, the CECC said.
The CECC said it would continue to work with local governments to improve the system.
Related News
May 25: Taiwan reports 89,389 new COVID-19 cases, 76 deaths
May 25: Taiwan reviewing Moderna COVID vaccine EUA request for kids under 6
View All