CORONAVIRUS
/
Ministry hoping digital tools will help ease quarantine notice chaos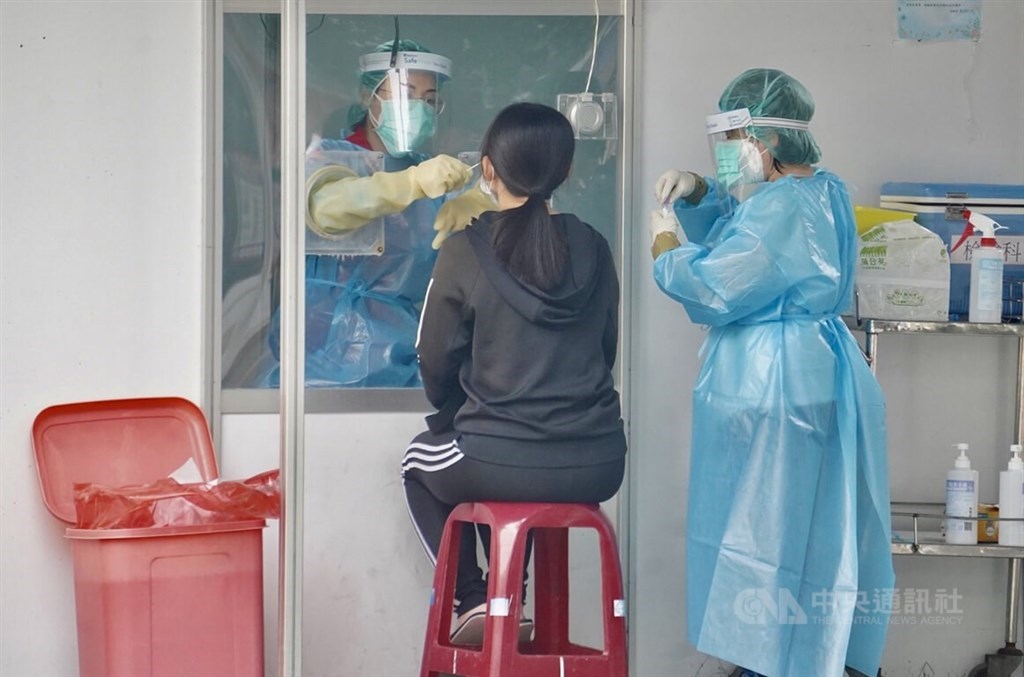 Taipei, May 20 (CNA) Workers in quarantine due to COVID-19 have had trouble applying for days off because of serious government delays in issuing formal quarantine notices, but the Ministry of Labor (MOL) on Friday said there were digital options that could address the problem.
At present, local health bureaus are responsible for issuing quarantine notices that confirm people must be isolated after they test positive for COVID-19 or are found to have come in close contact with a confirmed case, but getting there can be cumbersome.
When a person tests positive for COVID-19, their health status is changed on the central government's National Health Insurance (NHI) app (Google Android / Apple iOS) and the Digital COVID-19 Certificate system.
They also get a message asking them to use an online system to report people with whom they came in close contact.
The information received is then double-checked by Centers for Disease Control staff before being passed on to local governments.
That process has been overwhelmed by the huge number of COVID-19 cases seen in recent weeks and which rose to above 80,000 the past three days, causing major delays in issuing quarantine notices.
Deputy Labor Minister Wang Shang-chih (王尚志) said Friday that workers who are confirmed COVID-19 cases can now apply for sick leave by using the NHI express app or the Digital COVID-19 Certificate system to show employers their positive test results.
Workers on the "3+4" home quarantine protocol -- for people who came in close contact with a confirmed case -- can also present the app or the digital certificate showing positive test results for the confirmed case to apply for leave, according to Wang.
Wang said workers who need days off during the first three days when they must isolate at home can apply for quarantine leave.
They can then apply for sick leave, annual leave or personal leave if they have to take off the next four days of "self-initiated epidemic prevention," during which they have to take a rapid test and get a negative result every day before leaving their house.
If employers insist on a formal quarantine notice from the government rather than accepting positive test results on digital apps, Wang said the government will allow employees a grace period of 30 days to get the official notice after they have already taken the days off.
The grace period starts as soon as workers end their last day off due to COVID-19, Wang said. For people who ran into this problem before Friday, when the new policy took effect, the grace period started Friday, allowing them to submit related documents until June 19.
Another situation creating problems involves working parents who have to take care of children who must go through the "3+4" protocol.
Parents have generally been able to get family care leave for the first three days a child has to be isolated, but there has been less of a consensus on how to handle the next four days.
Wang said that because children cannot go to school during the four-day self-initiated epidemic prevention period, parents can still apply for family care leave for that period.
Meanwhile, to deal with widespread complaints about the slow processing of quarantine notices, the Central Epidemic Command Center announced Friday that it will boost the capacity of its computer system so that it can reduce its handling of quarantine notices for new COVID-19 cases from over 24 hours to only 5-10 hours.
In addition, starting May 25, members of the public can go to the Digital COVID-19 Certificate website to directly apply for proof of being a close contact to a confirmed case directly, the CECC said.
View All