Taiwan donates US$1.5 million to help Ukrainian refugees in Hungary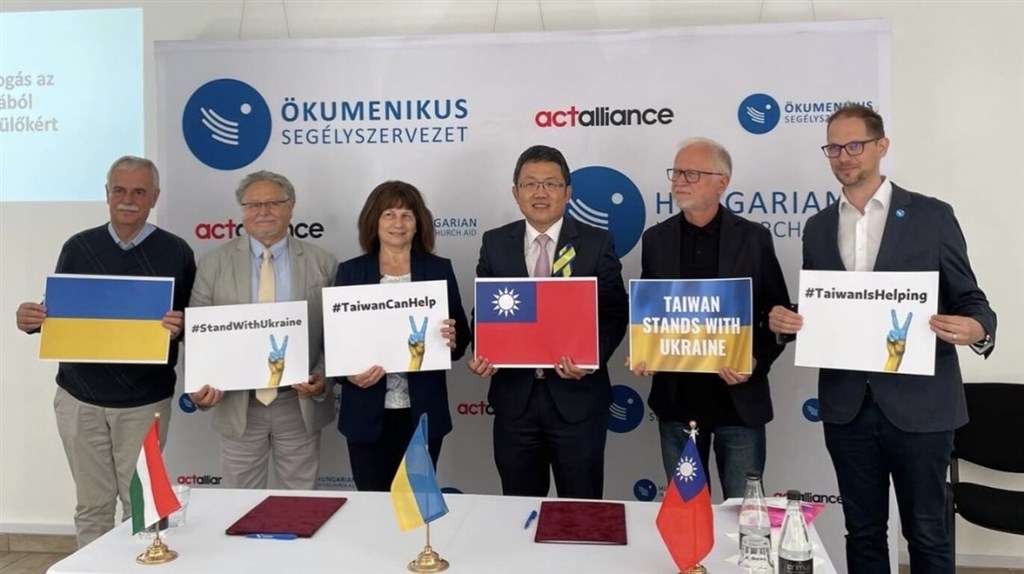 Berlin, May 18 (CNA) Taiwan has donated US$1.5 million to a Hungary-based charity to help settle Ukrainian refugees there, who have fled Russian's invasion of their homeland and are seeking safety in the neighboring country.
Taiwan's representative to Hungary Liu Shih-chung (劉世忠) presented the funds Wednesday to Hungarian Interchurch Aid, a major charity organization in Hungary, where some 600,000 Ukraine refugees have fled since Russia invaded Ukraine on Feb. 24.
At a ceremony in Budapest to hand over the US$1.5 million donation, Lu said that since the war began, the people of Taiwan have been raising funds and offering other forms of aid to the Ukrainian people.
The donation efforts are an indication that Taiwan is a force for good and is willing and able to contribute to the international community, he said.
Liu said he expected to see more joint humanitarian projects undertaken by Taiwan and Hungary in the future.
In response, László Lehel, president-director of Hungarian Interchurch Aid, thanked the government and people Taiwan for the donation, saying that it would help greatly to improve the quality of life of Ukrainian refugees in Hungary.
At the ceremony, Liu and Lehel signed an agreement on the use of the funds, which will go towards providing housing, medical care and daily necessities for Ukraine refugees who are seeking resettlement in Hungary.