CORONAVIRUS
/
CECC adds '3+4', traveler rapid test confirmation option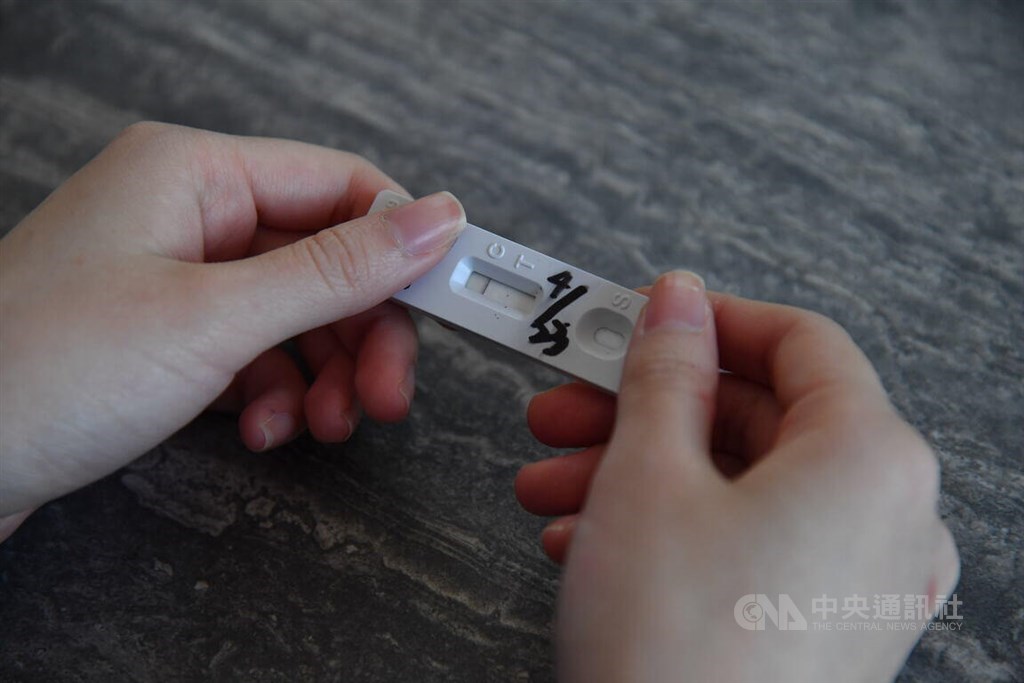 Taipei, May 13 (CNA) Starting Saturday, those who test positive via a COVID-19 rapid antigen test while following a "3+4" quarantine plan or quarantining after arriving in Taiwan will be allowed to have friends or relatives take their test kits to medical consultations for confirmation on their behalf, the Central Epidemic Command Center (CECC) announced Friday.
Previously, close contacts following the 3+4 isolation protocol and travelers who are in quarantine after arriving in Taiwan who return a positive rapid test were required to schedule a virtual doctor's appointment or take a polymerase chain reaction test (PCR) in order to be confirmed as a COVID-19 case.
Update: CECC revokes isolation rule for boosted housemates of COVID-19 patients (May 17)
However, Health Minister Chen Shih-chung (陳時中), who heads the CECC, said at Friday's CECC daily press briefing that the CECC has recently received complaints from people in quarantine who said they were not familiar with the process of booking a virtual doctor's appointment.
Therefore, for those who are unable or fail to book a virtual meeting, they will be allowed to have friends and relatives to take their rapid test results to a medical consultation on their behalf.
Friends and family members will need to take the National Health Insurance card and rapid test of the individual in quarantine to a clinic or the designated medical facility in charge of their home care for assessment by a doctor, Chen said.
"We still have the original option [of a virtual doctor's appointment], nothing has changed. We are just adding another option so it can be more convenient for people," Chen said.
The CECC reminded those testing positive to write their name and the date they took the test on the rapid test itself, adding that the test should be placed in a sealed plastic bag when taken to a doctor to be assessed.
Calling the clinic or visiting the clinic's website to make an appointment and registration before visiting is strongly advised, the CECC added.
Related News
● Q&A/What to do if you or your contacts get COVID-19
May 13: Taiwan reports 65,011 new COVID-19 cases, 41 deaths
May 12: CECC urges public to make use of available platforms for virtual appoinments
May 11: Some with positive rapid test results to be counted as COVID-19 cases
View All