CORONAVIRUS
/
Taiwan adjusts hospital policy for COVID-19 patients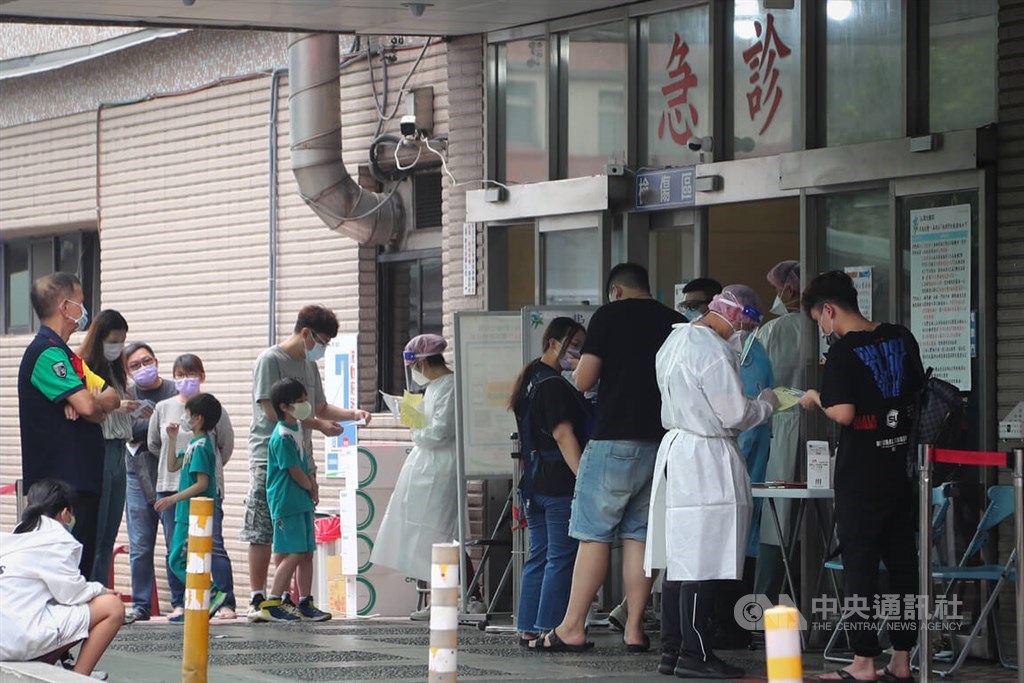 Taipei, May 4 (CNA) Taiwan's Central Epidemic Command Center (CECC) on Wednesday tightened its hospital admission guidelines for COVID-19 patients with mild or no symptoms, as the number of confirmed cases in the country continued to climb.
Update: CECC further tightens COVID-19 hospital admissions policy (May 17)
The revised policy, which replaces guidelines set on April 21, raises from 75 to 80 the age at which COVID-19 patients with mild or no symptoms are admitted to hospital and also cancels a rule requiring hospital admission for COVID-19 patients undergoing dialysis.
The changes are intended to preserve health care capacity and ensure that doctors can quickly provide care to those who need it most, Health Minister Chen Shih-chung (陳時中) said at the CECC's daily press briefing, after reporting a new single-day high of 28,487 COVID-19 cases.
Revised guidelines
Under the new guidelines, patients in the following groups will be admitted to the hospital: individuals classified as having moderate or severe cases of COVID-19, aged 80 or above, those 36 weeks pregnant or over, infants under 3 months old who have a fever, and infants 3-12 months old with a fever of over 39 degrees Celsius.
Meanwhile, government-run quarantine centers and designated hotels will house patients who have mild symptoms or are asymptomatic, and who also fall into one of four categories.
These categories are: individuals aged 70-79, aged 65-69 and living alone, under 36 weeks pregnant, or whose residence does not meet the condition for home quarantine.
In terms of exceptions, the guidelines state that mild and asymptomatic patients who do not meet the conditions for home quarantine may nevertheless choose to quarantine at home with approval from a doctor.
Dialysis patients - who were previously admitted to hospitals regardless of their symptoms - may now also quarantine at home if they have mild or no symptoms, and coordinate with their local health departments to arrange dialysis treatment, according to the guidelines.
All other patients who have mild or no symptoms will quarantine at home, the guidelines state.
At the press briefing, Chen said that in principle, COVID-19 patients with mild or no symptoms who are admitted to hospital should stay for a maximum of five days, at which point they can be discharged or allowed to return to their quarantine location.
As of Wednesday, 43.7 percent of the 8,579 beds in COVID-19 hospital isolation wards are in use, while 64.15 percent of the total 11,332 spaces in government quarantine centers or designated hotels are occupied, CECC statistics show.
Update (May 7)
●Quarantine cut to 7 days for mild, asymptomatic COVID-19 cases: CECC
●Taiwan rolls back quarantine rules for contacts of COVID-19 patients
View All