CORONAVIRUS
/
Taiwan's COVID wave to peak in second half of May: health minister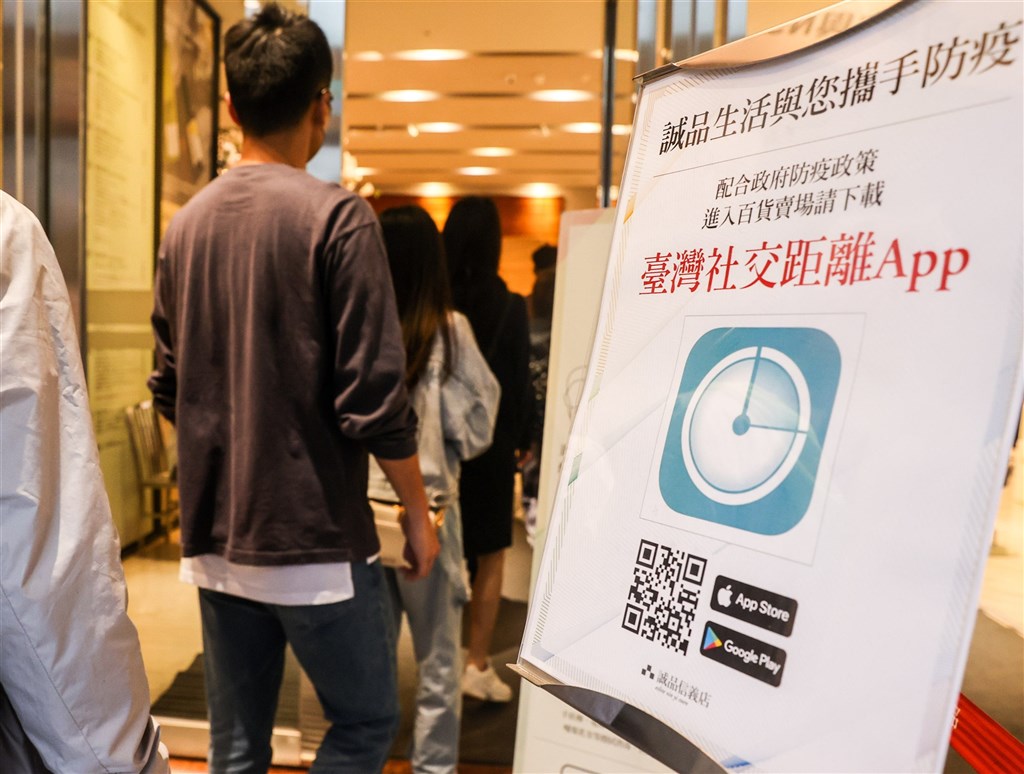 Taipei, May 1 (CNA) COVID-19 infections in Taiwan could peak in the second half of May, according to the Central Epidemic Command Center (CECC) Sunday, as single-day case totals continued to rise.
Taiwan reported 17,085 new COVID-19 cases Sunday, continuing the steady rise in case numbers since they exceeded 100 in a single day for the first time in 2022 on April 1.
Health Minister Chen Shih-chung (陳時中) said on April 27 that the total could peak at between 40,000 and 100,000 new cases per day, citing a National Health Research Institutes estimate, but he did not say then when it might occur.
Questioned on Sunday if the peak could occur in the second half of May, as some experts have predicted, Chen said that was one possibility among the various estimates made at this stage.
The virus appears to still be spreading in communities, especially in northern Taiwan, based on the high positivity rate seen in COVID-19 testing recently.
Update
May 7: Quarantine cut to 7 days for mild, asymptomatic COVID-19 cases: CECC
May 7: Taiwan rolls back quarantine rules for contacts of COVID-19 patients
May 6: 190 medical clinics to offer COVID-19 PCR testing: CECC
May 5: Rapid test positives to be counted as confirmed COVID cases from May 12
From April 23-29, the positivity rate -- the proportion of samples tested for COVID-19 that return positive -- averaged 9.63 percent for all of Taiwan, but was 21.98 percent in New Taipei and 14.78 percent in Taipei, according to CECC data.
Some experts have also predicted much higher peak single-day case numbers that Chen did, but said the reported numbers would not reach those levels because of Taiwan's testing constraints.
Chen acknowledged that if the number of infections turned out to be greater than the country's test capacity, it would indeed cause underestimations, which he said needed to be avoided as much as possible.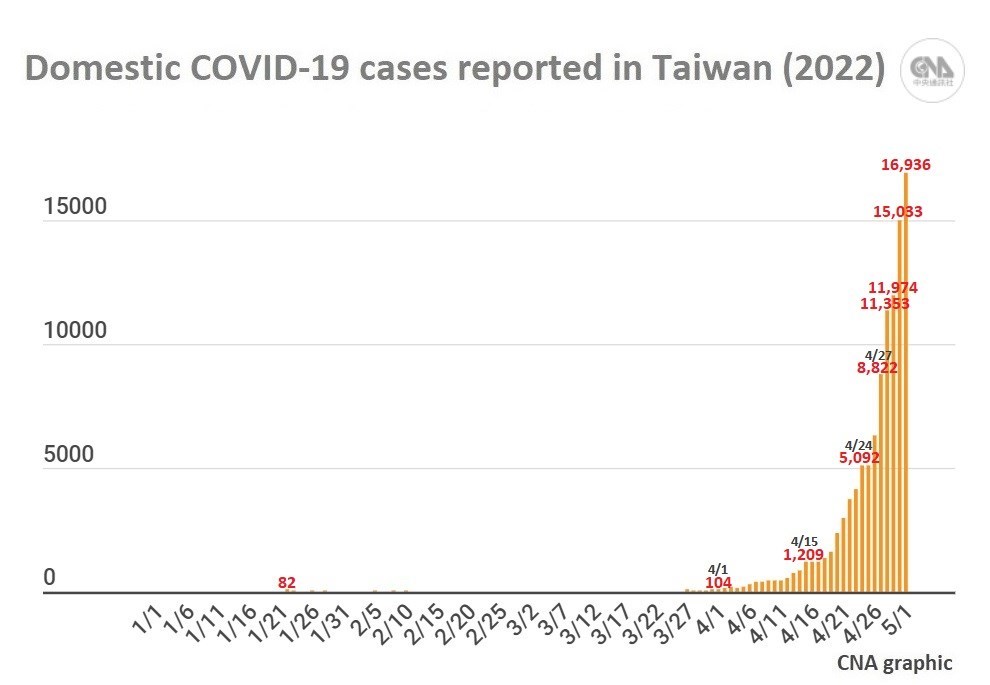 According to Chen on Saturday, Taiwan has a national PCR test capacity of 190,000 tests per day, and it is currently doing about 100,000 per day.
Capacity could still be tight in northern Taiwan, however, because COVID-19 cases during the current wave have been concentrated in Taipei, New Taipei and Taoyuan, where people have had trouble getting access to PCR tests.
To reduce stress on the region's PCR test capacity, Chen and local government leaders have begun urging people to first use home-use rapid tests, which are also being rationed because they are in short supply, if they want to check if they have COVID-19.
Only if the result of the rapid test is positive should people go for a PCR test at community COVID-19 testing stations while avoiding hospitals, Chen said.
Taipei Mayor Ko Wen-je echoed the call Sunday, saying that rapid tests should be used as the first line of testing so that PCR tests can be saved for confirmations.
View All