Taiwan TV station apologizes to S. Korea over 'improper image'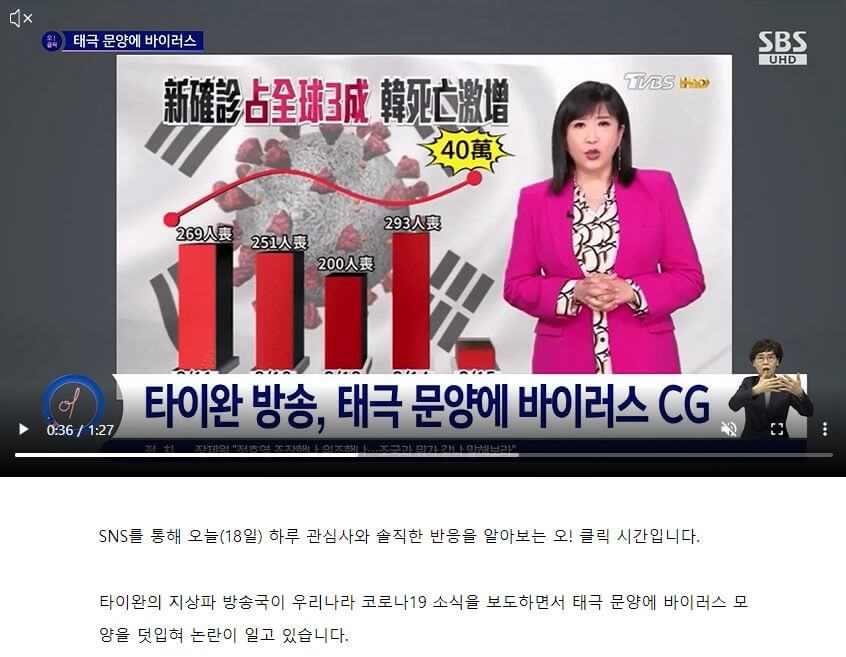 Taipei, April 19 (CNA) Taipei-based cable television network TVBS apologized on Tuesday to the people of South Korea over a photoshopped image used last month on one of its programs when reporting on the COVID-19 situation in that country.
TVBS posted an apology in both Chinese and Korean on its official website, admitting that the "post-production image was indeed improper."
"We want to relay our sincerest apology to the South Korean people for the improper handling of the program. The problematic image has been deleted and we have engaged in internal self-examination and improvement," the TV station said.
The incident stemmed from an image broadcast by Focus Global News, a program on TVBS, on March 16 that combined the South Korean flag with a representation of the COVID-19 virus while reporting on the rapid surge in COVID-19 cases in the country.
The photoshopped image drew an angry response in South Korea, triggering criticism from several media outlets, such as SBS TV, Chosun Ilbo and the Joongang Tongyang Broadcasting Company.