CORONAVIRUS
/
Taiwan to requisition 40 million COVID rapid tests a month: premier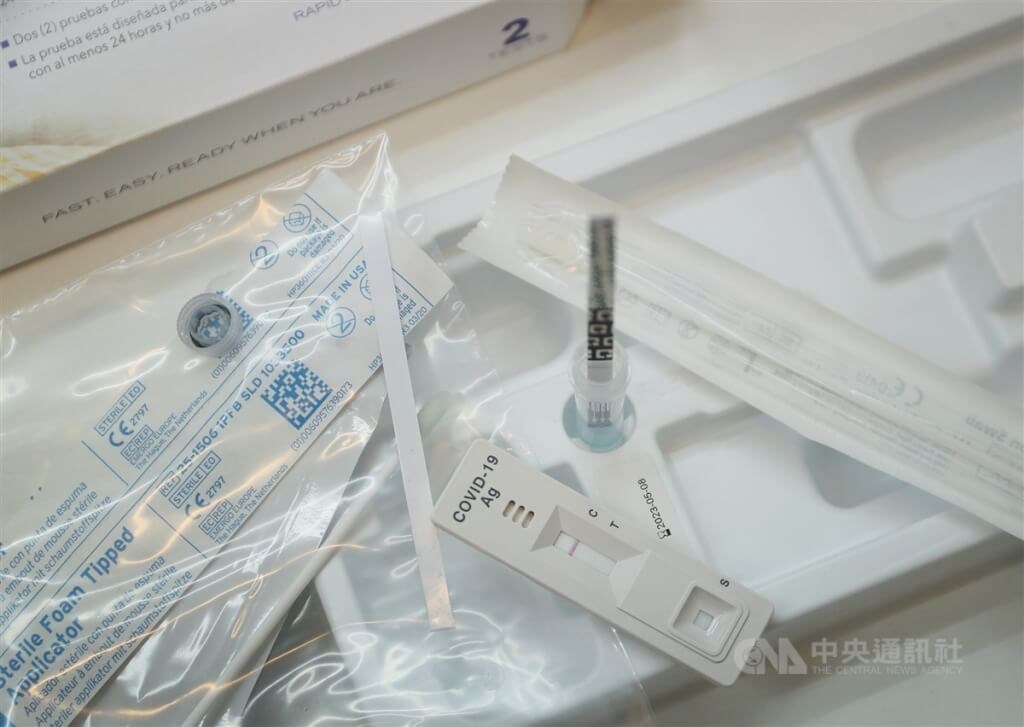 Taipei, April 14 (CNA) Taiwan's Premier Su Tseng-chang (蘇貞昌) announced Thursday that the government has begun requisitioning COVID-19 rapid antigen tests, and aims to obtain 40 million tests a month.
The decision to requisition tests was made in response to increased demand among members of the public, Su said, adding that the tests are being obtained from both domestic and overseas manufacturers.
Taiwan's military will also devote manpower to the production of tests, Su said.
Over the past week, opposition legislators have called on the government to regulate the supply of rapid tests and keep prices down, citing the increased need for such tests due to a spike in domestic cases and their high price in Taiwan compared to the international average.
Chou Jih-haw (周志浩), head of Taiwan's Centers for Disease Control, told reporters on Thursday that the government will announce the adjusted price of COVID-19 rapid tests at a later date.
When asked when people would be able to purchase the tests, Minister of Health and Welfare Chen Shih-chung (陳時中) said that plans are still being discussed.
On Wednesday, the minister said that after government requisitioning begins, people will still be able to buy rapid tests at places where they are currently sold, and tests will also be handed out free of charge in areas deemed as high-risk for COVID-19.
Chen also said the government could ration the number of tests per person over a set period of time to ensure everyone is able to buy a test, similar to how surgical masks were rationed at the beginning of the pandemic.
Update
April 27: Taiwan to start rationing sale of COVID-19 rapid test kits
April 24: Taiwan producer to cut prices for COVID rapid test kits
View All