Consumer Foundation raises questions over strawberries sold in Taiwan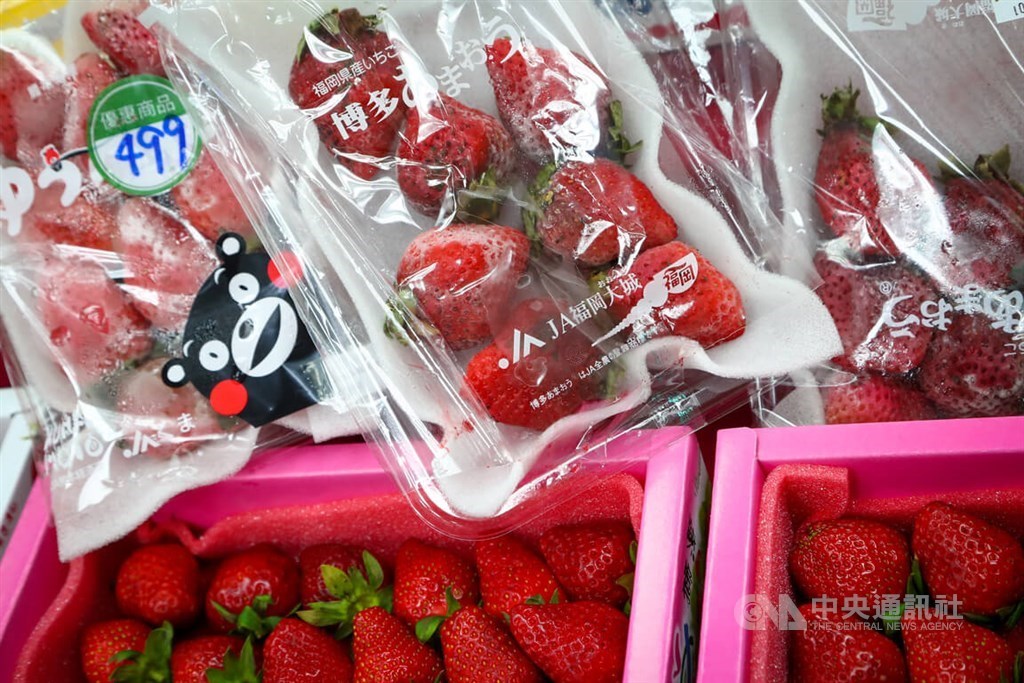 Taipei, March 11 (CNA) Six out of 12 samples of imported and locally grown strawberries sold in Taiwan were found to contain excess amounts of pesticide, the Consumers' Foundation reported Friday.
The 12 samples -- six from Taiwan, five from Japan, and one from South Korea -- were randomly purchased from hypermarkets, supermarkets, fruit shops and traditional markets in Taipei, Taichung, Changhua County, and Kaohsiung in January, foundation chairman Terry Huang (黃怡騰) told a news conference.
Among them, four samples of strawberries imported from Japan and two locally grown were discovered to contain a higher than permissible amount of pesticide residue. Each of the six also had traces of one to two pesticides not permitted for use on strawberries, Huang said.
Retailers caught selling problematic strawberries can be fined NT$60,000-NT$200 million (US$2,112-US$7.04 million) based on the Act Governing Food Safety and Sanitation, according to the foundation, which said serious violators could see their business suspended or closed.
Each of the two locally grown substandard strawberry samples was found to contain one pesticide not authorized for use, which could be caused by pollution from nearby areas or mixing pesticides, said Ling Yung-chien (凌永健), chief inspector of the foundation.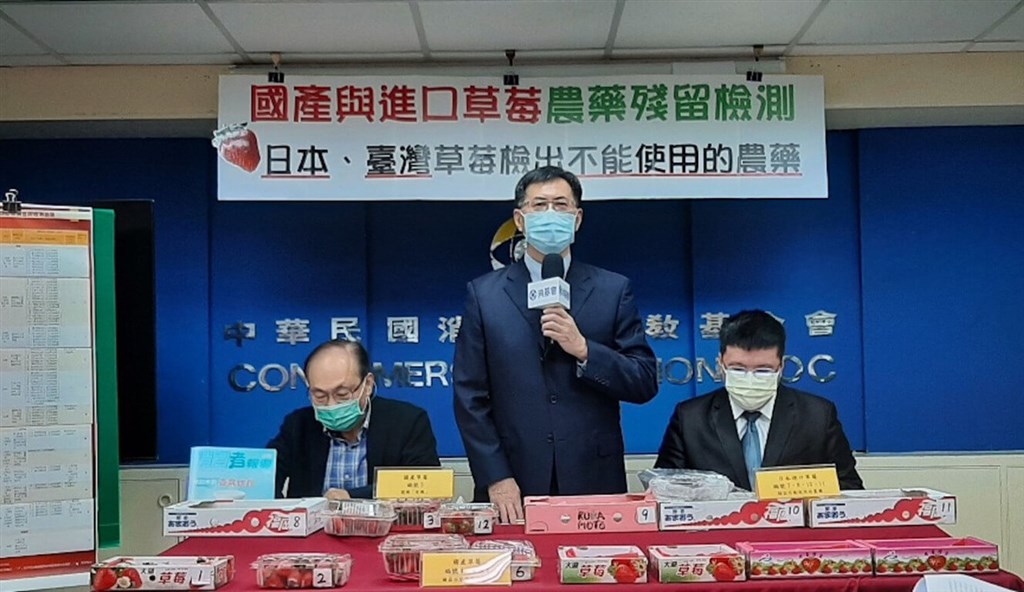 Another four home grown strawberry samples passed the inspection, but seven to 17 different pesticides were found to have been used, while only one to seven types of pesticide were used on the Japanese strawberries, he said.
Ling called for public attention to the fact that four out of five samples of Japanese strawberries failed the inspection, a failure rate of 80 percent.
From January 2020 to February 2022, a total of 51 samples of imported strawberries were found to be substandard by border inspections, of which 39 came from Japan, accounting for 76 percent of imported substandard strawberries, Ling said.