Central Taiwan's Xueshan sees highest snowfall in 5 years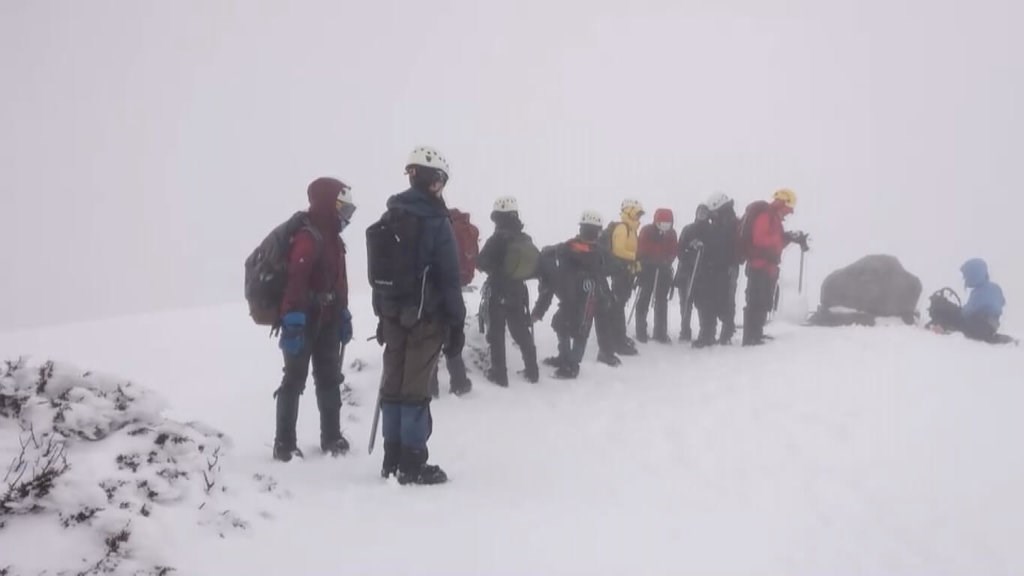 Taipei, Feb. 22 (CNA) Nearly 90 centimeters of snow has fallen in the glacial cirques area of Xueshan (or Syue Mountain, 雪山), Taiwan's second highest mountain, since the arrival of the first cold snap of the winter over the weekend, Shei-Pa National Park Headquarters said Tuesday.
The snowfall is the most in five years on the 3,886 meter mountain, located in the Heping District of Taichung, according to Chen Chun-shan (陳俊山), deputy director of the national park headquarters.
If it continues, the record 145cm snowfall in 2016 could be surpassed, Chen said.
Despite the snow, a number of keen hikers have still reached the mountain peak over the past few days, Chen said, and the photos they took of the so-called "Black Forest" at an altitude of over 3,000 meters, where Taiwan white firs grow, show a truly beautiful black-and-white mountain landscape, he added.
However, the national park official cautioned hikers trying to reach the peak to make sure they are properly dressed and equipped to deal with the challenges posed by the cold and snow.