CORONAVIRUS
/
Officials try to reassure migrants on vaccination after arrest blunder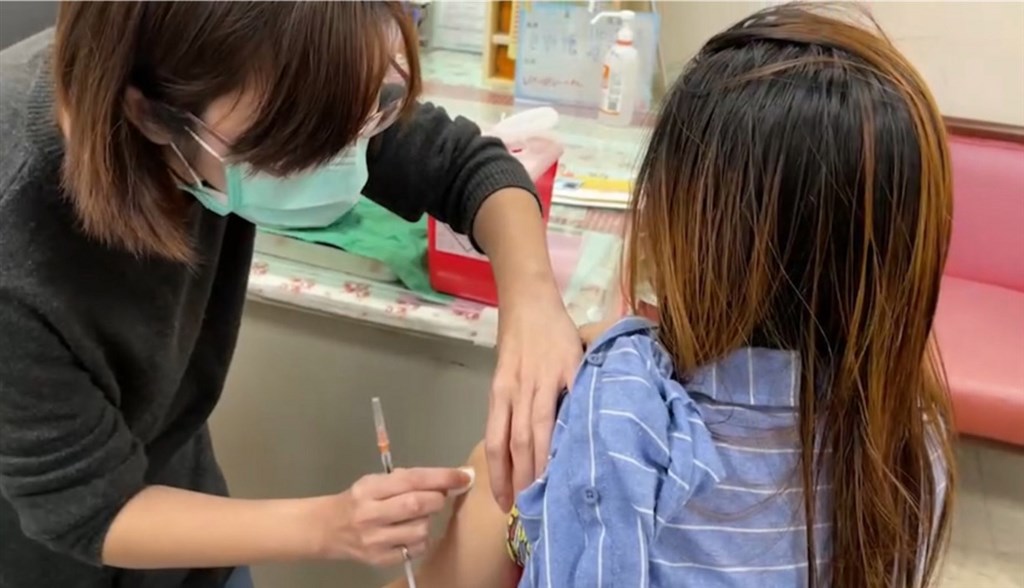 Taipei, Dec. 8 (CNA) Taiwanese officials on Wednesday tried to reassure migrant workers who are not legally employed that they will not be investigated or prosecuted if they get a COVID-19 vaccine jab, a day after a previous commitment not to arrest them fell through.
A Filipino migrant worker, who had overstayed her work visa, was arrested Tuesday when she went to a Hsinchu health center to get vaccinated after the Central Epidemic Command Center (CECC) promised Monday not to arrest migrants in Taiwan illegally who get a jab if they have only overstayed their visas.
The Filipina was later inoculated and released, according to the CECC, but her case sparked concerns of vulnerable migrant workers not wanting to step forward to get vaccinated out of fear of being arrested.
Chen Tsung-yen (陳宗彥), deputy interior minister and deputy head of the CECC, pledged again Wednesday that migrant workers who have left their official employer will not be reported, investigated, charged, or barred from entering Taiwan if they get vaccinated.
Given that most of those workers no longer have proper IDs, they will be issued temporary ID numbers to get vaccinated, and the IDs will only be used to show the workers' vaccination status and not be used for investigative purposes, Chen said.
As of the end of October, there were 54,275 migrant workers who were no longer with their original employers and classified as "missing" by the Ministry of Labor.
Though only about 0.2 percent of Taiwan's population, these unvaccinated workers still constitute a potential epidemic control gap, the CECC believes, and it would like them to be immunized against COVID-19.
The National Immigration Agency (NIA) took a tougher approach, however, over how migrants would be treated after they had come forward.
NIA official Chang Wen-hsiu (張文秀) said "missing" migrant workers will not be investigated while they are getting vaccinated, but that does not apply if they are caught on another day while involved in another activity somewhere else.
Chang said around 1,600 foreign nationals (including people not classified as migrant workers who have also overstayed their visas) in Taiwan illegally had been vaccinated as of Tuesday.
To try to create a safer environment for this group of migrant workers to get vaccinated, Tsai Meng-liang (蔡孟良), head of the MOL's Work Force Development Agency, said the ministry is working with 18 NGOs and religious groups to find out how many of them want to get a COVID-19 jab.
The organizations are compiling lists of those interested, and if demand is big enough, medical workers will be sent to the office of the NGO or religious group to administer the shots to alleviate any doubts among the workers, Tsai said.
Tsai reiterated that the temporary ID numbers will not be used to track the workers, but are necessary to keep track of each worker's vaccination status.
Lennon Ying-dah Wong (汪英達), director of the department of policies on migrant workers under the Serve the People Association in Taoyuan, said more work is needed to make sure policies formulated by the CECC reach local governments.
"I believe the sincerity of Minister Chen (Shih-chung), but it seems the communication between the CECC and local government agencies was not very good," Wong told CNA.
He has heard of cases where police officers do not know they are not supposed to arrest migrant workers in Taiwan illegally if they are going to get vaccinated, Wong said.
The government needs to make more of an effort to make this group of migrant workers feel they can get vaccinated without the threat of being arrested, he said.
Wong believes that the authorities are not using vaccination sites to specifically target the workers because many detention centers are full with migrants unable to return to their countries of origin because of the lack of flights.
"I heard through a lawmaker that since Aug. 1 the reward for police or immigration officers to catch a migrant worker in Taiwan illegally has been decreased or withheld because of the lack of space in detention centers," Wong said.
View All