CORONAVIRUS
/
Virologist calls for more vaccination as new COVID-19 variant emerges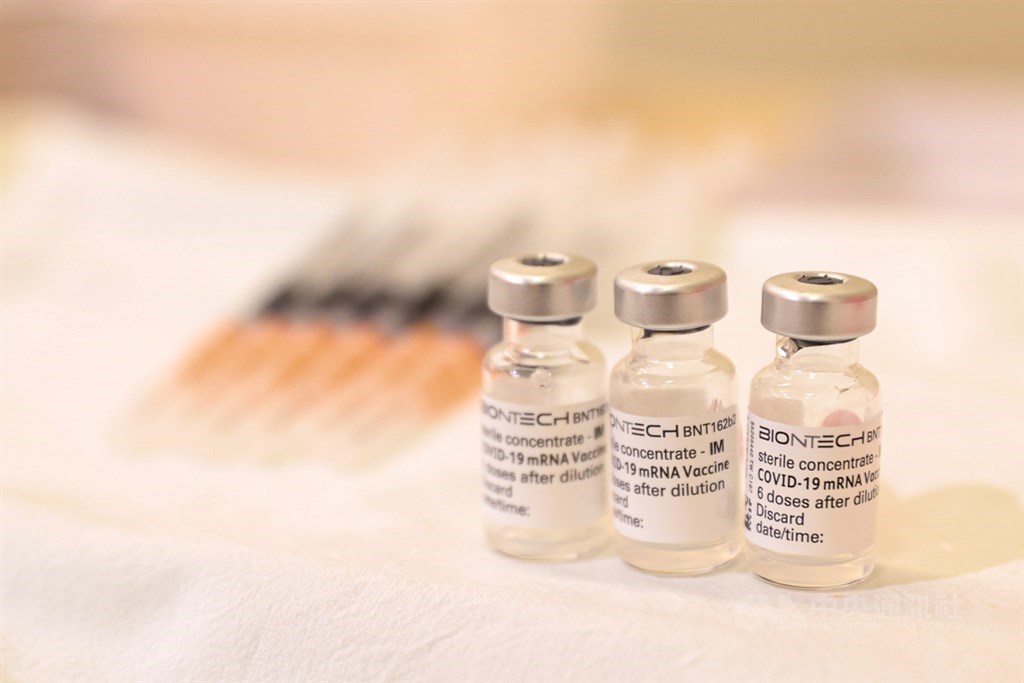 Taipei, Nov. 27 (CNA) Virologist Ho Mei-shang (何美鄉) has called for vaccinations to be increased in Taiwan in light of a new COVID-19 variant that the World Health Organization (WHO) has described as "concerning."
There has been a new wave of COVID-19 cases in South Africa only a few weeks after the first infection caused by the new B.1.1.529 variant, now officially named Omicron, was detected in early November, Ho told CNA Saturday.
As of Saturday, South Africa had reported 30,911 cases in the past 28 days, including 620 deaths, according to Johns Hopkins University data. At the same time, ABC News reported that 87 cases of the new variant had been confirmed, with 77 of them registered in South Africa.
The variant has since been detected in Belgium, Botswana, Israel, and Hong Kong, causing countries such as the U.S. and Taiwan, as well as the EU, to tighten their border restrictions in an attempt to keep the virus at bay.
In a statement Friday, the WHO described the emergence of Omicron as "concerning" as early evidence suggested "an increased risk of reinfection," meaning people who have recovered from COVID-19 can still contract the disease again.
The WHO also designated Omicron as a "Variant of Concern," the agency's top category of worrying COVID-19 variants, following Delta, Beta and Alpha.
A majority of the patients infected with Omicron are 25 years and below, observed Ho, who is also an adjunct research fellow at Academia Sinica, Taiwan's top government research institute.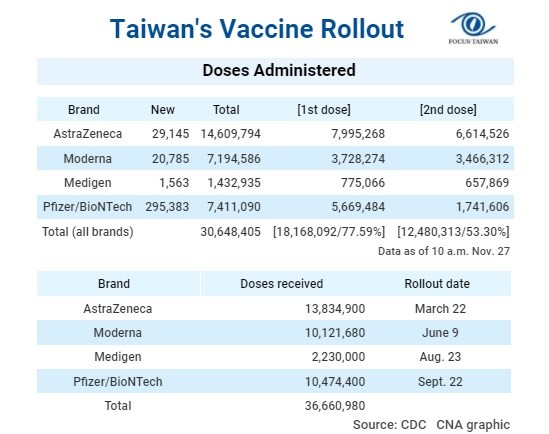 In Taiwan, people in that age group have fallen behind other age groups in being fully vaccinated against COVID-19, Ho said as she urged those who have not been vaccinated to get their shots as soon as possible.
Fully vaccinated people with breakthrough infections usually suffer mild symptoms, Ho said, adding vaccines might offer less protection against newly emerged variants but could still prevent severe symptoms.
The Central Epidemic Command Center (CECC) tally released Wednesday showed that the 18-29 age group had the highest first-dose vaccination rate of 92 percent, followed by the 12-17 and 30-49 age brackets, both at around 89 percent.
However, only 44 percent of people in the 18-29 age group have been fully vaccinated with two doses, while the full vaccination rate in the 12-17 age bracket remains at less than one percent due to the government's decision in November to halt the vaccination program for that age group, the tally showed.
Despite Omicron being highly transmissible, both Ho and another virologist Shih Shin-ru (施信如) said it remained to be seen if the variant would drive up severe or critical COVID-19 cases.
It is still too early to tell if Omicron will replace Delta as the dominant virus strain in the world, said Shih, who is currently the director of the Research Center for Emerging Viral Infections of Chang Gung University.
However, there could be sporadic cases of the variant in Taiwan's community in the future, Shih said, suggesting that people continue observing disease prevention measures, especially in public.
Taiwan on Friday listed six countries -- South Africa, Botswana and their neighboring Namibia, Lesotho, Eswatini, and Zimbabwe -- as "key high-risk countries" because of the spread of Omicron.
Starting Monday, individuals arriving from those countries, including transit passengers and airline crew, must stay at government quarantine facilities at public expense for 14 days and undergo several tests during that period, the CECC said.
Speaking with reporters Saturday, CECC spokesman Chuang Jen-hsiang (莊人祥) said the CECC would not consider tightening the current COVID-19 protocols unless the virus of any variant "enters the community." Taiwan has not reported any locally transmitted cases since Nov. 5, according to CECC data.
View All