First group of 7 Indonesian migrant workers arrives in Taiwan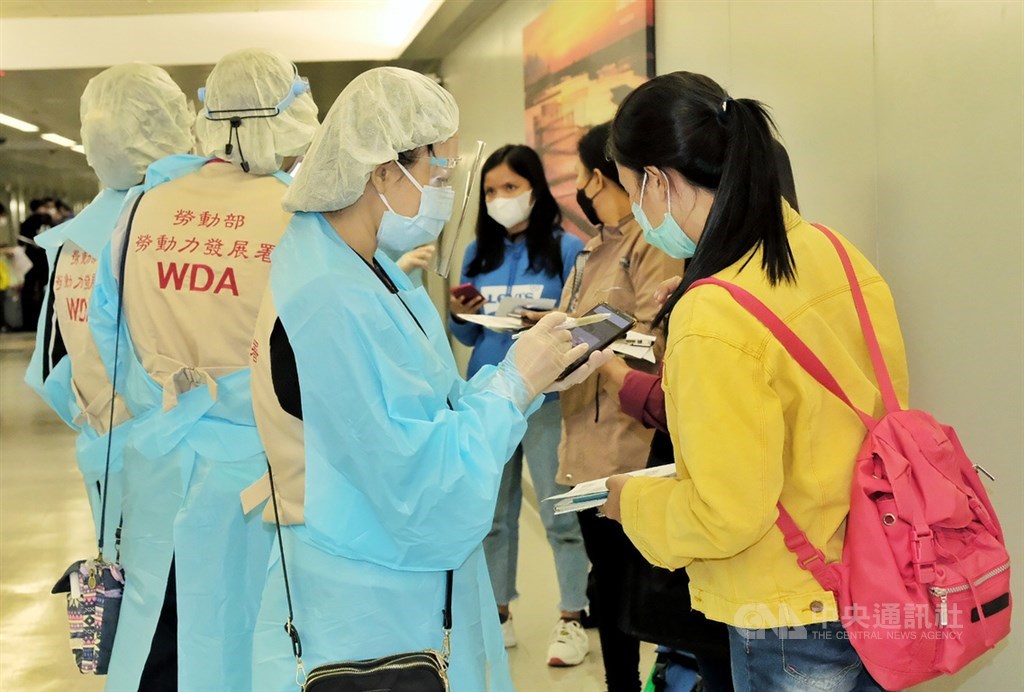 Taipei, Nov. 17 (CNA) The first group of seven migrant workers from Indonesia arrived in Taiwan on Wednesday after an entry ban was lifted last week.
A China Airlines flight CI-76 carrying four of the Indonesian workers landed at Taiwan Taoyuan International Airport at 8:48 p.m., with three others arriving at 8:57 p.m. on EVA Air flight BR-238.
One of those arriving said through a translator that she was happy to be able to work in Taiwan following the end of the ban, which was implemented over a year ago.
The seven migrant workers were greeted by staff from the Ministry of Labor (MOL) before being briefed on COVID-19 quarantine procedures and related measures in Taiwan.
After their entry, the newly arrived migrant workers took a rapid test for COVID-19, and were then transported to collective facilities where they will undergo a 14-day quarantine, airport authorities said.
If any of the workers display any COVID-19-related symptoms, it will be arranged for them to take a second COVID-19 test and observe related quarantine measures.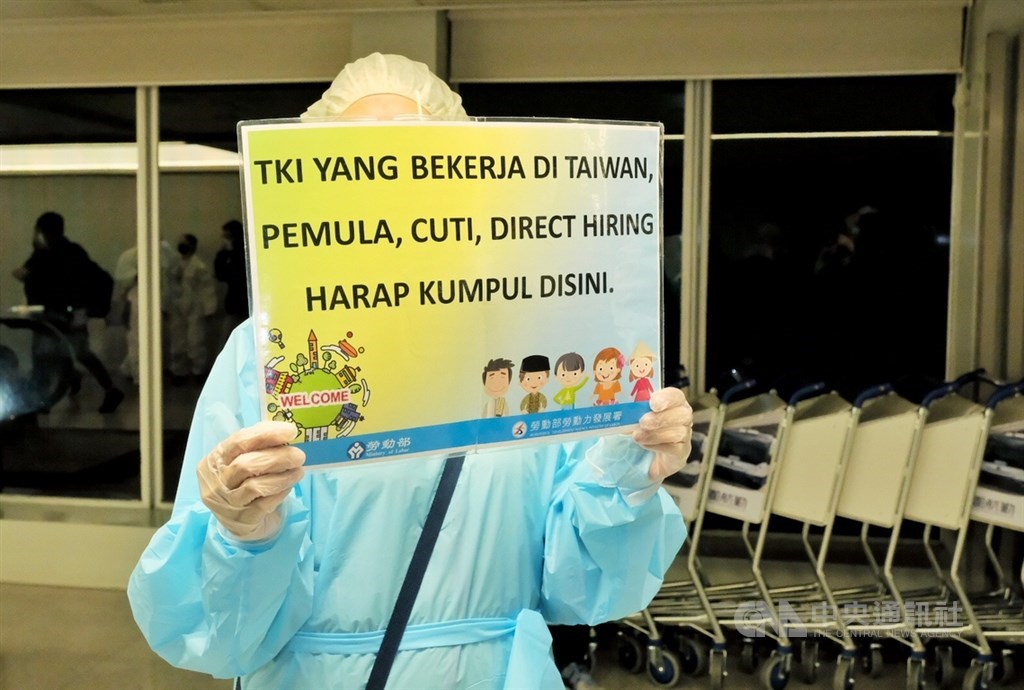 Taiwan banned the entry of Indonesian migrant workers in December 2020 in response to a surge in COVID-19 cases imported from the Southeast Asian country.
While the ban was lifted on Nov. 11 this year, the entry of migrant workers is set to be suspended again from Dec. 14 to Feb. 14 due to concerns over limited quarantine space around the Lunar New Year holidays.
The seven migrants who arrived in Taiwan on Wednesday were among a total of 109 migrant workers from Indonesia who have registered their information with the Ministry of Labor (MOL) in preparation for entering Taiwan.
All 109 migrant workers are set to work as domestic caregivers, while 96 of them have been assigned rooms at government quarantine centers, Labor Minister Hsu Ming-chun (許銘春) said on Monday.
Beginning May 19 this year, Taiwan banned entry of all migrant workers, following an unprecedented spike in domestic COVID-19 cases in Taiwan.
Migrant workers from other countries without Taiwanese residency are currently still barred from entering Taiwan under the restrictions introduced on May 19 this year.