CORONAVIRUS
/
Latest cases in COVID-19 cluster took Taipei MRT, traveled to Beitou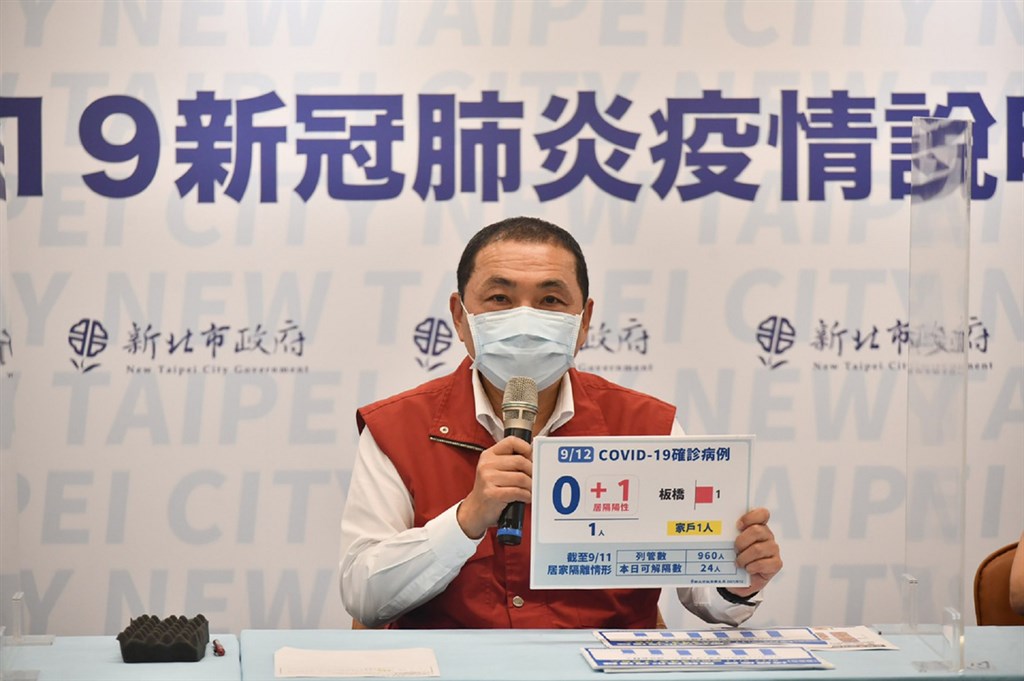 Taipei, Sept. 12 (CNA) Two people confirmed to have COVID-19 Sunday as the latest cases of a cluster in New Taipei had traveled on the Taipei MRT and had been to a clinic in Taoyuan and restaurants in Taipei's Beitou District prior to testing positive in quarantine, according to local government officials.
The cluster, which currently totals 29 cases, is centered on a preschool and an apartment complex in Banqiao District, New Taipei. A teacher and several students at the preschool, as well as their family members and neighbors, have tested positive for COVID-19 in the past week.
Genome sequencing results show that at least 20 of the patients in the cluster were infected with the Delta variant of the coronavirus, but the source of the cluster remains unclear.
The two new cases linked to the cluster confirmed Sunday are the grandfather of one of the preschool students and a coworker of the student's mother. The student is one of the 20 cases confirmed with the Delta variant.
New Taipei Mayor Hou Yu-ih (侯友宜) said Sunday that the grandfather went to Siwei Park in Banqiao daily in the afternoon from Aug. 30 to Sept. 3.
On Sept. 4, the man and his wife, who had also earlier tested positive for COVID-19, went on a brief trip to Taipei's Beitou District. They took the MRT from Xinpu Station to Xinbeitou Station, transferring at Taipei Main Station and Beitou Station, and ate at the 12 Hotpot restaurant near Xinbeitou Station at noon.
They stayed at Beitou overnight and on Sept. 5, they had lunch at the Ootoya Japanese restaurant on Quanyuan Road before taking the MRT home.
The coworker of the student's mother, meanwhile, lives in Taoyuan, and commuted between the city and his workplace in New Taipei's Banqiao District via the No. 710 and No. 712 buses, as well as the Taipei MRT, Taoyuan Mayor Cheng Wen-tsan (鄭文燦) said Sunday.
The man had also been to a clinic before testing positive, though no other patients were there at the time. The clinic's eight employees are now in quarantine and will be tested for COVID-19, Cheng said.
People who have been to these locations should get tested immediately if they develop symptoms such as a fever, diarrhea, or a distorted sense of smell or taste, according to health authorities.
View All