Offices, schools in parts of Taiwan to be closed Sunday due to typhoon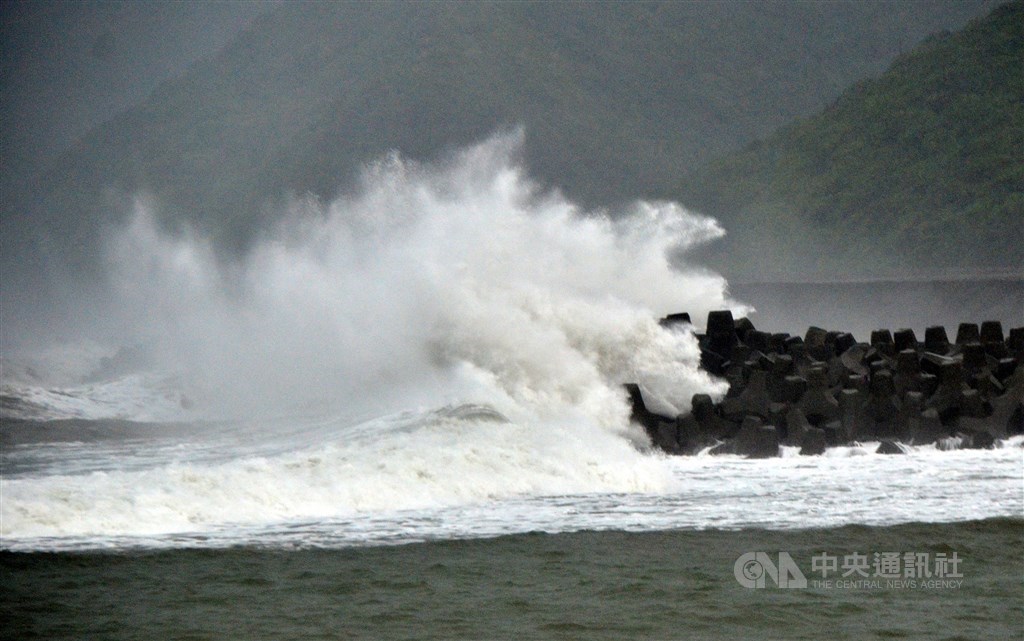 Taipei, Sept. 11 (CNA) Offices and schools in Greater Taipei, Keelung City and counties in eastern Taiwan will be closed Sunday, as Typhoon Chanthu is forecast to start affecting those areas Saturday night, the local governments announced.
In Taitung County, work and classes had already been suspended on Green Island and Orchid Island in the morning Saturday, which was a work day on the government's calendar this year, and the suspension was extended for the rest of the day into Sunday for the entire county.
Just before 8 p.m., the Central Weather Bureau (CWB) sent an emergency text message to residents of Taitung, warning them about "hurricane force winds" through to 11 p.m. Saturday.
Meanwhile, Taipei, New Taipei and Keelung cities, as well as Yilan and Hualien counties, also announced the suspension of work and classes on Sunday.
In Kaohsiung, offices and schools will be closed in only five districts -- Namasia, Taoyuan, Maolin, Jiasian and Liouguei.
The local governments in the various cities and counties said the closures will apply not just to government entities but also to private businesses such as retail and food delivery services.
They also said that appointments for COVID-19 vaccination will be postponed but emergency services will remain in operation.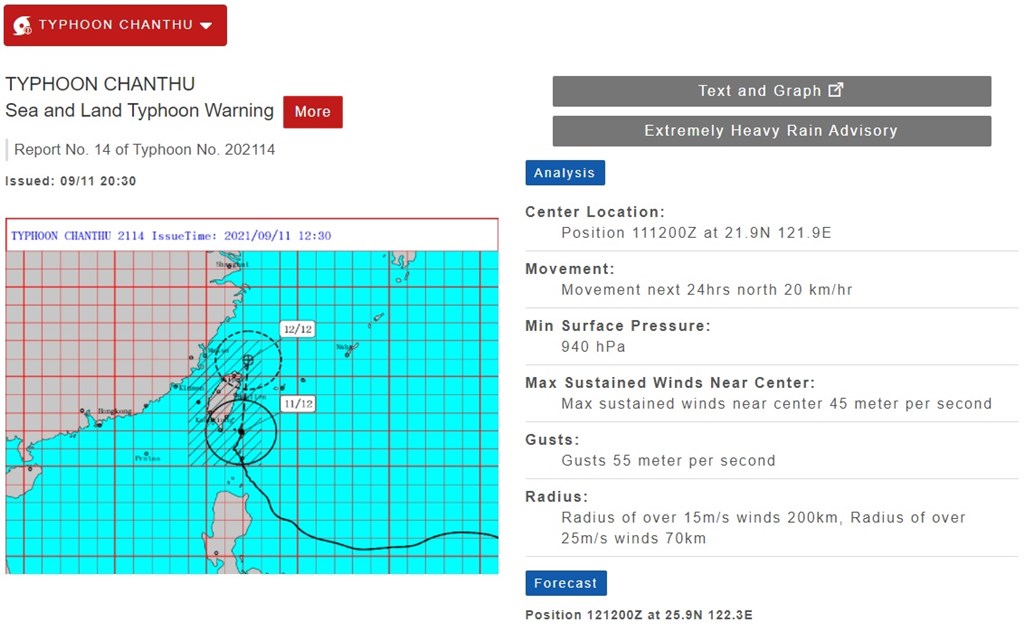 As of 8 p.m. Saturday, Typhoon Chanthu was located about 100 kilometers south-southeast of Taiwan, moving north at a speed of 20 km per hour, according to the CWB.
The typhoon was packing maximum sustained winds of 162 km per hour, with gusts of up to 198 km per hour, CWB data showed.
By 8 p.m. Sunday, Chanthu is expected to have moved to a location 120 km northeast of Taipei in the East China Sea, according to the CWB.
Rain, high winds and thunderstorms are forecast to prevail across Taiwan throughout the weekend, the CWB data shows.
*For the latest school and office closure information: