CORONAVIRUS
/
Families can apply for child subsidies starting June 15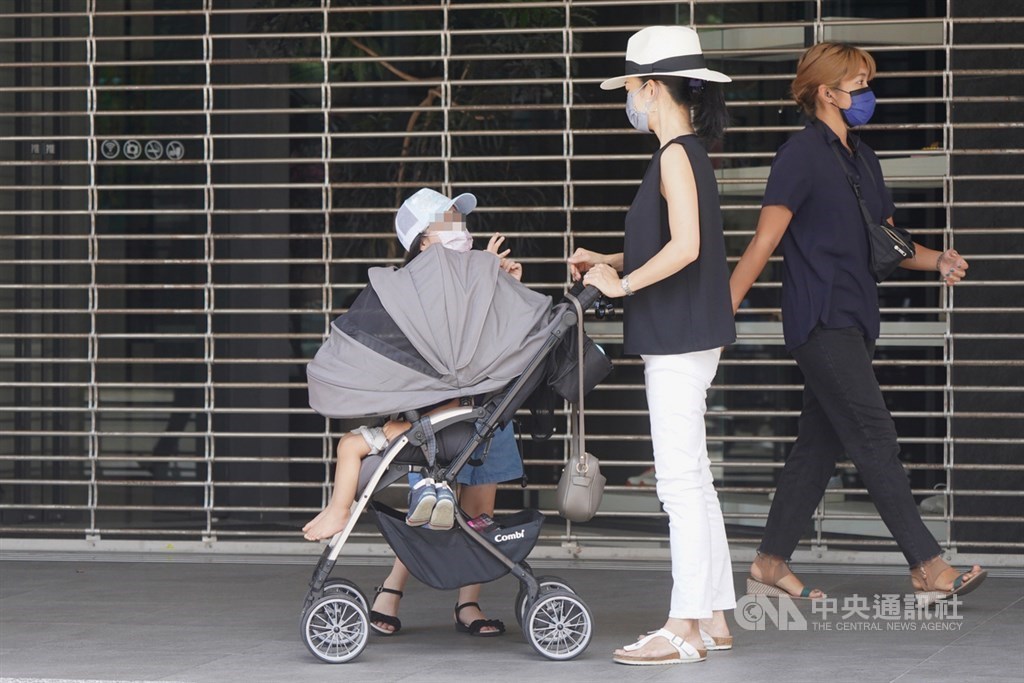 Taipei, June 11 (CNA) Online applications for a one-time subsidy for households with children amid a surge in COVID-19 cases can be submitted starting June 15, the Ministry of Health and Welfare (MOHW) said Friday.
A subsidy of NT$10,000 (US$361) per child will be issued to families with children up to elementary school level and teenage students with disabilities, the MOHW said, adding that it is expected to benefit an estimated 2.5 million people.
The subsidy comes as part of a fourth relief package the government is putting in place due to the recent rise in COVID-19 cases, the shutdown of schools, and a slowdown in domestic demand as people are staying home as much as possible.
In cases where families with young children already received monthly child care allowances and day care subsidies from the government in May, the one-time subsidy of NT$10,000 will be automatically deposited in their bank accounts on June 15, Deputy Health Minister Lee Li-feng (李麗芬) said.
In Taiwan, child care allowances are given to households with children under the age of 5, while subsidies are also available for infants and toddlers under the age of two who attend public day care facilities or government-approved private infant care centers.
Education Minister Pan Wen-chung (潘文忠) said people who apply online for the one-time subsidy on June 15 will have the money in their bank accounts on June 18.
People also have the option of getting the payment by withdrawing the money from an automated teller machine (ATM), Pan said, but the ATMs used are limited to those operated by Chinatrust Bank, Taishin International Bank and Cathay United Bank, Pan said.
According to the education minister, families can apply online for the subsidy until Sept. 30.
View All