CORONAVIRUS
/
Three found dead in Taipei apartment confirmed as having COVID-19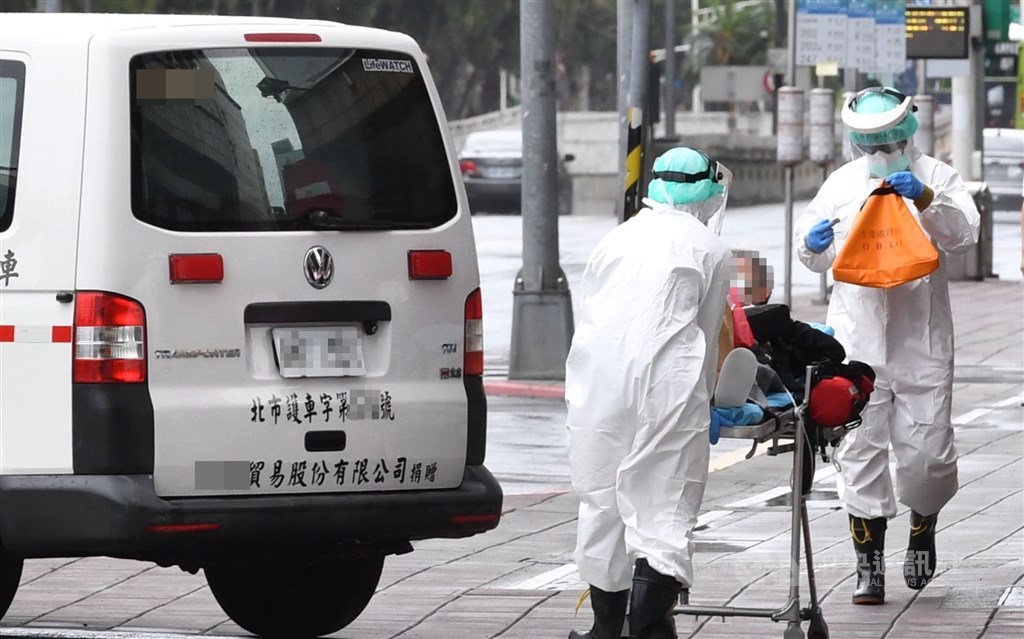 Taipei, June 9 (CNA) Three members of a family found dead in their apartment in Taipei's Beitou district on June 4 have tested positive for COVID-19 after a family member who lived with them tested positive , Taipei City government confirmed Wednesday.
On the afternoon of June 4, after receiving an emergency call, police and paramedics rushed to the apartment where two people were found without vital signs and another suffering from out-of-hospital cardiac arrest (OHCA). The third person was later pronounced dead at a local hospital. A fourth person in the apartment was found to have a fever and was taken to a hospital, according to the city government.
After an investigation, Taipei police identified the three deceased as an elderly man in his 90s, his wife in her 80s, who had been in poor health, and their 71-year-old son, saying their bodies showed no signs of injury and no farewell letter was left at the scene.
Their daughter, who is in her 50s, tested positive after taking a rapid test for COVID-19 and a subsequent polymerase chain reaction (PCR) test confirmed the result, according to the city government.
Meanwhile, an examination conducted June 5 by forensic medical experts found there were no signs of injury or suicide and ruled out the possibility of other causes.
Forensic experts also sent samples taken from the three deceased to the Centers for Disease Control (CDC) to determine whether they had contracted the coronavirus. PCR tests showed that all three had COVID-19, meaning that all four family members were infected with the virus, city government spokeswoman Chen Chih-han (陳智菡) said, adding that the local government will handle their funeral arrangements in accordance with relevant regulations.
The elderly couple's son had recently returned from Wanhua District, where a large number of domestic COVID-19 cases have been reported over the past month, to take care of them, said Chou Yu-hsiu (周榆修), director-general of the city's Department of Social Welfare.
According to local media, the parents were partially paralyzed and suffered from chronic diseases, the son had cardiovascular problems and the daughter has a mild mental disability.
The case came to light after another member of the family in Taichung reported early on June 4 that his sister had told him the three others were unresponsive in their beds.
View All