CORONAVIRUS
/
Cluster infections hit 60 long-term care facilities in Taiwan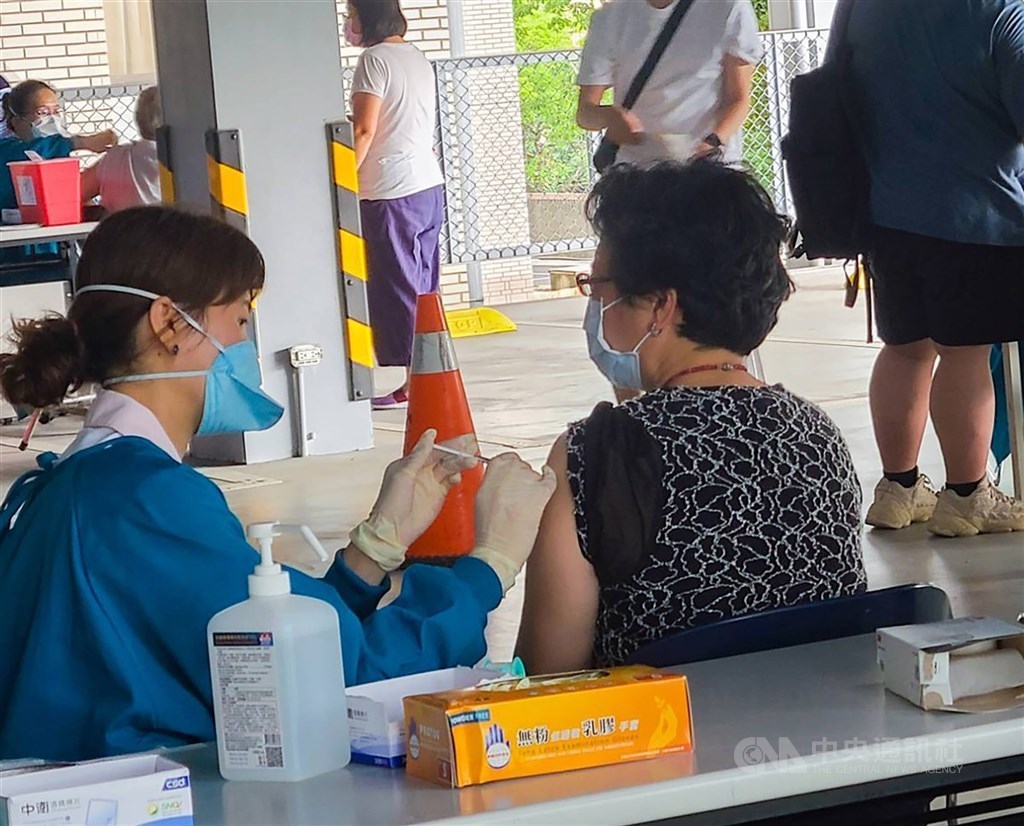 Taipei, June 3 (CNA) A total of 180 people have contracted the coronavirus in cluster infections at 60 long-term care facilities in Taiwan since mid-May, when community transmission broke out in Taiwan, according to the Central Epidemic Command Center (CECC).
During a regular press briefing on Thursday, Lo Yi-chun (羅一鈞), deputy chief of CECC's medical response unit, said cluster infections were reported in 60 long-term care facilities to date.
Among the infected individuals, 47 are workers at the establishments, while the rest are non-staff, such as clients, visitors and volunteer helpers, he said.
These facilities include long-term care centers, nursing homes, as well as psychiatric care and rehabilitation centers, Lo said, adding that some of them provide 24-hour accommodations while others serve as adult day care centers.
Lo said health care workers tending to elderly people in their home who were infected with the virus are also listed as cases under the category of long-term care facilities.
Meanwhile, Health Minister and CECC head Chen Shih-chung (陳時中) said workers and clients of long-term care facilities will be covered in the next phase of vaccinations when more vaccines arrive.
Currently, workers and clients of long-term care facilities are placed sixth in Taiwan's 10-category list of vaccine inoculation priority.
Chen said the 410,000 doses of AstraZeneca COVID-19 vaccine that arrived on May 19 were allocated to the top three priority groups of individuals, including medical personnel, front-line epidemic prevention workers and people working in high-risk jobs, such as pilots, flight attendants and port employees.
Meanwhile, CECC data released Thursday showed that patients suffering from severe COVID-19 in Taiwan now number 1,399, of whom 70 percent are elderly people aged over 60.
The number of COVID-19 patients suffering from serious symptoms have been steadily increasing since the recent surge in COVID-19 cases in Taiwan, CECC official Lo Yi-chun (羅一鈞) said.
The 1,399 patients all suffer from serious pneumonia and acute respiratory conditions, Lo added.
CECC official Chou Jih-haw (周志浩), meanwhile, said Taiwan currently has roughly 10,000 doses of remdesivir, which is an important medication that has been used to treat patients suffering from severe COVID-19 symptoms.
The doses are enough to treat 1,500 patients with servere COVID-19 cases, Chou explained, noting that the country is expected to import 8,500 more doses of remdesivir from abroad by the end of this week.
To minimize the death toll, patients suffering from respiratory complications due to COVID-19 are typically given corticosteroids, CECC advisor Chang Shan-chwen (張上淳) said.
Meanwhile, Chang added that monoclonal antibodies treatment has also been used to treat people with mild or moderate COVID-19 conditions, particularly elderly patients with chronic illnesses, in order to mitigate the worsening of their symptoms.
View All