CORONAVIRUS
/
Taiwan reports 667 domestic COVID-19 cases, 13 deaths
(Click here to read more details in the updated story)
Taipei, May 27 (CNA) Taiwan on Thursday reported 667 domestic COVID-19 cases, four imported cases and 13 deaths, according to the Central Epidemic Command Center (CECC).
Of the domestic cases, 401 were newly confirmed cases and 266 were from a backlog of test results confirmed over the last several days, the CECC said.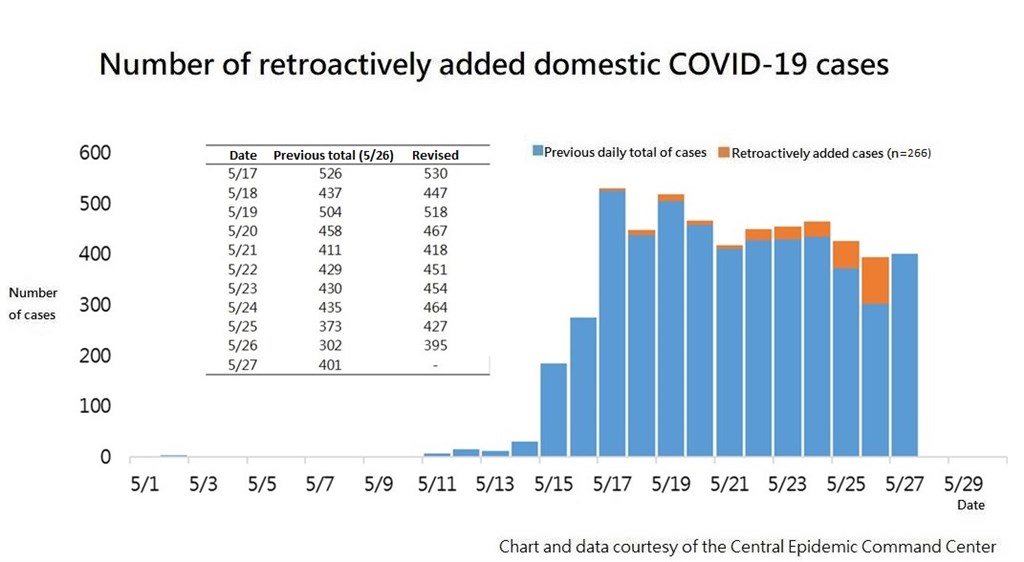 The new cases bring the total number in the country to 6,761 since the outbreak began early in 2020, of which over 5,000 are domestic cases reported since May 15.
The 13 fatalities reported on Thursday were nine men and four women aged from their 40s through their 90s, who died between May 24 and May 26, the CECC said.
To date, 59 people have died of COVID-19 in Taiwan, including 47 since May 15.
Since last Saturday, the CECC has retroactively added 1,648 domestic cases to its daily case counts going back to May 14, around the time that the number of new cases began rising sharply.
View All