CORONAVIRUS
/
Mild COVID patients should stay home due to lack of isolation wards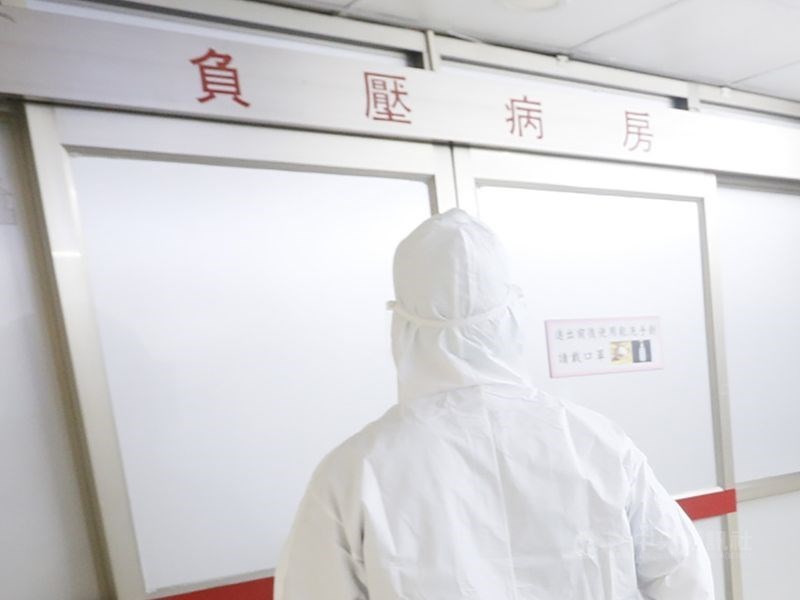 Taipei, May 16 (CNA) The Central Epidemic Command Center (CECC) on Sunday called on people with only mild COVID-19 symptoms in the greater Taipei region to stay at home instead of seeking medical attention at hospitals, due to limited numbers of isolation wards there following a hike in confirmed patient numbers in Taipei and New Taipei.
Vice Minister of Health and Welfare Shih Chung-liang (石崇良) made the call during a CECC press briefing after the country on Sunday confirmed 207 new cases of COVID-19, of which 206 were classified as domestic infections, the highest number ever recorded in Taiwan in a single day since the pandemic began.
The cases were centered in the greater Taipei area, with Taipei reporting 89 cases and New Taipei confirming 97, the CECC said.
According to Shih, Taiwan has a total of 2,400 negative-pressure isolation wards nationwide.
However, Taipei had only 51 wards left and 158 in New Taipei as of late Sunday.
Shih said those who wish COVID-19 tests can still visit rapid screening stations in Taipei's Wanhua District.
If they have no symptoms or relatively mild symptoms, they are advised to stay at home to conduct self-isolation and wait to be contacted by the health authorities, even if they test positive for COVID-19, according to Shih.
This will make make room for patients with severe symptoms that require to be placed in isolation wards, he said.
According to Centers for Disease Control physician Chen Wan-ching (陳婉青), most COVID-19 patients experience relatively mild symptoms and will recover with proper rest at home.
While staying at home, the patient should stay in a separate room from other family members, wear a mask and maintain social distancing with others.
If they develop a fever, they can take antipyretics to alleviate their symptoms.
Should they start to experience more severe symptoms such as shortness of breath, chest pain and loss of consciousness, they should immediately call 119 or the CECC hotline at 1922 to seek medical advice, Chen added.
Meanwhile, New Taipei Mayor Hou Yu-ih (侯友宜) said that around 3.67 percent, or 121 people, of those who took COVID-19 tests in 16 New Taipei hospitals from May 10 to 15 have tested positive for the coronavirus.
Due to the increasing numbers of confirmed cases in his city, Hou said the New Taipei City government is scheduled to open a rapid screening station at New Taipei City Hospital Banqiao Branch Monday, since Banqiao District currently has the highest number of confirmed cases in the city.
Taiwan has been grappling with a string of cluster infections in the past few days and Sunday marked the third consecutive day in which the record of the highest number of daily domestic cases was broken.
To date, Taiwan has recorded 1,682 cases of COVID-19, with 12 fatalities.
View All