CORONAVIRUS
/
Taiwan to expand COVID-19 vaccination to military, seniors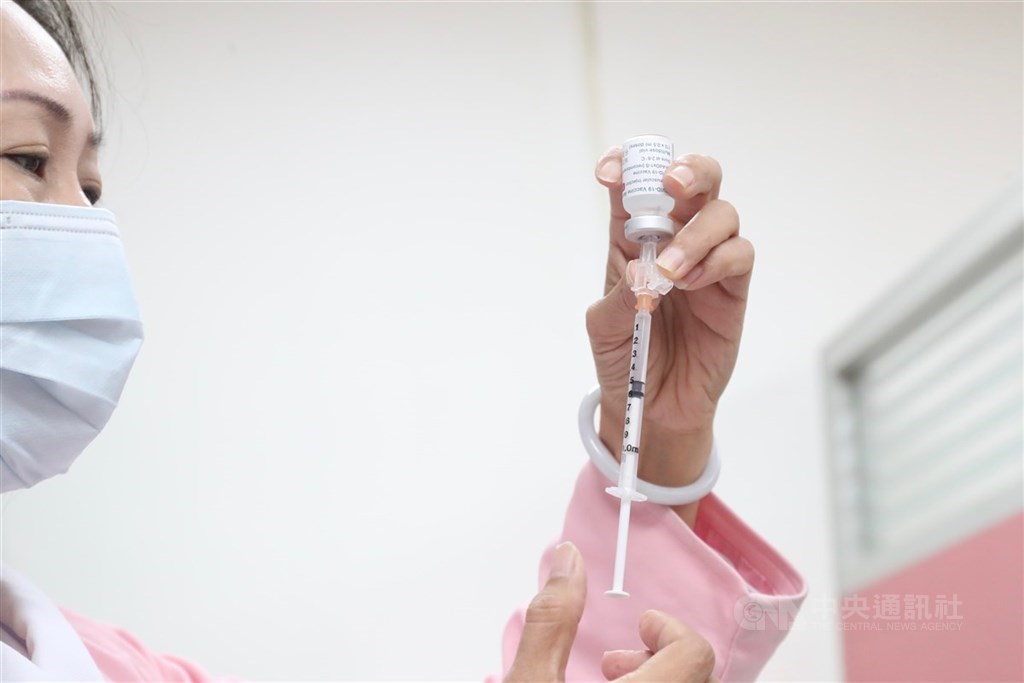 Taipei, May 6 (CNA) Taiwan's COVID-19 vaccination program will be expanded, with effect from May 10, to include all military personnel and Taiwanese residents aged 65 or above, the Central Epidemic Command Center (CECC) said Thursday.
Military personnel to be granted eligibility include all members of the armed forces as well as those who serve in civilian posts in the military and national security units.
An estimated 208,000 people are in this group, while there are around 3.485 million Taiwanese residents aged 65 and older, Minister of Health and Welfare Chen Shih-chung (陳時中), who heads the CECC, said during a press briefing.
These two groups are listed on the CECC's COVID-19 vaccination priority list as categories seven and eight.
Taiwan began its COVID-19 vaccine rollout on March 22, and to date, a total of 73,988 people have received their first dose.
Eligibility is currently open to individuals in the top six categories of the CECC priority list, as well as those who live with anyone in the top three categories.
The top three categories include medical personnel, epidemic prevention workers, and people with a higher risk of COVID-19 exposure due to their jobs.
Categories four to six include those traveling abroad on diplomatic or official business, athletes representing Taiwan in international competitions, police officers and military police, as well as residents and staff at long-term care facilities and workers in correctional facilities.
People not on the priority list can also get the vaccine if they intend to travel abroad for reasons other than tourism, though they have to pay up to NT$600 (US$21) per shot, compared to the NT$80-NT$200 per shot paid by those on the list.
To date, Taiwan has taken delivery of 117,000 vaccine doses purchased directly from AstraZeneca, which are due to expire on June 15, as well as 199,200 doses of the same brand supplied through COVAX, which will expire on May 31.
Taiwan has signed contracts to purchase 5.05 million doses of the Moderna vaccine, 10 million doses of AstraZeneca, and 4.76 million doses of unspecified brands through the COVAX program, which has so far allocated 1.02 million AstraZeneca shots to Taiwan.
View All