FEATURE
/
On train safety, 'reform' rhetoric easy; now comes the hard part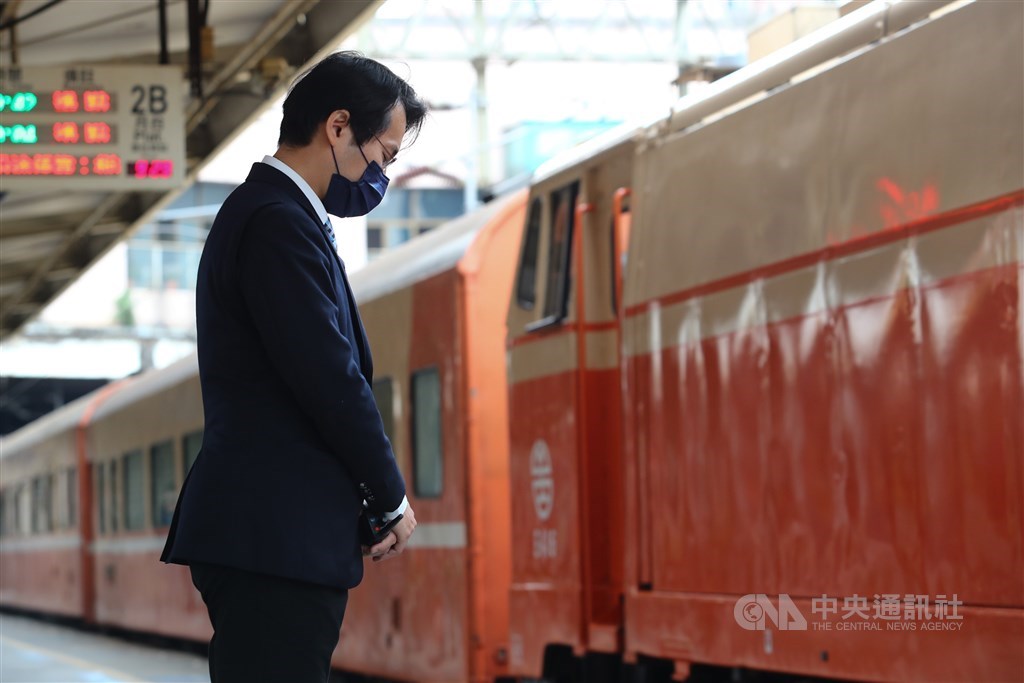 By Lee Hsin-Yin, CNA staff reporter
Taiwan's president, premier and new transportation minister have all advocated "reforming" the Taiwan Railways Administration (TRA) following its worst train accident in 73 years on April 2 that left 49 people dead and over 200 injured.
Such appeals are nothing new -- they were also uttered after a crash in October 2018 in which 18 people died but were not acted on.
The latest accident, however, has intensified calls for the TRA, still run as a government agency, to move toward "corporatization."
"There is no reason to run a 21st-century public unit with a 19th-century mindset," said Ian Wu (吳易翰), chairman of the Society of Railway and National Planning.
Founded in 1945, the TRA manages a round-the-island railway system that dates back to the Qing Dynasty, and its rigid recruiting practices and performance evaluations have been criticized as outdated for decades, Wu said.
Beyond simply calling for "corporatization" or "privatization," however, truly improving train safety will require tangible changes to deal with cultural, technological, organizational, and financial barriers, according to experts interviewed by CNA.
Changing the culture
The accident on April 2 was caused by the negligence of a sub-contractor at a TRA construction site above the track where the accident occurred.
Trying to remove a truck caught in bushes with an excavator, the sub-contractor Lee Yi-hsiang (李義祥) instead sent it hurtling down a slope onto the track at the entrance to a tunnel. Just over a minute later, the ill-fated train slammed into it, derailed and was badly damaged inside the tunnel.
Though the accident was the sub-contractor's fault, it also highlighted the TRA's passive organizational culture, according to Taiwan Transportation Safety Board member Li Kang (李綱), one of the accident's investigators.
"The accident showed the TRA's poor observance of standard operating procedures because there shouldn't have been any work going on while trains were running at the time," Li said.
According to Li, the project's contract required that no work be done during the Tomb Sweeping Festival holiday period, which started on April 2.
Compounding the problem, Lee was not a qualified vendor to begin with, and the project's supervision was contracted to a third party -- the result of inadequate manpower and negligence, Li said.
The TRA ignored "the project's safety implications. Why? Because the bureaucratic mindset in the agency means" nobody thinks its their responsibility, Li said.
That's why structural change is needed, Wu said. "There has to be a clear system of rewards and punishment at every level so that employees have the right motivation."
Technology a savior?
Soon after the crash, many wondered if technology could have prevented the crash by alerting the train driver of an object on the track.
Deputy Transportation Minister Chi Wen-jong (祁文中), who was also the TRA's former acting head, said the government was willing to invest NT$120 billion to improve the TRA's safety infrastructure, including getting new trains and introducing smart technology.
But Li, who also teaches AI-oriented transportation technology at National Taiwan University, was skeptical that "smart" applications, such as monitoring and signaling systems to curb intrusions, could offer much help under existing conditions.
"The TRA does not have the right people and the ability to use that data," Li said, and even if it did the poor maintenance of TRA tracks could lead to incorrect AI interpretations and generate false alarms.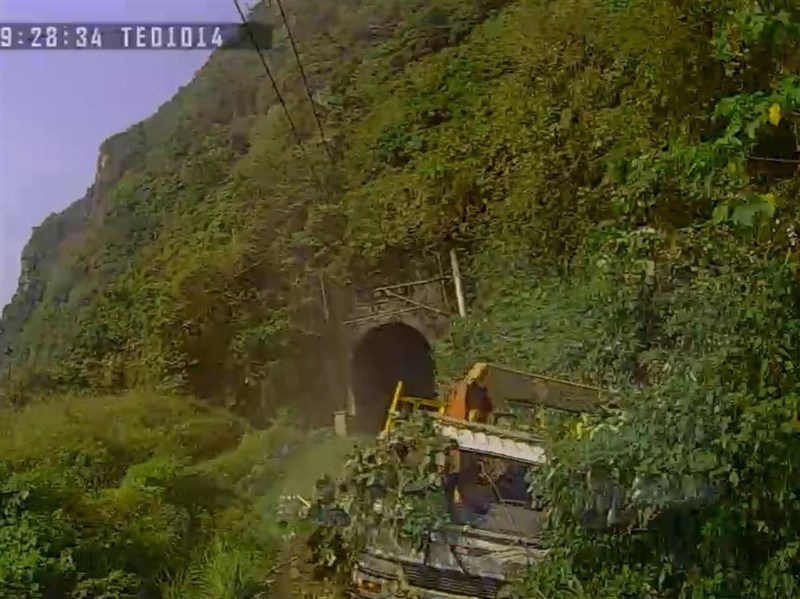 In fact, Lee said, no technology can make a rail system foolproof, but Sung Hung-kang (宋鴻康), who headed the TRA's Rolling Stock Department before retiring last year, felt some basic automation and a greater commitment to safety and quality could make a big difference.
"Unlike the TRA, the SNCF (French National Railway Company ) has no rail inspectors and has fully automated track maintenance, which increases efficiency and reduces risks," said Sung, who spent two years with the SNCF to learn from it.
The SNCF's maintenance of the stones (called track ballast) that keep tracks dry, prevent vegetation growth and hold tracks in place, for example, is largely automated, unlike in Taiwan.
The introduction of more automated ballast cleaning and track renewal equipment could create conditions where the electronic safety systems mentioned by Li would have a better chance of working.
Organizational, financial change
Recognizing problems in the current system, the Cabinet has directed the TRA to adjust its internal structure to improve safety management and fix its financial problems before "more models can be put on the table."
Over the longer term, the government said it favored "enterprization" instead of "corporatization" or "privatization," but did not provide any specifics of what that means.
Sung believed corporatization could help the TRA break free of its inertia and cumbersome regulations that hinder procurement and the hiring of qualified employees, and limit flexibility, all of which can affect safety.
"I support corporatization, and I think most TRA members also do as long as it is not fully privatized," Sung said, though the TRA's union has voiced its opposition to a restructuring, fearing a major cut in benefits.
But with the TRA burdened by a cumulative deficit of NT$400 billion (US$14 billion) built up over its many years of operation, Li felt putting the TRA on firmer financial footing was necessary for improved safety.
"Any transportation operator with financial problems will inevitably have safety issues," he argued.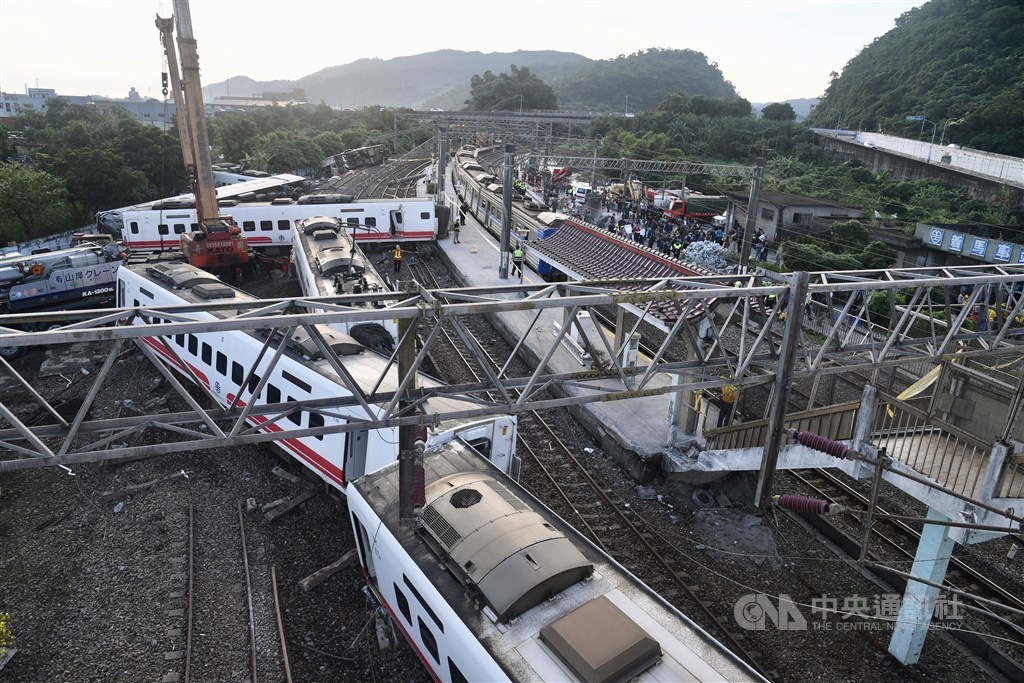 Lin Hsiang-sheng (林祥生), former president of Taiwan International Airport Co. and a member of a Cabinet task force convened after the TRA crash in 2018, agreed, especially in terms of the caliber of the workforce.
He said healthier finances supported by the government and a more flexible structure could help the TRA retain its talent and attract people from other public companies such as Taipei Rapid Transit Co. and Taiwan High Speed Rail Co.
Limited room for maneuver
There may be limits to how much can be done, however.
Transportation Minister Wang Kwo-tsai (王國材) on April 26 ruled out a fare increase, while Chi said in a recent public hearing that the government could not take on the TRA's debts.
What the ministry could do, Chi said, was continue to subsidize indispensable TRA services that are sustaining losses, and amend the Railway Act so that TRA properties could be used more flexibly to generate revenue.
Whatever the term that ends up being used, some form of organizational change will be necessary if the TRA wants to remove the basic factors -- inertia, mismanagement, and an inability to use basic technologies -- that continue to threaten the safety of its network.
Enditem/ls
View All