Taiwan's largest-ever haul of cannabis plants seized in Hsinchu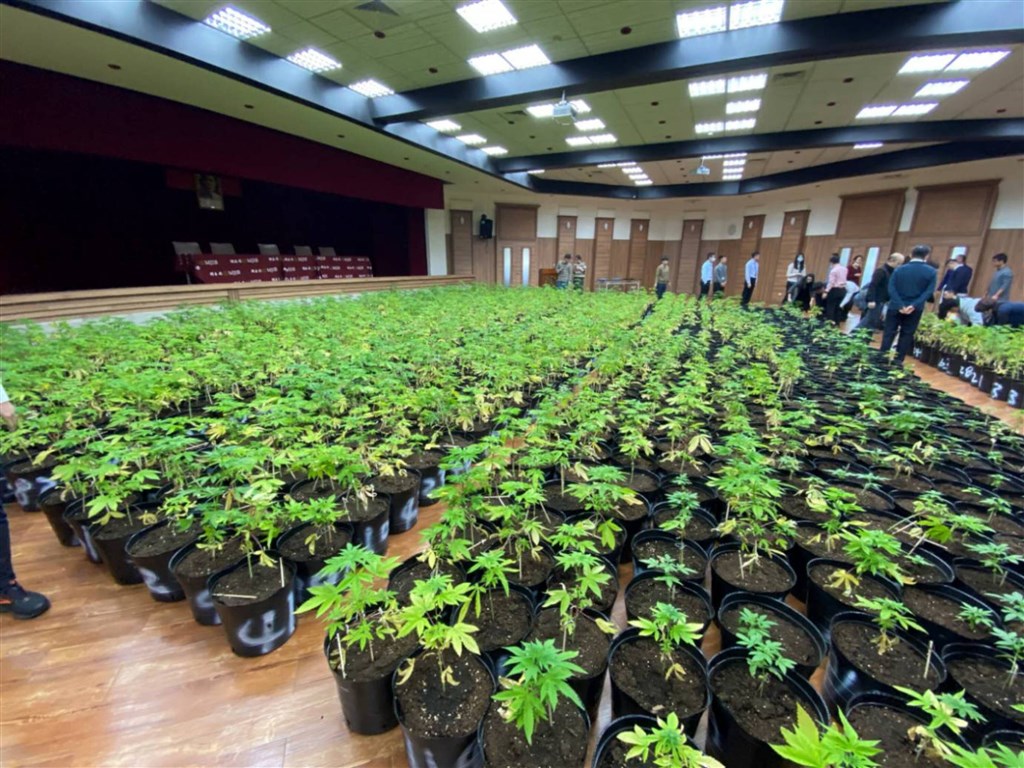 Taipei, April 21 (CNA) The Ministry of Justice Investigation Bureau (MJIB) announced at a press conference on Wednesday the largest haul of cannabis plants ever seized in Taiwan, along with the arrest of two key suspects.
Some 500 of the plants -- part of a total of 1,608 seized during a raid last month on a farm in a mountainous area of Hsinchu County's Guanxi Township -- were displayed at the news conference, which was presided over by Minister of Justice Tsai Ching-hsiang (蔡清祥).
Acting on a tip-off that a Taoyuan-based drug ring was growing the cannabis in neighboring Hsinchu, a task force composed of MJIB agents from Taipei and Taoyuan and New Taipei police, led by Taoyuan Prosecutor Yeh Yi-fa (葉益發), raided the farm and a production facility in Taoyuan.
The raid turned up the 1,608 cannabis plants with a market value of NT$500 million (US$17.86 million) that were being cultivated in a greenhouse, MJIB officers told the news conference.
Two major suspects identified by their surnames of Yu (虞) and Chiu (邱) were apprehended later following the raid, they added.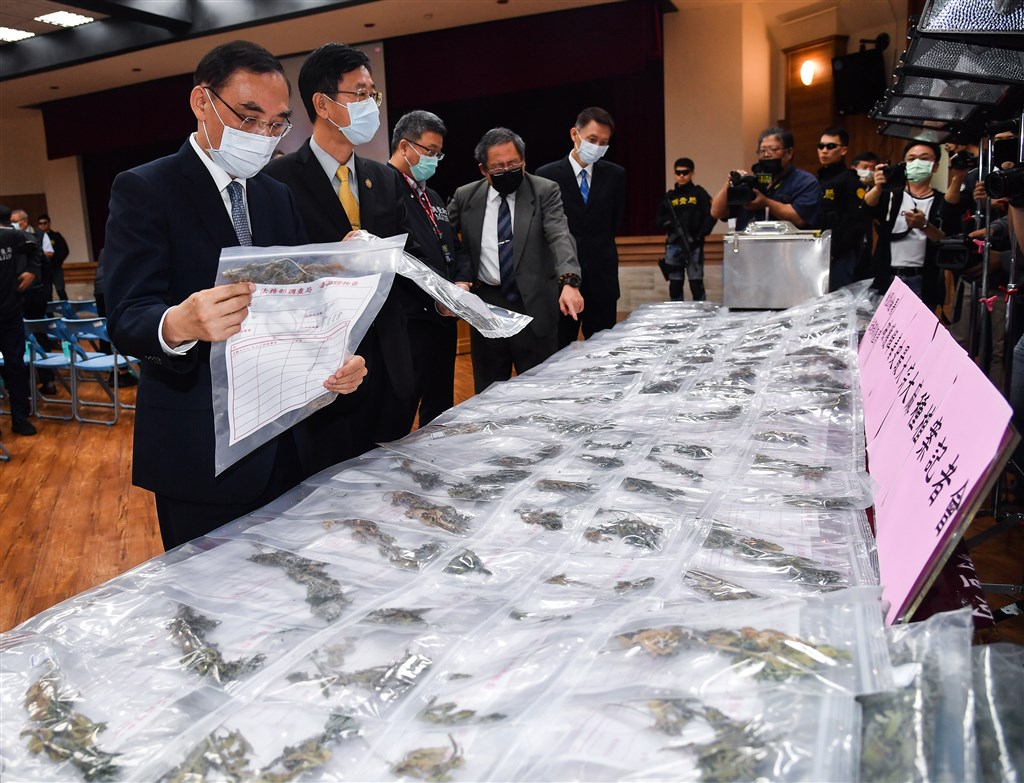 The MJIB officers said the drug ring grew the cannabis in Taiwan to cash in on strong demand for the class-2 drug, supplies of which from overseas have been largely cut due to border controls imposed by governments around the world because of the coronavirus pandemic.
The officers said they were told that members of the drug ring frequently drove a rented truck at night between the Taoyuan facility and the Hsinchu farm.
Using drones as part of the investigation into the case, the task force found that the top of a mountain had been totally leveled to build the greenhouse where the cannabis plants were grown.
After the raid, the task force learned that the ring first cultivated the young plants in its Taoyuan facility before moving them to the Hsinchu farm, noting that vegetables were grown in the surrounding area to camouflage the greenhouse.
Apart from the cannabis plants on the farm, the MJIB officers said a large variety of production equipment was also seized at the Taoyuan premises.
As more suspects might have played a role in the case, the Taoyuan Prosecutor's Office has issued a number of warrants for their arrest in the hope of wrapping up the case as quickly as possible.