36 reported with no vital signs, 44 injured in train derailment (update)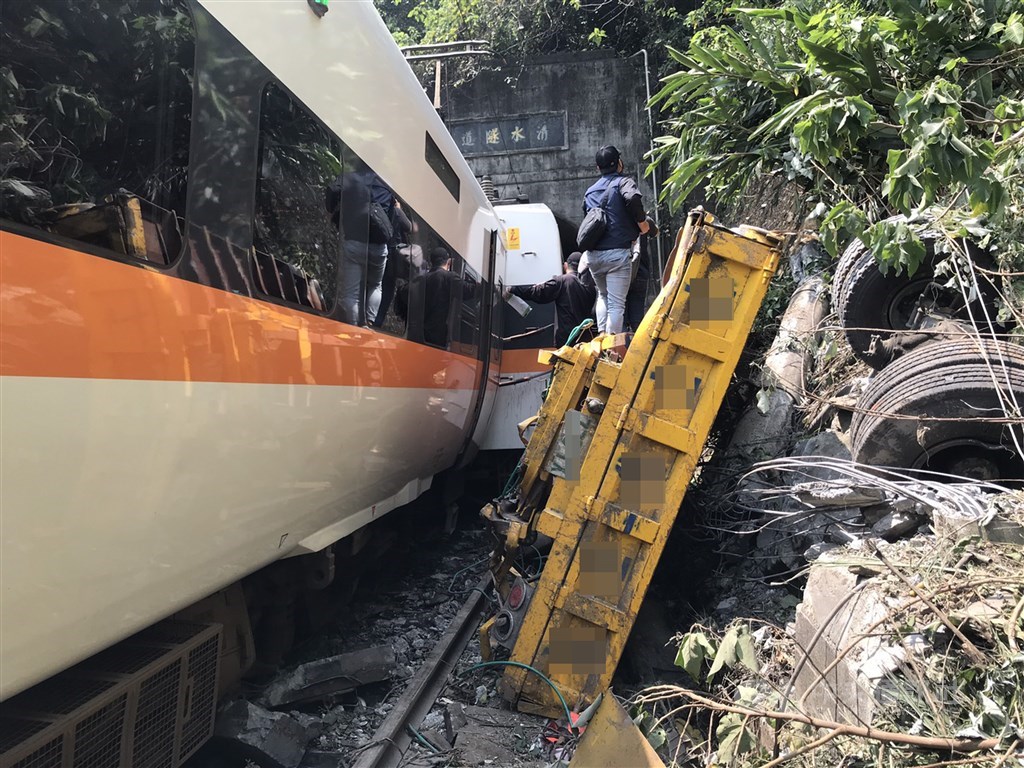 Update: Death toll rises to 50 in deadliest TRA accident in decades: MOTC
Taipei, April 2 (CNA) Thirty-six passengers were reported as displaying "no vital signs" Friday, with another 44 sustaining minor to severe injuries after a Taroko Express train carrying about 350 passengers derailed in a tunnel in eastern Taiwan, the Taiwan Railways Administration (TRA) said that day.
The 36 individuals who exhibited no signs of life upon arrival at hospital included the train driver, said Taiwan Railway Labor Union head Chen Shi-chieh (陳世杰).
The fatally stricken passengers were found in carriages No. 5, 6, 7 and 8 on the eight-carriage train, while the injured were sent to four hospitals, according to the TRA.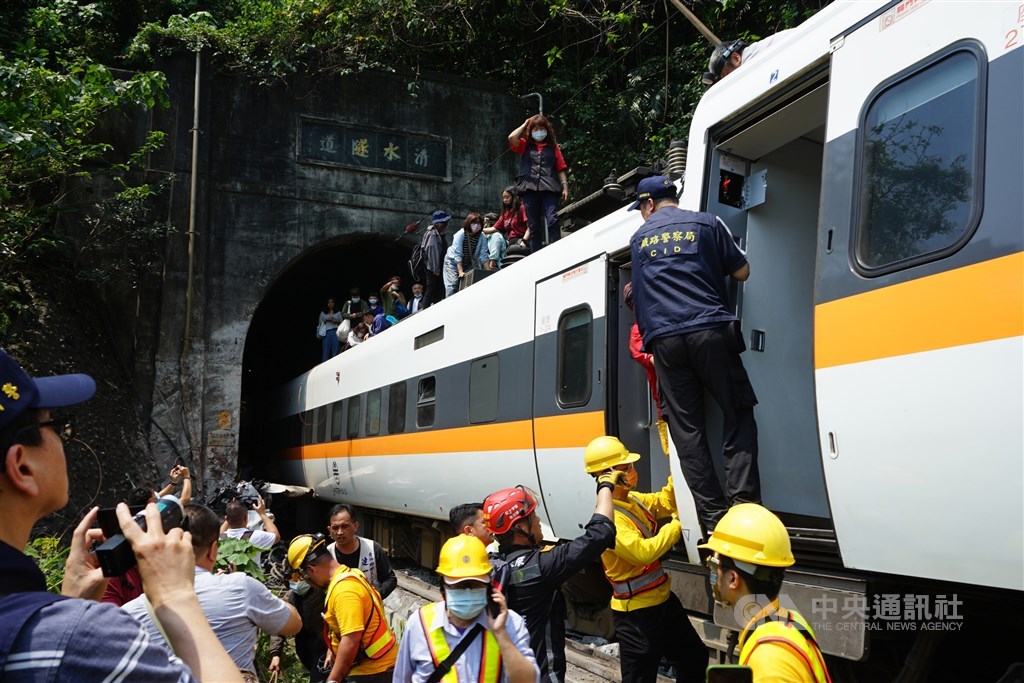 As many as 100 passengers had been evacuated from cars No. 1-4 as of 10:31 a.m., the TRA said. The rescue team first entered the tunnel from the side of car No. 8 to search for survivors.
The derailment happened at 9:28 a.m. as the No. 408 Taroko train departed from Shulin, New Taipei, heading for Taitung, when the train's second and third cars derailed, leaving cars No. 3-8 stuck inside the tunnel, the TRA said.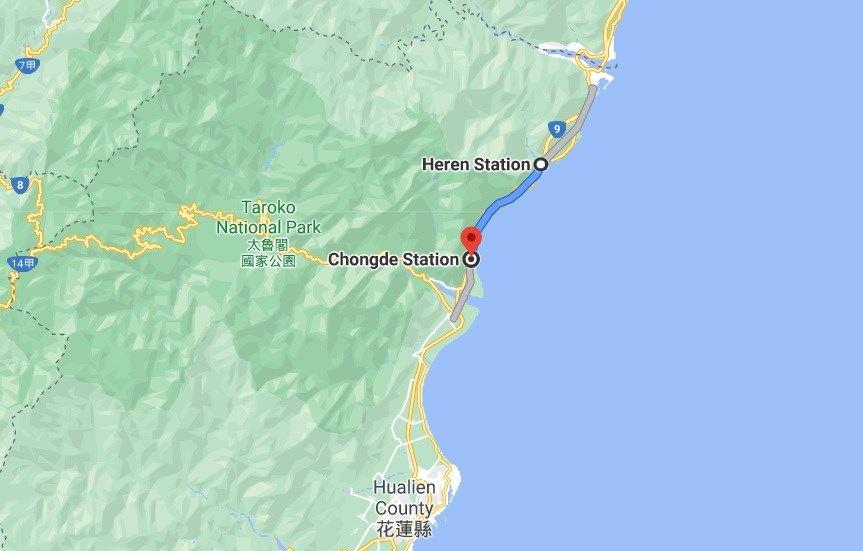 The incident occurred on the southbound section of the Qingshui Tunnel in Xiulin Township, Hualien County, the TRA said.
An initial investigation found that a maintenance truck that fell from a position above the railway directly into the train might be to blame for the tragedy, it said.
According to the TRA, the vehicle should not have been parked on the slope because there was no construction work going on at the time.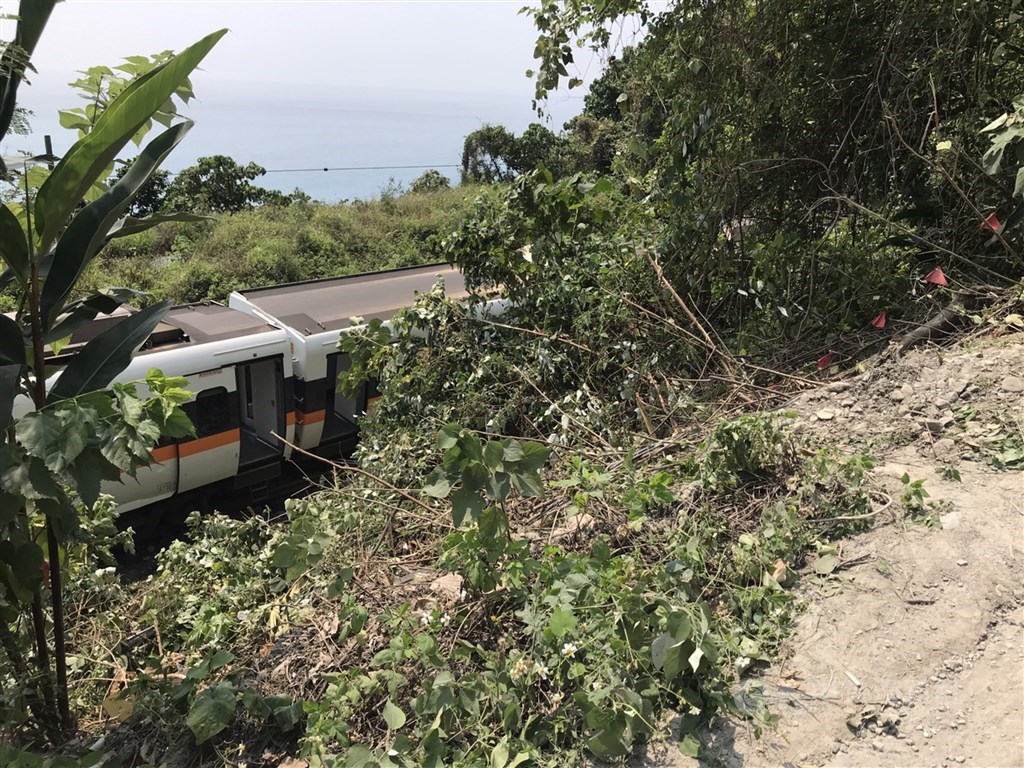 The driver of the vehicle has been taken to a local police station for further questioning.