Award-winning mermaid lantern to light up Penghu's Jibei island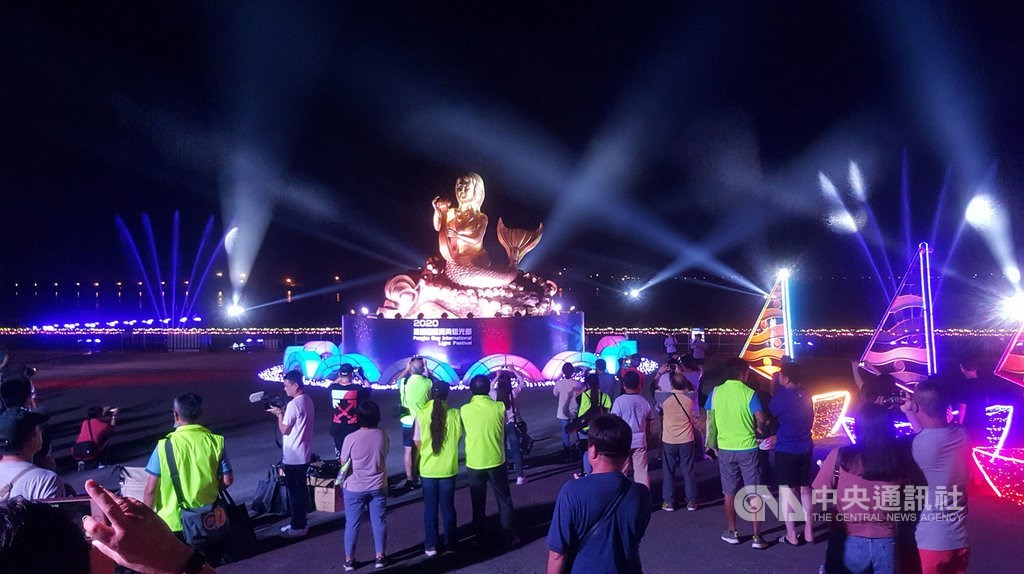 Taipei, Feb. 26 (CNA) An award-winning giant mermaid-shaped lantern featured during last year's international light festival in Penghu will be reintroduced on Jibei Island at the 2021 Penghu International Fireworks Festival on June 5.
The county's Tourism Department said Friday that the 8-meter tall mermaid lantern will be the main highlight in the upcoming festival and is being brought in to create a romantic image of Jibei Island's pristine beaches through artistic light displays.
The lantern was first showcased during the Sept. 19-Nov. 7 Penghu Bay International Light Festival last year and later went on to win the MUSE Creative Awards, a design award created by the New York-based International Awards Associates in 2015.
The 2021 Penghu International Fireworks Festival will be held in Penghu's Magong City from April 22 to June 28.
The event in Jibei, which is part of Baisha Township, will be held on June 5.