FDA seizes oyster shipments contaminated with norovirus, hepatitis A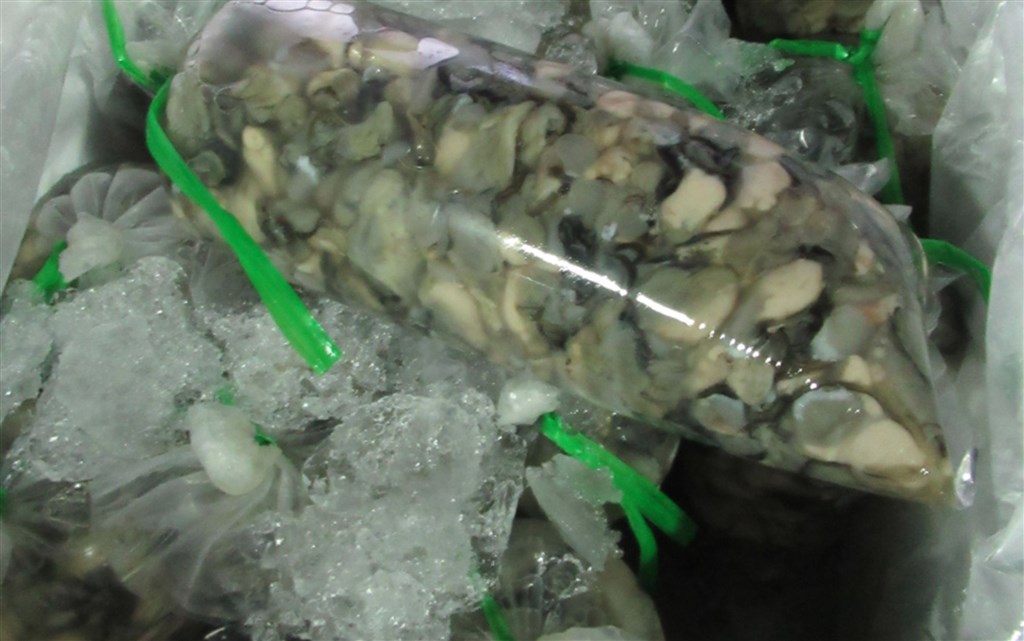 Taipei, Feb. 2 (CNA) More than 500 kilograms of raw oysters from Vietnam were recently seized by the Food and Drug Administration (FDA) after the products were found to be contaminated with dangerous foodborne viruses, the administration reported Tuesday.
In its weekly report of imported items confiscated for food safety violations, the FDA said it had seized a shipment of 270 kg of raw oysters contaminated with hepatitis A.
Two other shipments of raw oysters totaling 255 kg, meanwhile, were found to be tainted by norovirus, the agency said, adding that all the products had been confiscated and destroyed.
The FDA said Customs officials have found norovirus in 10 raw oyster shipments from Vietnam in the last six months and that it is seeking an explanation from the country's government.
Meanwhile, the agency said, it will begin sampling 100 percent of such products from the beginning of next week.
The FDA report, which contained a total of 17 products, also recorded the seizure of imported oranges, apples and cantaloupes from Japan for having excessive pesticide residues.
Taj Mahal brand tea from India and Dogadan jasmine tea from Turkey were also seized for having unacceptably high pesticide levels, according to the agency.
According to Taiwan's Centers for Disease Control, hepatitis A can be transmitted through ingestion of contaminated food or water or through direct contact with an infected person.
Norovirus is characterized by severe diarrhea and vomiting lasting for 1-3 days.