5cm leech blamed for Pingtung man's frequent nosebleeds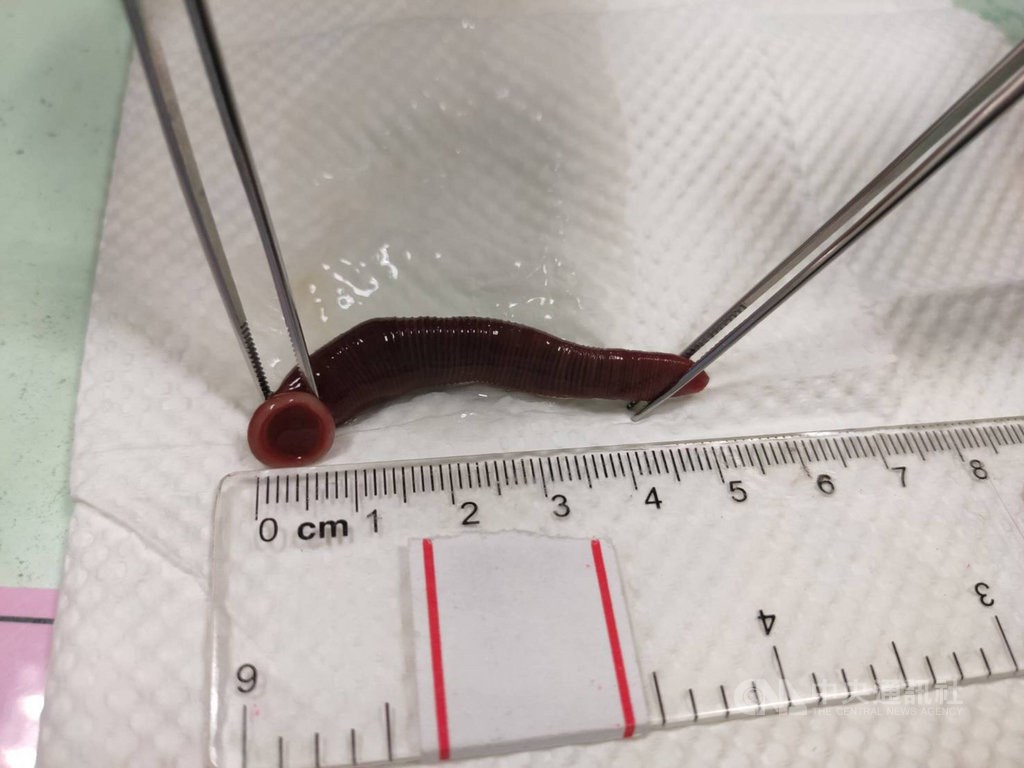 Taichung, Jan. 13 (CNA) A Pingtung County man has had a 5-centimeter leech removed from his nose after seeking treatment for repeated nosebleeds, according to Taichung's Everan Hospital.
The 61-year-old man, surnamed Tseng (曾), works outdoors and is believed to have ingested the creature's larvae in mountain spring water.
After a clinic in Pingtung was unable to find the cause of his nosebleeds, which persisted for several months, he sought treatment from ear, nose and throat (ENT) specialists in Taichung, where his daughter lives.
Lin Heng-fu (林恆甫), an ENT doctor at Everan Hospital, said Wednesday that he discovered the leech while conducting a nasal endoscopy on Tseng, and removed it using a pair of long nasal forceps.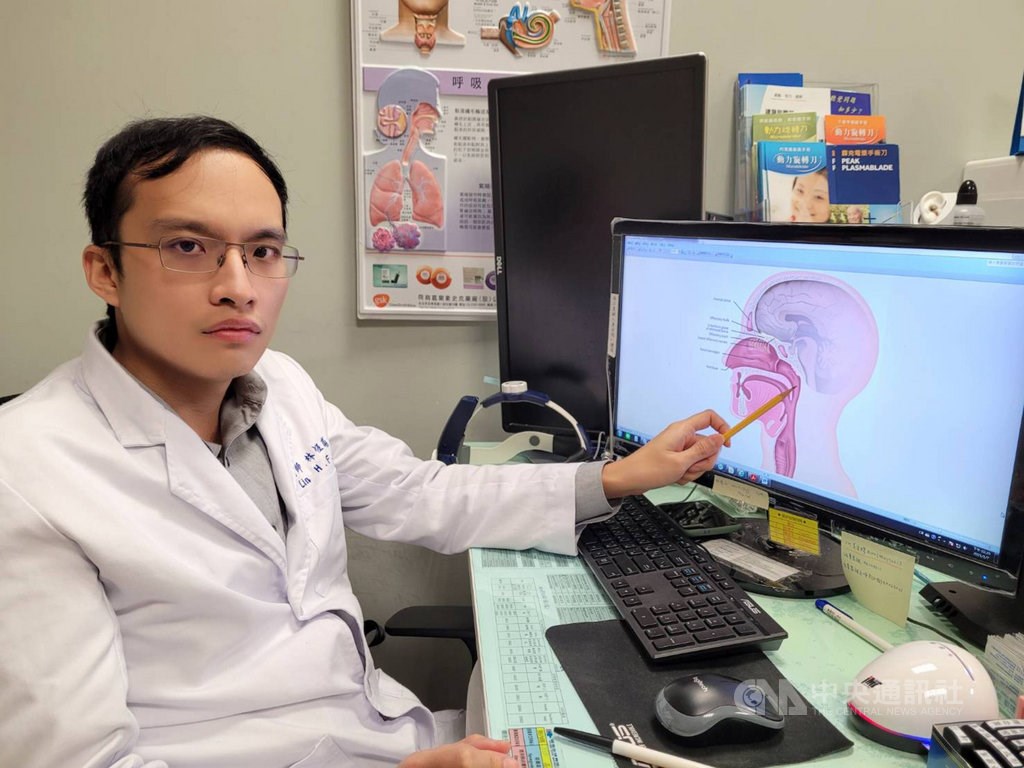 According to Lin, leeches can attach themselves not only to the skin but also to bodily cavities lined with mucous membranes, including the nose, mouth, eyes, trachea and genitals, and survive by feeding on blood.
Depending on the leech's location, this can cause breathing difficulties, nosebleeds, discomfort, allergies and even anemia, he said.
Lin warned the public not to drink water from natural sources such as streams or mountain springs, given the risk of leeches and other parasites, and recommended seeking immediate medical attention for any unexplained nasal symptoms.