Foreigners in Taiwan will have ID cards matching format of locals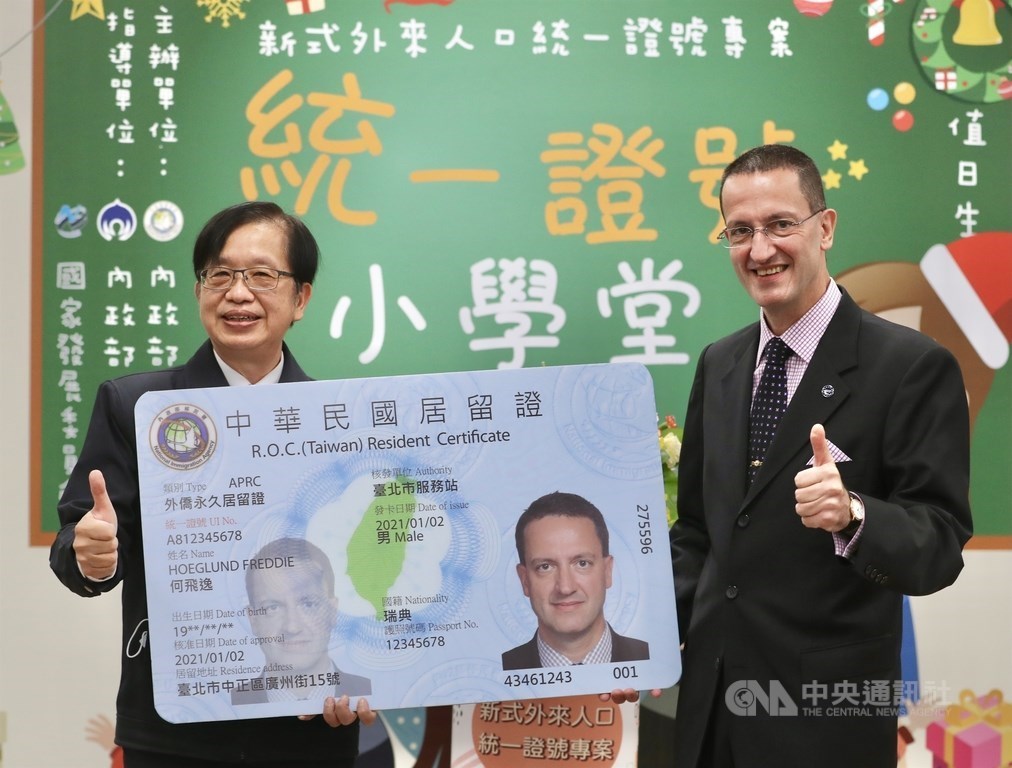 Taipei, Jan. 2 (CNA) The National Immigration Agency (NIA) on Saturday began issuing new Alien Resident Certificates (ARC) and Alien Permanent Resident Certificates (APRC) to foreign residents who have gained residency status in Taiwan with number formats matching those of Taiwanese nationals' identification cards.
With the redesign, the original two letter and eight digit format of the ARC and APRC will be changed to one letter and nine digits, as is used on the Taiwan ID card, the National Development Council (NDC), which planned the policy, announced in a press release.
The new format is intended to improve foreign residents' ability to conduct daily transactions, such as shopping online, booking train tickets and completing online registration forms.
Foreign residents with the ID cards using the old format often faced difficulties carrying out such tasks because of complications caused by the numbering differences, the NDC said. Some booking systems simply did not accept the ARC or APRC formatting, which meant foreigners would have to make their bookings on the phone with customer service assistance or in person.
The change addresses concerns that have long been raised by foreign residents of Taiwan and the organizations representing them, such as AmCham Taipei and the European Chamber of Commerce Taiwan (ECCT), the council said.
Foreigners residing in Taiwan have often been left confused and frustrated at why the various systems would not accept their ID card numbers.
The NIA says foreign residents with ARCs or APRCs in the old format will not be required to replace them with cards using the new format immediately.
The NIA will make the changes automatically the next time such residents apply for an extension or replacement of their cards.
The NDC is the policy-planning agency of the Executive Yuan, which is the equivalent of the Cabinet in Taiwan's system of government.