Kaohsiung nixes proposal to adopt Hanyu Pinyin street signs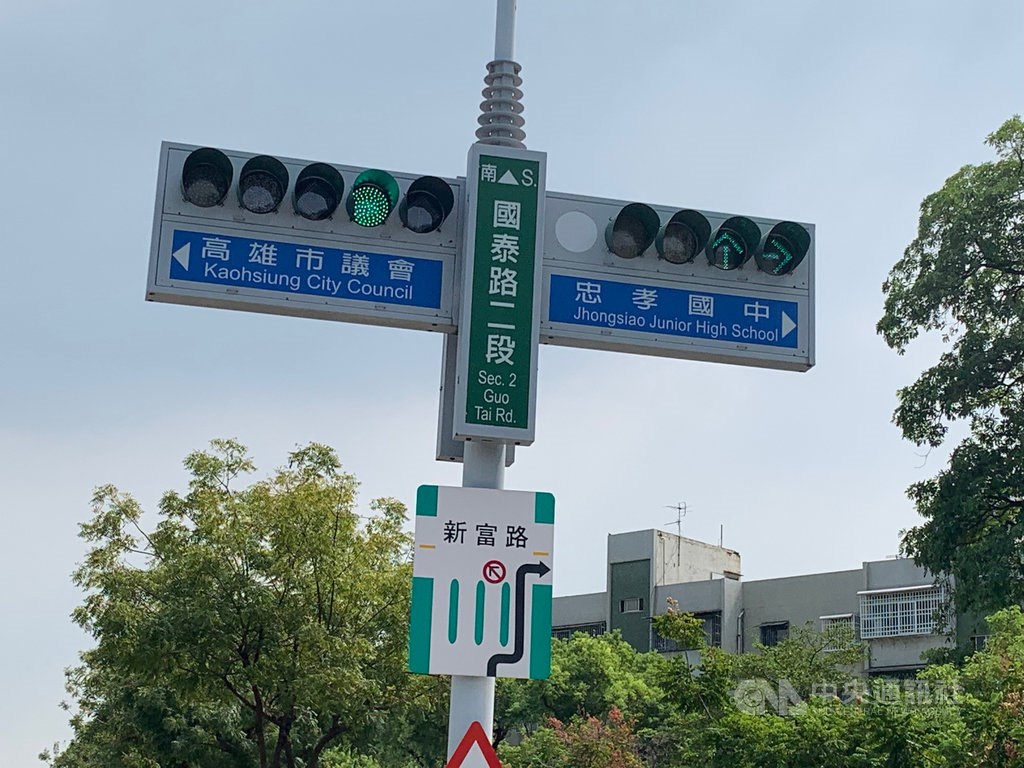 Kaohsiung, Oct. 14 (CNA) Kaohsiung City Government said Wednesday that it will continue using the Tongyong Pinyin Mandarin romanization system on its street signs, passing on plans by the city's previous mayor to transition to the more widely-used Hanyu Pinyin system.
In a press release, Kaohsiung's Research, Development and Evaluation Commission said the city adopted Tongyong Pinyin in 2004 amid a push toward national spelling standardizaion by the central government, and later established an advisory committee to promote an English-friendly living environment in Kaohsiung.
In May 2019, former Kaohsiung Mayor Han Kuo-yu (韓國瑜) proposed adopting the Hanyu Pinyin system for the city's street signs at an estimated cost of NT$73 million (US$2.54 million), though the plan was ultimately delayed because of the COVID-19 pandemic. Han left office after losing a recall vote on June 6.
After examining Han's proposal, the committee's foreign national members concluded that "uniformity and consistency" are the most vital elements in making transliterations recognizable to non-Chinese readers, leading the city to decide that it was therefore unnecessary to switch to the Hanyu Pinyin system, commission chair Tsai Wan-fen (蔡宛芬) told CNA on Wednesday.
In the press release, the commission said the city had undertaken a large-scale effort to correct transliteration errors and inconsistencies on its street and landmark signs before hosting the World Games in 2009.
After the merger of Kaohsiung City and Kaohsiung County in 2011, the city government launched a second correction campaign, replacing a total of 596 signs, it said.
The commission also cited high costs and labor requirements as reasons for declining Han's proposal.
Taiwan's Ministry of Education adopted Tongyong Pinyin as the country's official romanization system in 2002, before switching to Hanyu Pinyin in 2008, though a number of Democratic Progressive Party controlled municipalities including Kaohsiung and Tainan have continued to use the former.
Hanyu Pinyin is the most widely-used romanization system for students of Mandarin overseas, but carries political connotations for some in Taiwan due to its development and use in China.