CORONAVIRUS
/
Three new imported COVID-19 cases recorded in Taiwan: CECC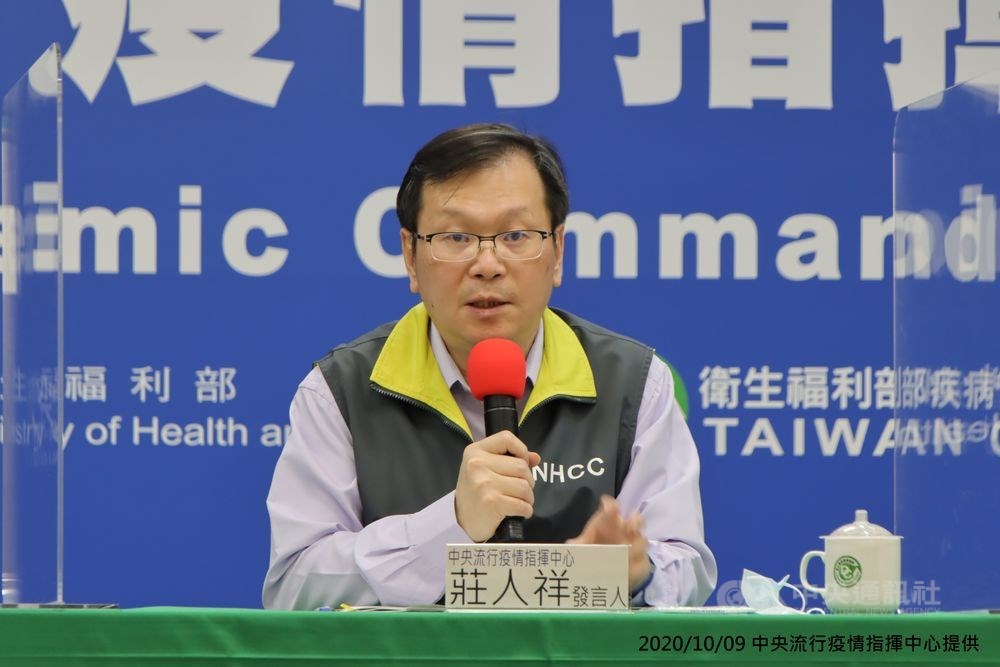 Taipei, Oct. 9 (CNA) Taiwan reported three new imported cases of COVID-19 on Friday, two of them from the Philippines and one from Ukraine, raising the total number of infections to 527 since the outbreak began, the Central Epidemic Command Center (CECC) said.
One of the new patients is a Filipino man in his 20s who traveled from the Philippines to Taiwan on Sept. 24 and was tested Wednesday, just before the end of his 14-day quarantine, as is mandatory for all arrivals from that country, CECC spokesman Chuang Jen-hsiang (莊人祥) said at a press briefing in Taipei.
The test result came back positive Friday, and the man is currently in hospital quarantine, Chuang said.
Another Philippine national, a woman in her 30s, also entered Taiwan on Sept. 24 and tested positive near the end of her quarantine period, Chuang said.
The test on Wednesday, however, showed a weak positive, and it was repeated Thursday, when it was confirmed that she was infected with COVID-19, Chuang said, adding that the patient is now in hospital.
"The circumstances of those two cases are similar, in that the patients both arrived on Sept. 24, though not on the same flight, and they both showed no symptoms of COVID-19 on arrival," Chuang said.
He said there was no need for contact tracing in those two cases, as the two passengers wore masks during the flight to Taiwan and went directly into quarantine on arrival.
In the third new case, a Ukrainian man in his 30s who arrived from his home country on Sept. 22 was tested on Oct. 7, because of work requirements, after his two-week quarantine and the results came back positive Friday, Chuang said.
The man is also in hospital, and seven of his colleagues have been asked to self-isolate, while two drivers who transported him have been asked to observe self-health management, Chuang said.
To date, Taiwan has recorded 527 cases of COVID-19, with 435 classified as imported. Of the total, 488 have recovered, seven have died and 32 are being treated in hospital, according to CECC data.
View All