Shrimp, crayfish farms in Taiwan infected with deadly virus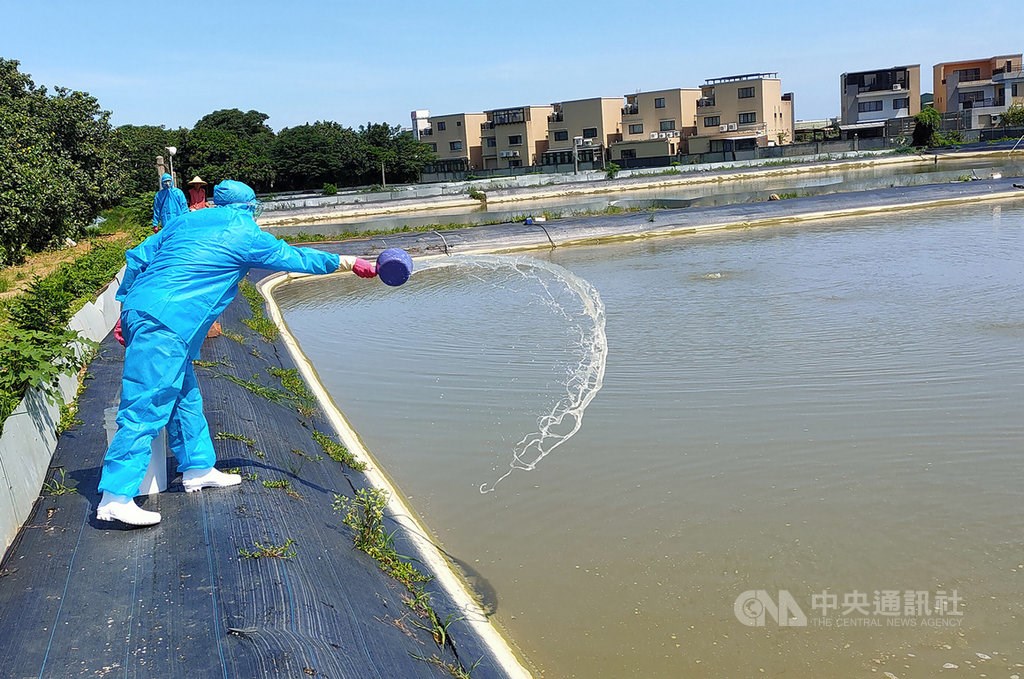 Taipei, June 18 (CNA) Two shrimp farms and over 10 crayfish farms in Taiwan have been found to be infected with a highly infectious virus that is deadly to some forms of crustaceans, according to local government agencies and the Council of Agriculture (COA).
The virus is called Decapod iridescent virus 1, or DIV1, and while it is deadly to certain species of shrimp, it is not known to infect humans, according to the COA.
DIV1 was first detected in China in 2014, but not much is known about its origins or how it spreads.
According to COA Deputy Minister Huang Chin-cheng (黃金城), the virus causes high mortality in Pacific white shrimp (Litopenaeus vannamei), giant tiger prawn (Penaeus monodon) and giant river prawn (Macrobrachium rosenbergii).
Although crayfish can also be infected, they do not show symptoms of the disease, which include softer shells, the appearance of a white triangular area on a shrimp's head, and sinking to the bottom when nearing death.
Huang said that in response to an outbreak of DIV1 in China in April, the COA has begun inspecting all shrimp and crayfish farms in Taiwan.
So far, of the some 30 crayfish farms in the country, 11 have been infected, Huang told CNA on Wednesday.
One of the infected farms is located in Hsinchu County, while two are located in the south, with one in Yunlin County and one in Kaohsiung, local government agencies have reported.
The infected farms have been disinfected, and the 1,521 kilograms of crayfish bred there destroyed, according to the agencies.
The COA said that it will instruct farmers on how to best prevent an outbreak from occurring again.
Two farms in eastern Yilan County that breed Pacific white shrimp have also been infected, the county's Animal and Plant Disease Control Center said that day.
The infected areas total 1.5 hectares, which the city government has disinfected, the center said, adding that the shrimps in the farms had not yet been sold because they were not fully grown.
The center has instructed other aquaculture farms in the region to follow good hygiene practices, including cleaning and disinfecting equipment and personnel.