Taiwan sets up hydroponics demo area in Marshall Islands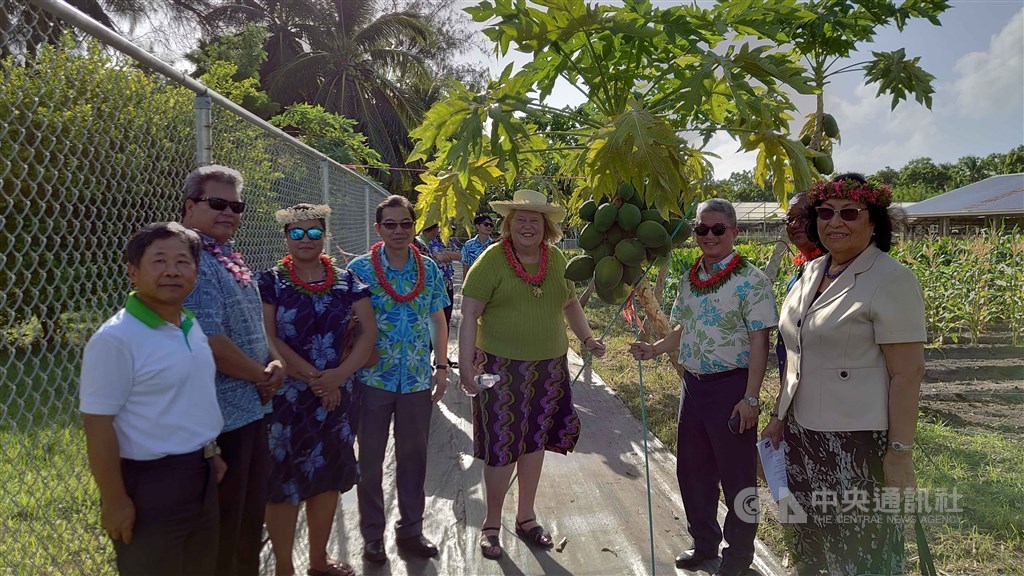 Taipei, Feb. 26 (CNA) A hydroponics demonstration area has been established by Taiwan's International Cooperation and Development Fund (ICDF) in the Marshall Islands to help the people there to achieve better self-sufficiency in food.
Many Pacific island states are facing agricultural hurdles due to the impact of climate change and nutritional deficiencies in soil, posing a threat to food security and dietary balance, the ICDF said Tuesday.
Through the demo farm, Taiwan's smart agriculture technologies have been introduced to the country with the aim of increasing and diversifying local vegetable and fruit production, according to the ICDF, a development aid agency founded by the Ministry of Foreign Affairs (MOFA).
The project is also aimed at helping local farmers earn more through increased production and ensuring that its people have a balanced diet, so that rates of health conditions such as malnutrition, obesity, cardiovascular disease and diabetes can be lowered, the ICDF said.
The inauguration of the demo farm was held Jan. 18, with Deputy Minister of Foreign Affairs Hsu Szu-chien (徐斯儉) and Sandy Alfred, Marshall Islands' minister of natural resources and commerce, in attendance, the ICDF said.
The project involves transferring knowledge on hydroponics techniques, crop management and nutrition education, the ICDF said.
Hydroponics farming, a method of growing plants using nutrient solutions in a water solvent instead of soil, is a "suitable method of food production for countries that lack fertile soil, such as the Marshall Islands," said Lin Yen-jen (林彥仁), head of the ICDF technical mission to the Marshall Islands.
The Marshall Islands is one of Taiwan's four diplomatic allies in the Pacific region, along with Palau, Nauru and Tuvalu.
The project is scheduled to be implemented for five years, with an initial goal of increasing vegetable and fruit production by around 100 kilograms per month. Additional facilities will later be set up to increase production if the initial phase shows favorable results, according to the ICDF.