Former CNA president, journalist Joe Hung passes away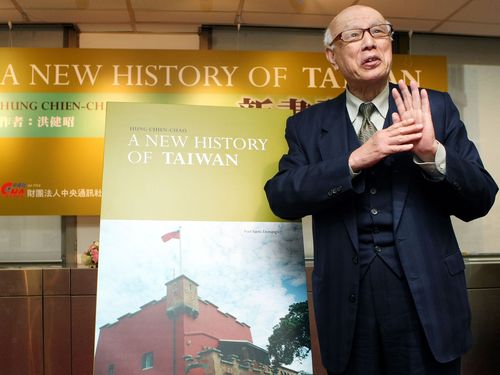 Taipei, Feb. 26 (CNA) Joe Hung (洪健昭), a long-time journalist and former diplomat who spent some of his career at CNA, died on Feb. 20 of heart and lung disease at a hospital at the age of 86, his family said Monday.
A funeral will be held at the Taipei Municipal Second Funeral Parlor on March 6, his family said.
Hung had served as a CNA correspondent in Jordan (1974-1977), Washington (1977-1980), Houston (1980-1983), Tokyo (1983-1987), and London (1987-89) before serving as the agency's president (1990-1992) and chairman (1992-1993 and again from 2009 to 2011).
He also worked for United Press International (UPI) in the late 1960s and early 1970s and the China Post, an English daily in Taiwan.
Joe Hung (CNA file photo)
Hung spent time in the diplomatic corps as well, serving as Taiwan's representative in Italy from 1993 to 2000.
Stephen S. F. Chen (陳錫蕃), a retired diplomat and close friend of Hung, remembered him as a man of erudition and straightforwardness who loved to make friends.
Chen and Hung worked together for a time at the National Policy Foundation, a Kuomintang (KMT) think tank, where Chen said "we respected each other and had a good time as colleagues."
Having grown up in Taiwan before World War II, Hung was fluent in Japanese and English and often said he wrote in those languages better than in Mandarin.
A stickler for language and passionate about journalism, Hung also taught at local universities and was dedicated to raising the standards of young journalists.
He was unafraid to voice his opinion or criticize those in power, both in his writing but especially in casual conversations with friends and colleagues.
Beyond his journalism and teaching jobs that also included training translators, Hung wrote "A New History of Taiwan" published in 2011.