Taiwan's winter drought second worst in 70 years: agency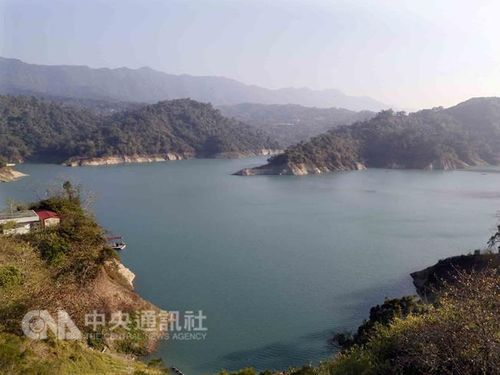 Taipei, April 3 (CNA) The drought that Taiwan experienced from December to February was the second worst the island has faced in the past 70 years, and the consequences are still being felt today, the Water Resources Agency (WRA) said Monday.
In view of Taiwan's depleted water reserves, the WRA said its current goal is to not impose second-phase water rationing in any part of Taiwan before the end of April and to avoid third-phase water rationing before the end of May.
A persistent dry spell between December 2016 and Feb. 22 resulted in the second lowest amount of winter precipitation in Taiwan since 1947 and started to dry up reservoirs, according to the agency.
Between January and March, key reservoirs in northern and central Taiwan were only at 60 percent of their average reserves at that time of year and reservoirs in southern Taiwan were down to only 30 percent of their usual water levels.
As of 6 p.m. Monday, water reserves in Shimen Reservoir in Taoyuan had fallen to 47.5 percent of capacity, while reserves at Nanhwa Reservoir in Tainan were down to below 35 percent of capacity.
Water reserves at Renyitan and Lantan reservoirs in Chiayi had dropped to 27.99 percent and 42.19 percent of capacity, respectively, as of 7 a.m. Monday, according to WRA data.
The water height of the Kaoping River, a major river in southern Taiwan and a key source of water for Kaohsiung City and Pingtung County, has been about 15.7 centimeters, lower than the 23.4 cm recorded during the same period the past few years.
First-stage water rationing has already been carried out in the cities of Taoyuan and Hsinchu, and Banqiao and Xinzhuang districts in New Taipei in the north and Kaohsiung in the south because of limited rainfall.
Tight water supply alerts have also been issued for Miaoli, Taichung, Chiayi and Tainan, and first-phase water rationing will go ahead in Chiayi and Tainan as planned on April 5, the WRA said.
Under first-phase water rationing, water pressure to water users in the designated areas is lowered between 11 p.m. and 6 a.m. and saves an estimated 3 to 5 percent of water consumption per night.