Reactor at New Taipei nuclear power plant shuts down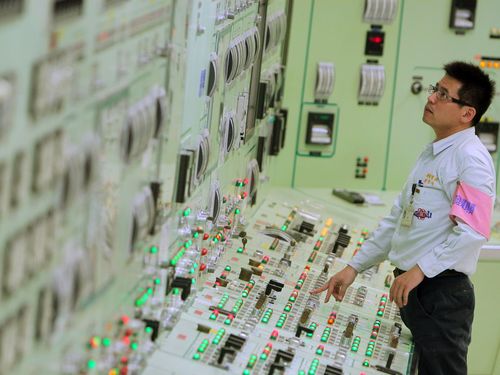 Taipei, May 30 (CNA) One of the reactors at Taiwan Power Company's (Taipower) second nuclear power plant in New Taipei has shut down and the cause is being investigated, the company said Monday.
It said maintenance of the reactor had been completed recently and the reactor was restarted May 16, but half an hour later, it automatically shut down for reasons that are not yet clear.
Taipower said it is investigating the cause of the shutdown and will submit a report to the Atomic Energy Council, which supervises the safety of nuclear power plants.
This means the reactor is likely to be offline for at least a month, the power company said, estimating a restart date sometime in July.
The shutdown of the reactor raises concerns about a power supply crisis in Taiwan, given the current high temperatures and the fact that several other nuclear power reactors currently are offline for maintenance.
According to Taipower's website, the maximum power consumption for Monday was estimated at 33,100 megawatts (MW), while the maximum supply capacity was 34,040 MW.
The company said its operating reserve was likely to fall to 2.84 percent, a record low this year.
The second reactor at the second nuclear power plant was closed April 12 to May 16 for maintenance, during which there were four incidents that resulted in injuries to four maintenance personnel.
An environmental group has been calling for early decommission of the plant, which is located in Wanli, New Taipei.
Lin Jui-chu (林瑞珠) , founder of the group that is investigating radiation levels in Taiwan, said management of the power plant was lax and it should be decommissioned ahead of schedule.
The first and the second reactors at the power plant are scheduled to be decommissioned in December 2021 and March 2023, respectively.