Taiwan colleges in crisis as student population shrinks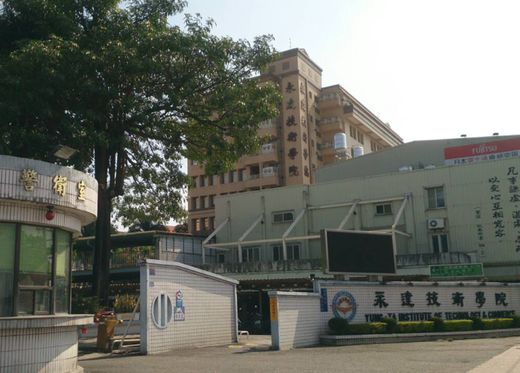 Taipei, Feb. 11 (CNA) On a late night in February 2014, officials from Pingtung County's Kao Fong College of Digital Contents quietly announced their school would close permanently via a message on the school's website. It became the first-ever college to close due to Taiwan's shrinking student population.
Six months later, another Pingtung school, the Yung Ta Institute of Technology and Commerce, also announced its closure, making it the second victim of a fast-shrinking young population in Taiwan, which is notorious for its low birth rate.
A former Yung Ta instructor, who wished to remain anonymous, said his research grants were cut by 25 percent in the last few years before the school's closure. He was also forced to teach up to 22 hours of classes per week in the final semester as many teachers had left by then.
"Students used to ask me about the cut in grants, and I would always tell them to just focus on their studies. I didn't want the students to be affected by school affairs," he said.
But the students were still affected. Even though they were able to continue with their studies in other universities, the teacher said at least one of his students was forced to drop out from school because he could not afford to travel to another county for school and back to Pingtung for his part-time job.
The closure of the two schools is just the tip of the iceberg. The Ministry of Education predicts that Taiwan's 18-year-old population will shrink from over 320,000 people in 2015 to 180,000 within 10 years.
Tuition income received by higher education institutions will drop by NT$30 billion (US$908.48 million) over that period, meaning that between 20 and 40 universities and colleges in the country may go out of business, studies show.
There are currently over 150 universities and colleges in Taiwan, a country with a population of over 23 million.
Taiwan's birth rate has dropped significantly since the 1980s. Before 1983, the number of newborns averaged above 400,000 each year. After this, fertility rates began to drop. By 1998, newborn numbers had fallen to around 278,000, largely because it was the Year of the Tiger, considered a bad year to bear children in traditional Chinese culture.
Over the past 10 years, only around 200,000 babies have been born in the nation each year.
2016 is the year when the "tiger babies" born in 1998 will reach the age of 18. The number of college freshmen in 2016 is predicted to drop by over 20,000 people from the previous year.
"2016 is when the 'tsunami' (of low birth rates) will hit Taiwan's higher education," said Ko Tzu-hsiang (葛自祥), president of the Association of Private Universities and Colleges of Technology, Taiwan, R.O.C.
No school is fully prepared for 2016, and most are still hanging on and do not want to give up until the last moment, said Lee Tien-rein (李天任), president of the Association of Private Universities and Colleges.
Amidst this crisis, the Ministry of Education set up the Higher Education Innovation and Transformation Office last year to help schools find innovative ways to reinvent themselves.
Huang Wen-ling (黃雯玲), an executive secretary with the office, said many schools are aiming to capitalize on the "aging society market," and are now offering lifelong learning courses to attract retired citizens.
Others are transforming their campuses for other uses. For example, the Chung Hwa University of Medical Technology is renovating its classrooms to turn them into postpartum care service and health check centers, Huang said.
Ko Tzu-hsiang and Wu Fu-pin (吳福濱), head of the National Alliance of Parents' Organizations, both suggested that the government compensate schools to speed up their closure or transformation.
However, Hsueh Chun-kuang (薛春光), director-general of the Secondary and Elementary School Principals Association of R.O.C., said closing down schools should not be the first option, because once schools are closed, the community around them will also suffer.
Schools can be turned into nursing homes, continuing education centers, or cultural and creative parks, Hsueh suggested, adding that the government should consider the opinions of community residents when assisting schools in their transformation.
Meanwhile, Kao Fong and Yung Ta, the two schools that closed in 2014, are trying to look ahead.
Kao Fong will be transformed into an elementary and secondary school this year, while Yung Ta will be turned into a social welfare foundation and its campus of 7.7 hectares will be used to build nursing homes for seniors and possibly a job training center, officials said.
But the transformations have not been easy due to outdated regulations that often prolong administrative procedures.
"It is the first time that universities and colleges have had to transform themselves. We have spent a lot of time just communicating with officials and trying to figure things out," said Wang Yi-hsien (王義賢), vice CEO of Yung Ta.
(By Chen Chih-chung, Hsu Chih-wei and Christie Chen)ENDITEM/JR