Damper at Taipei 101 records biggest movement ever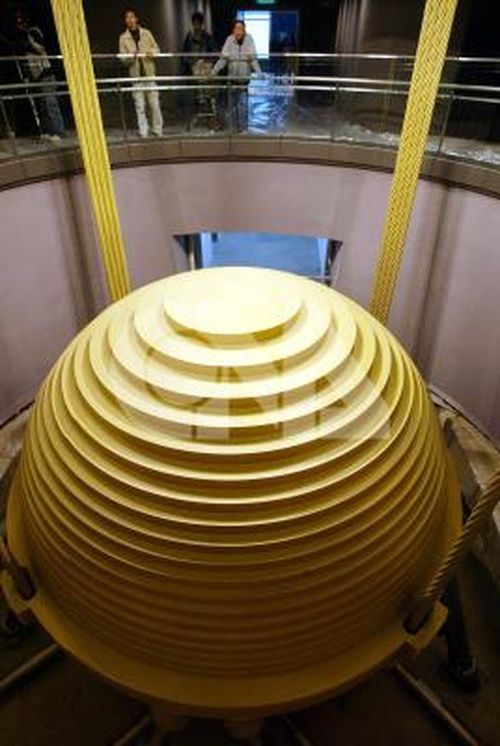 Taipei, Aug. 8 (CNA) The tuned mass damper at Taipei 101 skyscraper recorded its biggest movement ever on Saturday due to the strong winds brought by Typhoon Soudelor, the management of the building said.
At 6:59 a.m., the damper -- a device that reduces the amplitude of mechanical vibrations and meant to stabilize the skyscraper during typhoons and earthquakes -- moved by 100 centimeters, the biggest movement ever seen in the building's history.
The building was closed for business Saturday because of the typhoon.
(By Tsai Yi-yu and Y.F. Low)ENDITEM/ls
[From Taipei 101's Youtube channel]