Kaohsiung sees 82-year record-high temperatures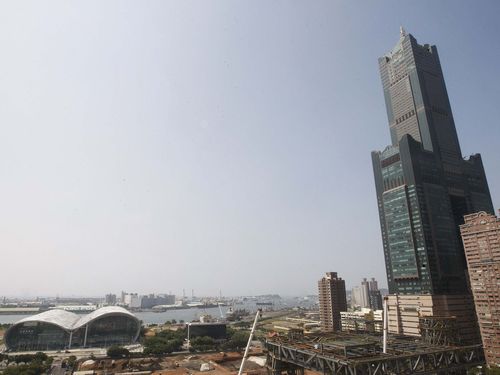 Taipei, Sept. 15 (CNA) The mercury in Kaohsiung soared to 37.6 degrees Celsius Monday, a record high since the southern Taiwan city started keeping weather data 82 years ago, according to the Central Weather Bureau.
The high temperature was a result of Typhoon Kalmaegi, which introduced warm and dry wind that blew down the sheltered side of the mountains into the valleys, forecasters said.
The scorching reading was clocked at 11:49 a.m., breaking the previous record of 37.2 degrees recorded June 22, 1980, according to the bureau.
The previous highest temperature in Kaohsiung this year was 34.8 degrees, recorded July 5.
Xinwu in northern Taiwan's Taoyuan County saw 37.9 degrees earlier in the day, also a record high for the township.
The bureau cautioned that the weather pattern could continue the following day.
Meanwhile, eastern and southern Taiwan, as well as mountainous areas in northern Taiwan, could see showers through Tuesday, the bureau said.
As of 8 a.m., the typhoon was centered 500 km south-southwest of Taiwan's southernmost tip, moving in a west-northwesterly direction at a speed of 30 kph, the bureau said.
It was packing maximum sustained winds of 119 kph, with gusts reaching 155 kph, according to the bureau.
Ships operating in the South China Sea and in the Bashi Channel between Taiwan and the Philippines should be on high alert, the bureau warned.
(By Angela Tsai and Lee Hsin-Yin)ENDITEM/J