Renowned toxicology expert dies from multiple organ failure (update)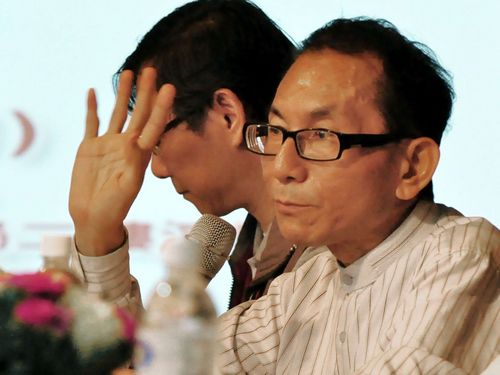 Taipei, Aug. 5 (CNA) Lin Chieh-liang, a respected toxicology expert and kidney specialist, died of pneumonia and multiple organ failure Monday at the age of 55, according to Linkou Chang Gung Memorial Hospital.
Lin had been hospitalized at the hospital in Linkou, New Taipei since Aug. 2 after falling into a coma, with his heart stopping at one point.
The nephrology doctor, who had been director of the hospital's toxicology division, was first sent to the intensive care unit (ICU) for first aid before being briefly transferred to the general ward Aug. 2.
But his condition later deteriorated acutely and he was sent back to the ICU where he received intensive treatment, including high-end multivalent antibodies and extracorporeal membrane oxygenation (ECMO) therapy.
Yeh San-jou, the hospital's deputy superintendent, said Lin was initially diagnosed with pneumonia.
The hospital, however, has had difficulty detecting the source of the infection, Yeh said.
"After four days of incubation, our laboratory has not detected bacteria in a respiratory specimen collected from Lin. We thought he might have sustained a viral infection, but we have so far failed to determine with which virus he was infected," Yeh said, adding that Lin fell victim to the viral infection outside the hospital.
Lin had been undergoing dialysis for 20 years. Besides being a nephrology doctor for over two decades, he was also one of the best-known toxicology experts in Taiwan.
He emerged as a well-known public figure amid a spate of public health and food scares, including hornet attacks, lead poisoning, ractopamine- contaminated pork, food products tainted by clouding agents and soft drinks and foodstuffs laced with plasticizers and maleic acid.
Yeh said Chang Gung Memorial Hospital will endow a research fund named after Lin to continue toxicology research and enhance public health monitoring.
The hospital has also set up a special committee to assist Lin's family with funeral arrangements.
Lin is survived by his wife and two sons.
His eldest son, Lin Hung-chen, broke the news of his father's death on Facebook, saying that his father passed away at 12:42 p.m. Monday amid the music of the Seas Laugh -- the theme song of the Hong Kong kungfu film "The Swordsman."
"The song can best describe my father's life. He has dedicated his life to medical research and servcices. He has consistently taken comfort from helping to promote public health. Just like the lyrics of 'The Swordsman' theme song say, when the public laughs, he no longer feels lost in solitude," Lin Hung-chen wrote.
Over the past few days, more than half a million people have responded to Lin Hung-chen's call for prayers for his father's health by writing their well-wishes on bulletin boards set up at Chang Gung Memorial Hospital and on Facebook.
(By Lung Jui-yun and Sofia Wu)ENDITEM/J