Chunghwa Telecom to work with OneWeb, launch LEO satellite service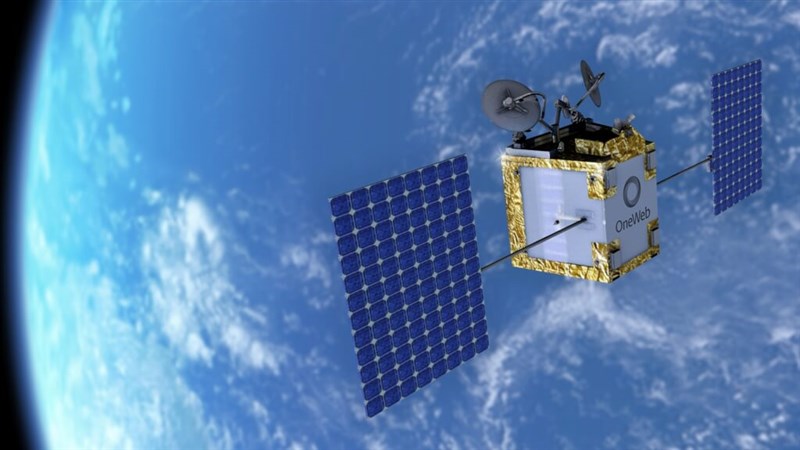 Taipei, Oct. 2 (CNA) Chunghwa Telecom, Taiwan's largest telecoms service provider, is collaborating with U.K.-based OneWeb to launch a low-earth orbit (LEO) satellite network for Taiwan and has already submitted applications for frequency-use permits for LEO satellite communication services, an industry source said Monday.
If approved, the LEO satellite service is expected to be rolled out in 2024, according to the industrial insider.
The partnership's major focus is to provide satellite services to customers in the business to business (B2B) communications market, the source said.
Russia's war in Ukraine has highlighted the importance of LEO satellite communications on the frontline. Therefore, the Ministry of Digital Affairs (MODA) has launched a two-year project to improve the resilience of the nation's digital communications network.
Under the project, research and academic institutions have been asked to submit proposals on "response or wartime applications of new technology to strengthen digital communications resilience," including confirming the feasibility of using a nonsynchronous satellite network as an emergency backup network.
In July, MODA announced that it had signed a contract with the Telecom Technology Center (TTC) authorizing it to head the project, with the budget for the project being granted to the center.
TTC plans to deploy OneWeb's LEO satellites and medium earth orbit (MEO) satellites provided by Luxembourg-based SES to cover all Taiwan proper by the end of 2023 at a cost of nearly NT$540 million (US$16.73 million).
The industry insider told CNA that TTC and Chunghwa Telecom have reached an agreement, with the telecoms company to establish 700 hot spots, 70 base station backhaul links in Taiwan and 3 foreign hot spots by the end of 2024 to provide LEO satellite internet access.
It is reported that Chunghwa Telecom will spend hundreds of millions of Taiwan dollars to obtain a OneWeb franchise to be operated in Taiwan, with the telecoms company applying to MODA for an LEO satellite service licence and frequency use permission.
According to the Telecommunications Management Act, to be eligible to obtain such licenses, telecoms companies must be registered in Taiwan and be chaired by an ROC (Taiwan) national, while total shares in a telecoms company directly held by foreign investors is limited to a maximum of 49 percent, with total directly and indirectly held shares not allowed to exceed 60 percent of the total. In addition, Chinese nationals and companies are banned from investing in Taiwan's telecom companies.