Nvidia must 'run, not walk' to meet Intel's competition: CEO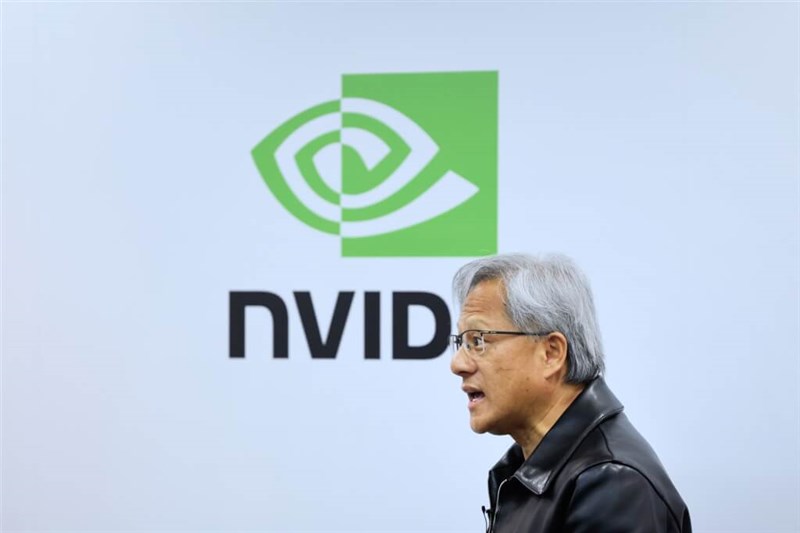 Taipei, May 30 (CNA) Nvidia founder and CEO Jensen Huang (黃仁勳) on Tuesday said his company must "run ... not walk" in the face of competition from rivals including United States-based Intel Corp.
Huang made the remarks during a Q&A session with reporters at Computex 2023 one day after delivering a keynote speech at the annual expo, which is being held at the Taipei Nangang Exhibition Center through Friday.
During the session, Huang was asked by local media what Taiwanese tech firms, many of which are hardware-focused, could learn from Nvidia's successful shift from software into artificial intelligence.
Huang replied that Taiwan's tech companies need to think about "how [to] work with AI," citing opportunities in new fields such as prompt engineering, data engineering, interactive reinforcement learning and AI factory operations.
"Taiwan must be at the frontier of that," Huang said, adding that as these fields are "brand-new for everybody," whoever learns fastest will have the advantage.
Huang was also asked to respond to comments by Intel CEO Pat Gelsinger, who on a recent visit to Taiwan called Huang a "lucky" man, but predicted that his company would catch up with Nvidia in a matter of years.
In response, Huang said Intel was a "very good" company with many talented engineers, and should not be underestimated. Faced with such competition, it is important for Nvidia to "run ... not walk," he said.
In terms of Nvidia's cooperation with Taiwanese software companies, Huang noted that Nvidia had worked with both Pegatron and Quanta on digitalizing their factories.