CORONAVIRUS
/
Gene deficiency likely linked to long COVID-induced anxiety: researchers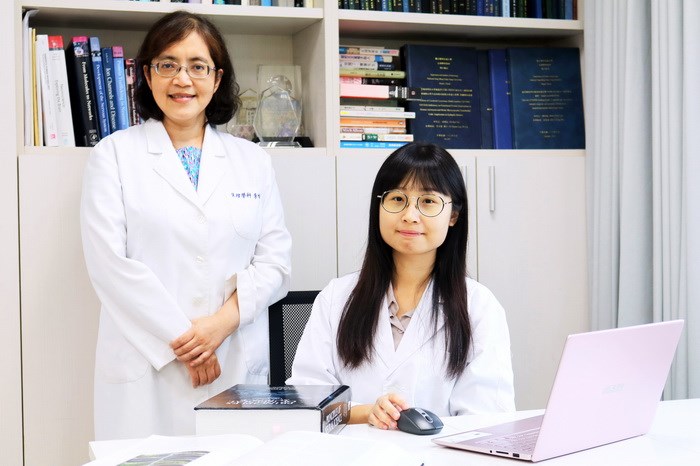 Taipei, Oct. 3 (CNA) A research team at Taiwan's National Yang Ming Chiao Tung University (NYCU) and Taipei City Hospital have found that long COVID-induced anxiety could be linked to a deficiency in the Fkbp5 gene.
According to a NYCU press release Monday, anxiety is often a symptom of long COVID-19 and likely linked to the Fkbp5, a gene that regulates the activity of stress hormone receptors and plays a critical role in mental disorders.
Recently, the team from the school's Institute of Physiology and the hospital's Department of Psychiatry carried out a laboratory test on mice, where the rodents were intraperitoneally injected with lipopolysaccharide -- a toxic chemical commonly found on bacterial cell walls that causes temporary appetite and weight loss -- in order to stimulate their body's inflammatory response.
The mice were then left over a period of several days at controlled settings where their activity and behavior were observed by the research team.
Results showed that the group of mice with "Fkbp5 knockout" still demonstrated anxiety-like behavior in the early stage of recovery from body inflammation even though their symptoms had mitigated, unlike those with a normally activated Fkbp5 gene, the NYCU said.
A gene knockout is a genetic technique in which one of an organism's genes is made inoperative.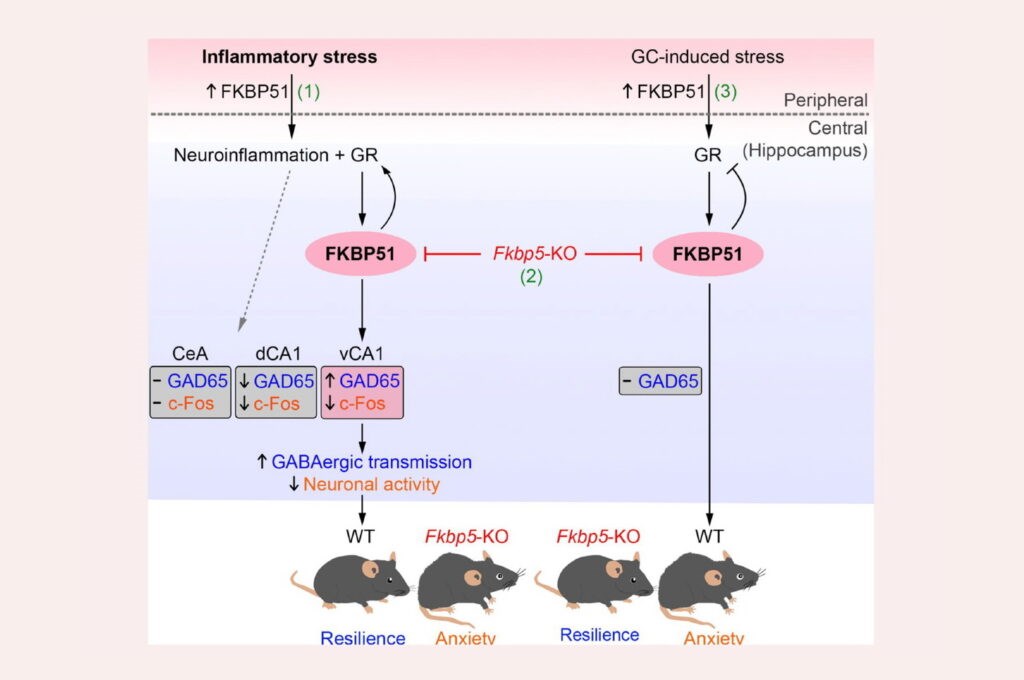 The immune system and microglia in the brain's hippocampus are normally activated to combat inflammation when detecting a foreign toxin in the body, but that was not observed in Fkbp5 knockout mice, the school said.
Inflammation can activate the hypothalamic-pituitary-adrenal axis (HPA), enabling the Fkbp51 protein encoded by the Fkbp5 gene to increase in number, thereby initiating a series of molecular mechanisms to inhibit neural activity that stabilizes emotions, said NYCU professor Lee Yi-Hsuan (李怡萱), a leading researcher of this project.
"However, knocking out the Fkbp5 gene prevents the molecular pathway from functioning normally as a mood stabilizer, leading to anxiety," Lee was quoted as saying in the release.
The HPA is a major neuroendocrine system that controls reactions to stress and regulates many body processes.
Although the relationship between the Fkbp5 gene and long COVID-induced anxiety requires further investigation, the study reveals the molecular mechanism of the Fkbp5 gene in inflammation-induced anxiety, the NYCU explained.
The team's research finding, titled "FKBP51 mediates resilience to inflammation-induced anxiety through regulation of glutamic acid decarboxylase 65 expression in mouse hippocampus," was published in the peer-reviewed Journal of Neuroinflammation in June.
Those in need of counseling or assistance can call the 1925 or 1995 hotlines for help.
Related News
Oct. 2: Taiwan's domestic COVID-19 cases continue to surge
Sept. 15: Taiwan researchers find key to COVID-19-induced blood clots
Sept. 4: Over 40% Taiwanese experienced stress due to COVID-19: Survey
● Ministry of Health and Welfare's website on hospitals offering long COVID clinics (in Chinese only)
View All