Taiwan, Lithuania discuss cooperation in semiconductor and laser industries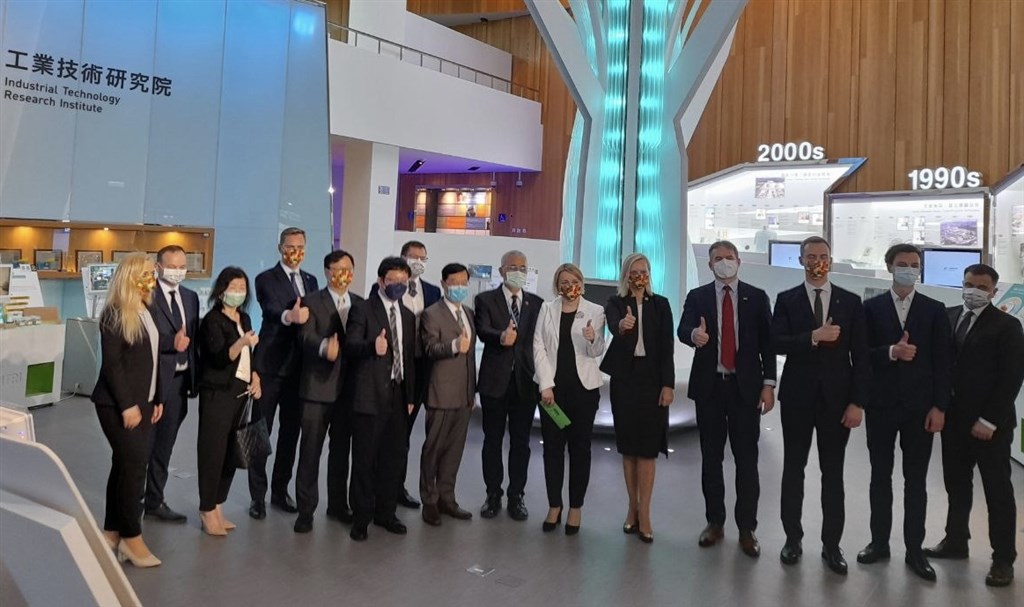 Taipei, June 14 (CNA) Taiwan will help Lithuania to build its semiconductor manufacturing capacity and will draw on the Baltic country's strengths in the field of laser technologies, Taiwan's Ministry of Economic Affairs (MOEA) said Tuesday.
Earlier in the day, the two sides were engaged in discussions on cooperation in those two areas, when a Lithuanian delegation visited the Industrial Technology Research Institute (ITRI) and Taiwan Semiconductor Research Institute (TSRI) in Hsinchu, according to the ministry.
The delegation, led by Lithuanian Vice Minister of the Economy and Innovation Jovita Neliupšie, arrived in Taiwan Sunday on a four-day visit, which followed the signing of memorandums of understanding (MOU) last October between the ITRI and Enterprise Lithuania and Invest Lithuania on collaboration in the fields of semiconductor and biotechnology development.
Based on the mutual trust between the two sides, the ITRI will share its experience and expertise with Lithuania to help build the county's semiconductor industry, in areas ranging from IC design, packaging, and testing to manufacturing, said Deputy Minister of Economic Affairs Chen Chern-chyi (陳正祺), who traveled to Hsinchu with the delegation on Tuesday.
It is hoped that through their cooperation, the two countries will forge a partnership in the semiconductor supply chain, Chen said.
Meanwhile, ITRI president Edwin Liu (劉文雄) said his institute hopes to leverage Lithuania's laser technologies for wider applications. Lithuania is a world leader in laser technologies, accounting for more than half of the global market of pico-second laser spectrometers, he noted.
During the visit to the ITRI, Neliupšienė said her delegation has held substantial discussions with Taiwan about building the semiconductor industry in her country and cultivating talent for the sector.
With Lithuania's competitive advantages in laser, photoelectric, biotechnology, and financial technology and Taiwan's semiconductor strength, the two sides will complement each other in the development of those industries, Neliupšienė said.